'Interest rate rise now would be a mistake' warns Bank of England monetary policymaker Gertjan Vlieghe
Exclusive: Most dovish member of rate-setting committee says: 'I haven't changed my mind'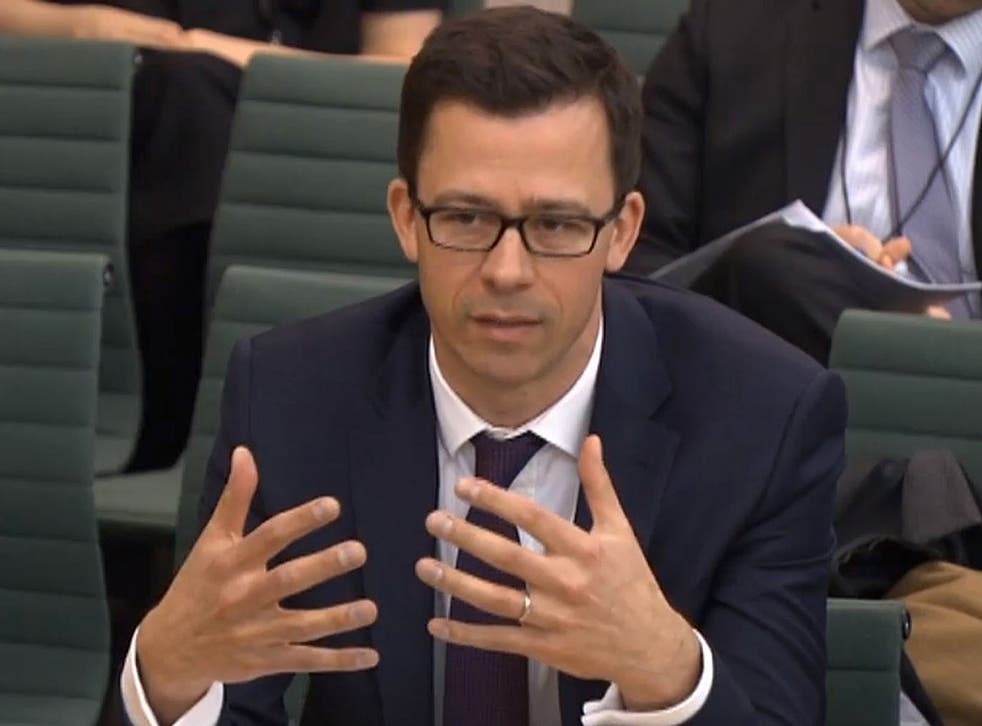 The most dovish member of the Bank of England's Monetary Policy Committee is sticking to his view that now is not the time to raise rates, despite a growing sense in financial markets that the central bank is gearing up to increase the cost of borrowing.
In an interview with The Independent, Gertjan Vlieghe, an external member of the MPC, said: "This is an environment where a premature hike would be a bigger mistake than one that turns out to be slightly late".
The MPC is more split over interest rates than at any time since 2011, with the committee dividing 5-3 in favour of keeping rates on hold at its June meeting.
Three external members - Michael Saunders, Kristin Forbes and Ian McCafferty - all voted to increase the cost of borrowing from 0.25 per cent to 0.5 per cent, catching traders off guard and sending the pound sharply higher against the dollar.
Subsequently the Bank's chief economist, Andy Haldane, revealed he too is ready to vote for a rate hike in the second half of the year.
And remarks last week by the Bank's Governor, Mark Carney, that a rate hike could "become necessary" were also widely interpreted as an indication the centre of gravity of the MPC might have shifted.
But Mr Vlieghe - who voted in a minority of one for a cut in rates in July 2016 in the immediate wake of the Brexit referendum, one month before the rest of the MPC joined him - said he personally was unlikely to shift from his view that the economy still needed stimulus due to the slowing of consumer growth, weak nominal wage growth and the Brexit-related uncertainty facing businesses.
"I haven't really changed my mind," he said. "I think the consumption slowdown is here, it's not over. I don't think there's going to be a sufficient offset from investment and net exports to compensate for that."
"Of course if the data turns out stronger I do agree that a higher rate is warranted but my central forecast is that's not going to happen in the near term."
"I agree that the outlook [on investment] is a little better than it was six months ago. But I just don't think it's enough to offset what's happening in consumption."
Mr Vlieghe, who was previously a partner at the hedge fund Brevan Howard and joined the MPC in 2015, added that while investment intentions from manufacturers were relatively strong, they were still subdued in the much larger services sector.
In a speech last week Mr Haldane said delaying too long in raising rates could compel the Bank to hike them several times in close succession in order to curb rising inflation expectations.
But Mr Vlieghe said that he saw the balance of risks differently.
"What I want to emphasise is that I don't think there is no risk from keeping rates on hold. I just think that we are still in an environment where one of those risks is bigger than the other one," he said.
He admitted that "inflation is uncomfortably high" but said that most of that is "exchange rate driven" and therefore "ultimately temporary".
Inflation hit 2.9 per cent in May, the highest since June 2013, and is rising considerably faster than the Bank forecast at the time of its most recent quarterly Inflation Report.
Yet GDP growth slumped to just 0.2 per cent in the first quarter of 2017, down from 0.7 per cent in the final quarter of 2016.
World news in pictures

Show all 50
Ms Forbes has now left the MPC and will be replaced by Silvana Tenreyro at the MPC's next meeting in August. Ms Tenreyro's past views on monetary policy, as an academic economist, have been relatively dovish.
The MPC currently only has eight members, rather than the usual nine, after the resignation of the former deputy governor Charlotte Hogg, who is yet to be replaced.
In the event of a 4-4 split on the committee, the Governor has the casting vote.
Mr Vlieghe has previously raised the possibility of cutting rates below zero if necessary. But he said such a move wasn't currently on his agenda.
"At this point the range of possibilities I'm considering is that we stay on hold longer or that we start removing some stimulus," he said.
Register for free to continue reading
Registration is a free and easy way to support our truly independent journalism
By registering, you will also enjoy limited access to Premium articles, exclusive newsletters, commenting, and virtual events with our leading journalists
Already have an account? sign in
Register for free to continue reading
Registration is a free and easy way to support our truly independent journalism
By registering, you will also enjoy limited access to Premium articles, exclusive newsletters, commenting, and virtual events with our leading journalists
Already have an account? sign in
Join our new commenting forum
Join thought-provoking conversations, follow other Independent readers and see their replies