Bank of England raises capital requirements on UK lenders amid concerns about excessive consumer borrowing
The move effectively increases the aggregate capital requirement of UK banks by £11.4bn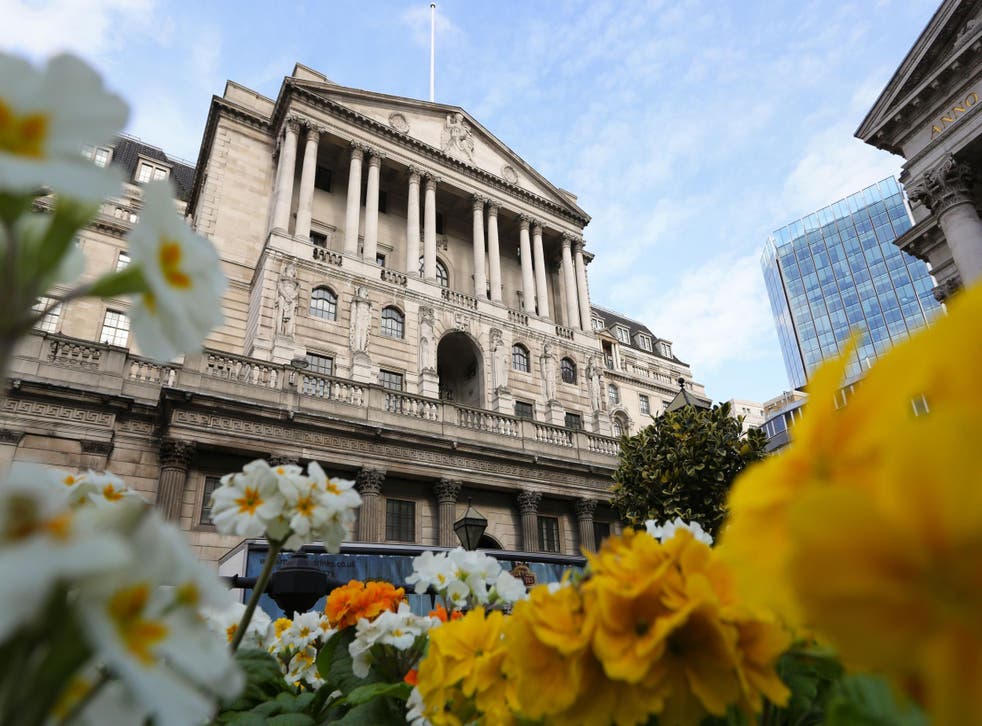 The Bank of England has increased the capital buffer on UK lenders amid concerns about spiralling consumer borrowing.
The counter-cyclical capital buffer (CCB) limits the amount of debt that private banks can use to fund their balance sheets on top of their normal regulatory buffers.
It was cut to zero in the wake of last June's Brexit vote in order to encourage lending to continue to flow and to help support the wider economy.
The Bank's Financial Policy Committee said on Tuesday that it will raise the CCB from zero to 0.5 per cent and signalled that it expects to increase it again to 1 per cent in November.
The move, with which lenders will have 18 months to comply, effectively increases the aggregate capital requirement of UK banks by £11.4bn
The decision was unveiled alongside the Bank's twice-yearly Financial Stability Report and is a signal that the Bank feels the risks of a credit crunch have now receded and regulators are more concerned about an excess of lending in the economy.
The Bank also said that it would publish tighter rules on consumer lending next month and bring forward an assessment of lenders' potential losses on consumer credit, which has been growing strongly, and underpinning consumption growth since last summer.
Consumer credit grew at an annual rate of 10.3 per cent in April, which the Bank noted was "markedly faster" than household incomes.
Within this, credit-card debt, personal loans and car finance were all sharply higher.
Write-offs in consumer credit are 10 times higher than for mortgage lending, which makes up the vast majority of UK household debt.
But loss rates are currently low by historic standards and the Bank said major lenders were using lower risk weights to calculate the capital they need to hold against the loans.
It also said there was "evidence of weakness in some aspects of underwriting".
"The short maturity of consumer credit means that the credit quality of the stock of lending can deteriorate quickly," said the Bank, noting that lenders expect to continue to grow their consumer credit portfolios this year, at the same time as real household income growth is expected to remain particularly weak.
Further, the Bank said lenders would need to fund themselves with a minimum level of shareholder equity equal to 3.25 per cent of exposures, up from 3 per cent, subject to a consultation.
There was also a specific warning from the Bank about the "stretched" valuation of London real estate assets.
"These asset prices are therefore vulnerable to a repricing, whether through an increase in long-term interest rates or an adjustment of growth expectations, or both," it said.
Register for free to continue reading
Registration is a free and easy way to support our truly independent journalism
By registering, you will also enjoy limited access to Premium articles, exclusive newsletters, commenting, and virtual events with our leading journalists
Already have an account? sign in
Join our new commenting forum
Join thought-provoking conversations, follow other Independent readers and see their replies