Bankers inwardly hate what they are doing, says City of London therapist
'At work they are thought of as some sort of superhero, but no one knows they are dying inside,' says therapist Karin Peeters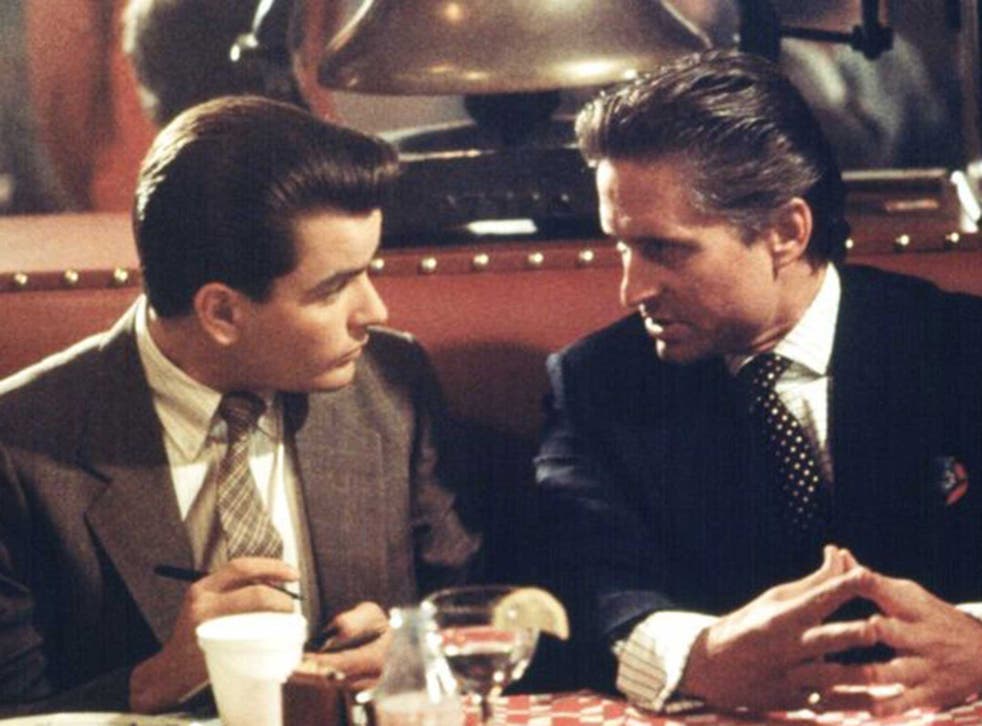 A therapist to high-earning bankers in the City of London has said the majority of her clients are not "Gordon Gecko-types" like in the film Wall Street but are actually "dying inside".
Karin Peeters, writing in the Telegraph, said some bankers were forced to wear a "mask" and would often tell her things like: "I've become so good at pretending all is fine."
She said some male financial workers feared their wives would leave them if they gave up well-paid jobs.
"At work they are thought of as some sort of superhero, but no one knows they are dying inside," she wrote.
"A lot of them tell me they ache everywhere, and are tired all the time – because wearing a façade is exhausting. In the office, they believe they have to be tough.
"They might laugh along at their boss's jokes but inside they hate what they are doing."
Ms Peeters used to work for beer company Heineken before changing career after receiving help herself from a counsellor.
"I can tell you that the bankers who come to see me each week are not Gordon Gecko stereotypes but people just like you and me," she said.
"They are real people with real vulnerabilities. None of them – or not the ones I see anyway – leave home in the morning thinking 'hey, I'm going to screw someone over today'.
"But, like the characters in [TV show] Billions, they work in an intense environment where performance is everything."
When bankers were good

Show all 8
With male clients, she discovered they fear being divorced if they give up the highly paid jobs that made them feel like they were "drowning".
Ms Peeters wrote: "Some of the men worry that their wives will leave them if they take a pay cut. They wonder 'does she love me, or the life I provide?'
"It's another example of their lack of self-esteem, as in many cases their wives would prefer to have the funny guy they married back instead of having the big house.
"I would argue it doesn't matter if you feel you're drowning in a public lido or in a private infinity pool. You are still drowning. I support people to take off the mask. My job is to try and help clients to become truly themselves."
She has expressed hope for the future, with corporate culture in the banks slowly improving with a new generation less willing to give up their life for work.
As of 2014, 162,200 people work in the financial services in the City of London with 358,100 working in financial services within Greater London.
Register for free to continue reading
Registration is a free and easy way to support our truly independent journalism
By registering, you will also enjoy limited access to Premium articles, exclusive newsletters, commenting, and virtual events with our leading journalists
Already have an account? sign in
Register for free to continue reading
Registration is a free and easy way to support our truly independent journalism
By registering, you will also enjoy limited access to Premium articles, exclusive newsletters, commenting, and virtual events with our leading journalists
Already have an account? sign in
Join our new commenting forum
Join thought-provoking conversations, follow other Independent readers and see their replies