Banks criticised by MPs for failing to commit to gender diversity pledge
Nicky Morgan has written to 33 banks and financial firms, including Goldman Sachs, JPMorgan and BNP Paribas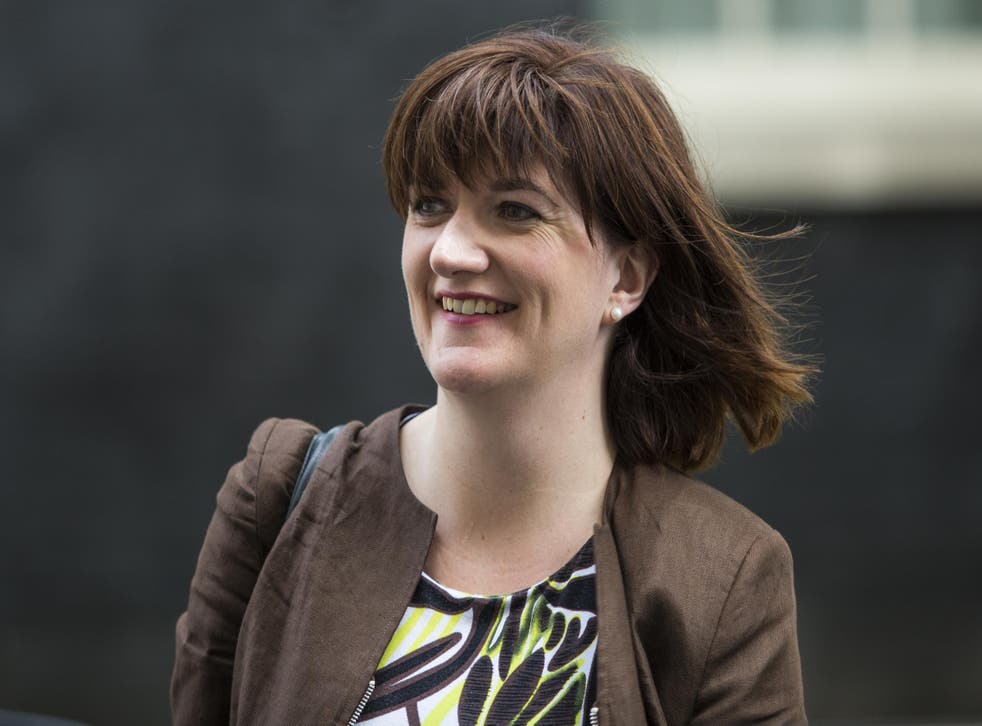 Major banks including Goldman Sachs and JP Morgan have been called out by an influential parliamentary committee for failing to sign the Women in Finance Charter – which pledges to promote gender diversity across their businesses.
Conservative MP and head of the influential Treasury Select Committee Nicky Morgan has written to 33 financial services firms, including BNP Paribas, PIMCO and UBS, who have yet to become signatories.
She has given companies until Friday to confirm they plan to join the initiative, or provide details of why they have decided not to do so.
"The progress of the Women in Finance Charter is to be welcomed. The aim, however, must be to see all firms in the financial sector sign up to the charter and make a concerted effort to improve their gender diversity, particularly in senior roles," said Ms Morgan.
"As the charter states, a balanced workforce is good for customers, profitability and workplace culture.
"Huge multi-nationals including Goldman Sachs, JP Morgan and UBS are yet to sign up to the charter, and if they don't intend to do so, the Treasury Committee wants them to explain why."
Committee members – who are due to meet on February 20 – could agree to publish banks' responses as early as next week.
A spokeswoman for JP Morgan said the bank supports the goals of the charter and is "considering signing up".
Ms Morgan's letter was also sent to the likes of Close Brothers, AIG Europe, Metro Bank, Vanguard Asset Management and Seedrs.
More than 160 companies had signed up to the charter as of November, representing more than 600,000 employees in the financial services industry.
That means around 50 per cent of the industry's workforce is currently covered by the charter – accounting for pledges from firms including Standard Chartered, Credit Suisse, Morgan Stanley International and Deutsche Bank.
The Women in Finance Charter was first published in March 2016 and commits firms to supporting the progression of women into senior roles, to publicly report on progress on delivering internal diversity targets, and have at least one member of the executive team responsible and accountable for gender diversity and inclusion.
PA
Register for free to continue reading
Registration is a free and easy way to support our truly independent journalism
By registering, you will also enjoy limited access to Premium articles, exclusive newsletters, commenting, and virtual events with our leading journalists
Already have an account? sign in
Register for free to continue reading
Registration is a free and easy way to support our truly independent journalism
By registering, you will also enjoy limited access to Premium articles, exclusive newsletters, commenting, and virtual events with our leading journalists
Already have an account? sign in
Join our new commenting forum
Join thought-provoking conversations, follow other Independent readers and see their replies