Barclays to appoint James 'Jes' Staley as new chief executive
Antony Jenkins, the previous Barclays CEO, was ousted in July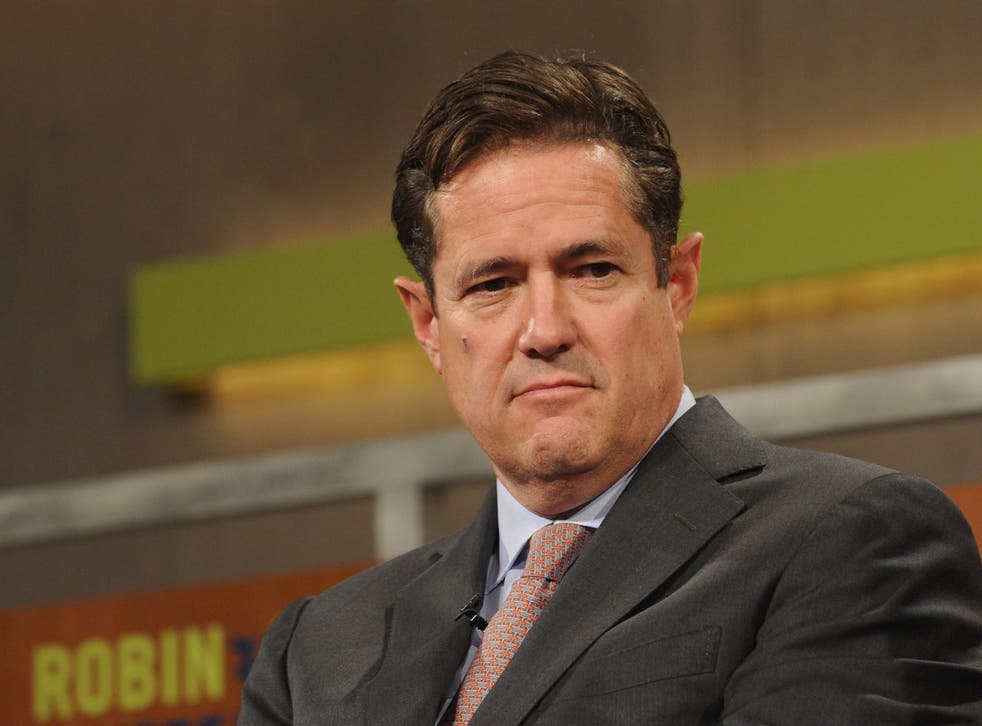 Barlcays is to name James 'Jes' Staley, a JPMorgan banker, as its new CEO, according to reports.
Staley is expected to return from the US, where is a managing partner at Blue Mountain Capital, to take the helm at Barlclays pending regulatory approval, the BBC has said. He has worked at Blue Mountain since 2013. He worked at the US bank JPMorgan for more than three decades.
He takes tenue at the bank as it faces a huge restructuring, cutting thousands of shops and shutting some parts of its business.
Antony Jenkins, the previous Barclays CEO, was ousted in July after he lost favour on the Barclays board.
Mr Staley's appointment is expected to be announced in the next two weeks, the FT reports. Barclays has declined to comment.
Join our new commenting forum
Join thought-provoking conversations, follow other Independent readers and see their replies