Barclays CEO Jes Staley under investigation for trying to identify a whistleblower
Mr Staley took measures to identify the author of two letters because he considered them to be 'an unfair personal attack on [a] senior employee'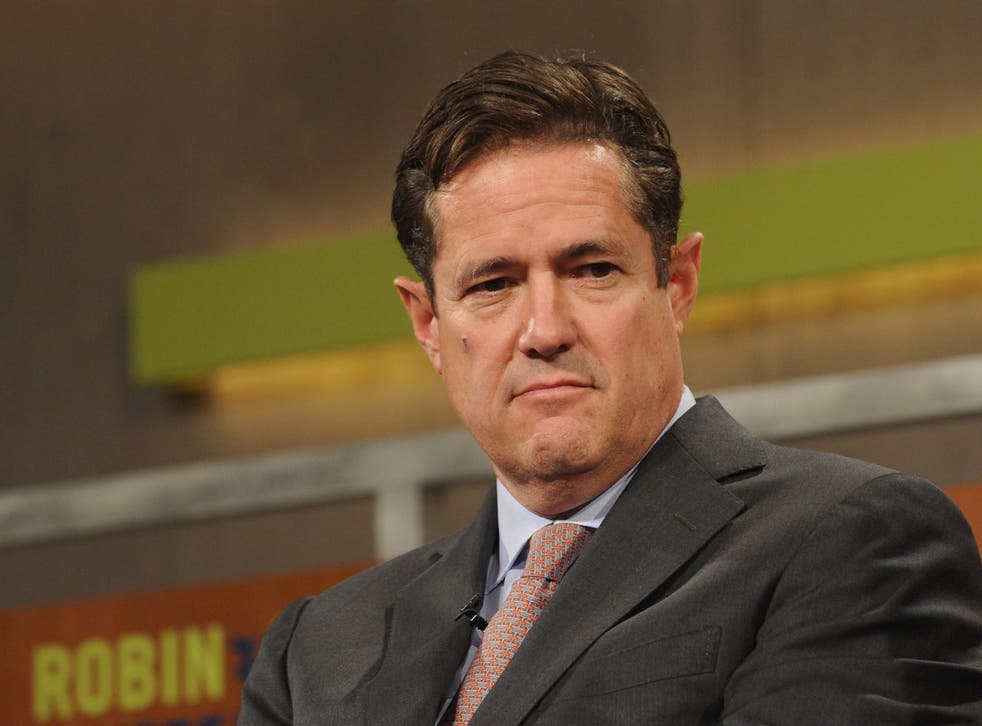 Authorities have launched an investigation into Barclays chief executive officer Jes Staley for trying to identify a whistleblower, the bank said on Monday.
The Financial Conduct Authority (FCA) and the Prudential Regulation Authority (PRA) are both investigating Mr Staley after the bank notified them that Mr Staley had tried to identify the author of two anonymous letters, which were sent to the board and a senior executive in June 2016.
The letters, considered to be whistleblowing, raised concerns about a senior employee who had been recruited by Barclays earlier that year.
Barclays said on Monday that Mr Staley had taken measures to identify the author of the letters because he considered them to be "an unfair personal attack on the senior employee".
The bank said that Mr Staley was subsequently informed that it was not appropriate to take steps to identify the author.
By law, whistleblowers are protected and are not allowed to be treated unfairly or lose their job for reporting wrongdoing. Mr Staley said that he had not been aware of the fact that it was not permissible to identify the author of the letters.
Barclays' board on Monday said that it would be issuing a formal written reprimand to Mr Staley and has decided that "a very significant compensation adjustment will be made to Mr Staley's variable compensation award" as a result of this.
"I am personally very disappointed and apologetic that this situation has occurred, particularly as we strive to operate to the highest possible ethical standards," John McFarlane, chairman of Barclays said in a statement. "We have investigated this matter fully using an external law firm and we will be commissioning an independent review of Barclays processes and controls to determine what improvements may be required," he added.
Biggest business scandals in pictures

Show all 20
Mr Staley said that he had apologised to the board and "accepted its conclusion that my personal actions in this matter were errors on my part".
"Our whistleblowing process is one of the most important means by which we protect our culture and values at Barclays and I certainly want to ensure that all colleagues, and others who may utilise it, understand the criticality which I attach to it," he said.
Join our new commenting forum
Join thought-provoking conversations, follow other Independent readers and see their replies