Barclays confirms former JP Morgan banker Jes Staley as CEO with basic salary of £1.2m
Mr Staley was first tipped for the role on October 13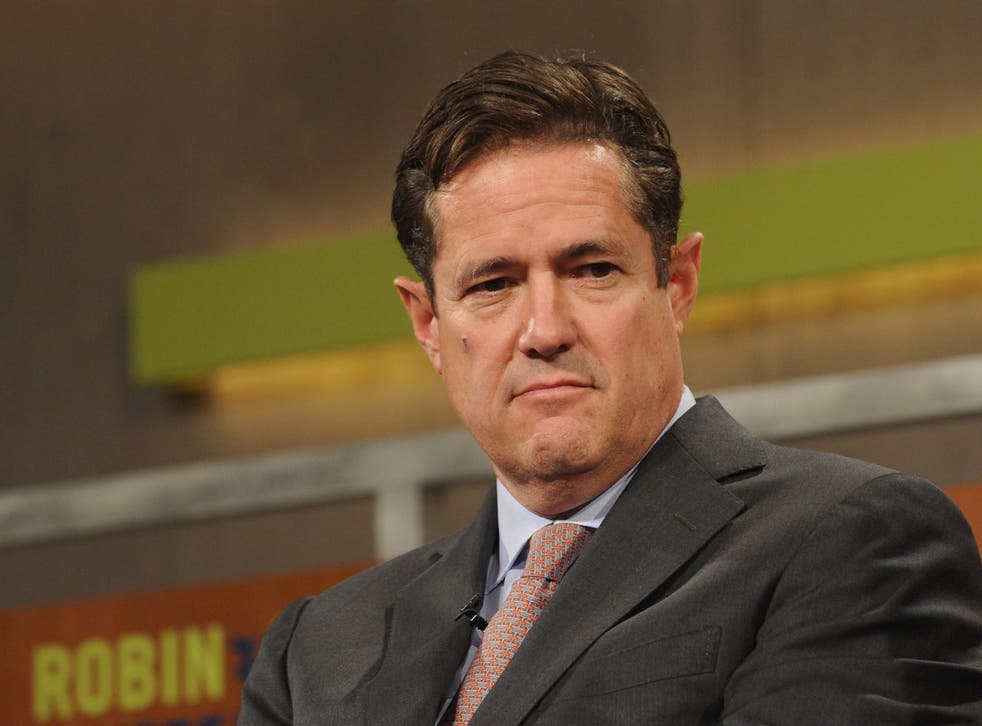 Barclays has confirmed that James 'Jes' Staley, an American hedge fund boss, will be its new CEO.
Mr Staley was first tipped for the role on October 13. Barclays has now confirmed in a note to investors that Mr Staley will start in his new role on December 1.
It has also published details of his basic salary of £1.2 million.
But he could also get another £1.15 million in "role-based pay" - a scheme that Barclays set up in 2013 when the UK government started cracking down on banker's bonuses. This extra pay comes as shares and a cash allowance instead of a pension of 33 per cent of his salary.
He is then eligible for a bonus of a maximum of 80 per cent of his fixed pay. Barclays is compensating him for the loss of a share award at JPMorgan that he forfeits by joining Barclays in December. The current value of these shares is £1.9 million.
Other benefits include medical cover, life assurance and the cost of relocating from the US. Staley is 58 and has two children.
Barclays said in a statement that finding a new CEO was a "difficult challenge" but that Mr Staley and the board were in agreement about how to take the bank forward.
"In particular, he understands corporate and investment banking well, the re-positioning of which is one of our major priorities. After an extended process, I now know Jes well, and we are in agreement on the way forward," John McFarlane, chairman, said.
Mr Staley's background in investment banking, currently as a managing director of the US hedge fund BlueMountain Capital and previously in 30 years at JPMorgan, is in contrast to his predecessor at Barclays, Antony Jenkins, whose expertise was in retail banking.
Join our new commenting forum
Join thought-provoking conversations, follow other Independent readers and see their replies