Barclays faces fresh watchdog investigation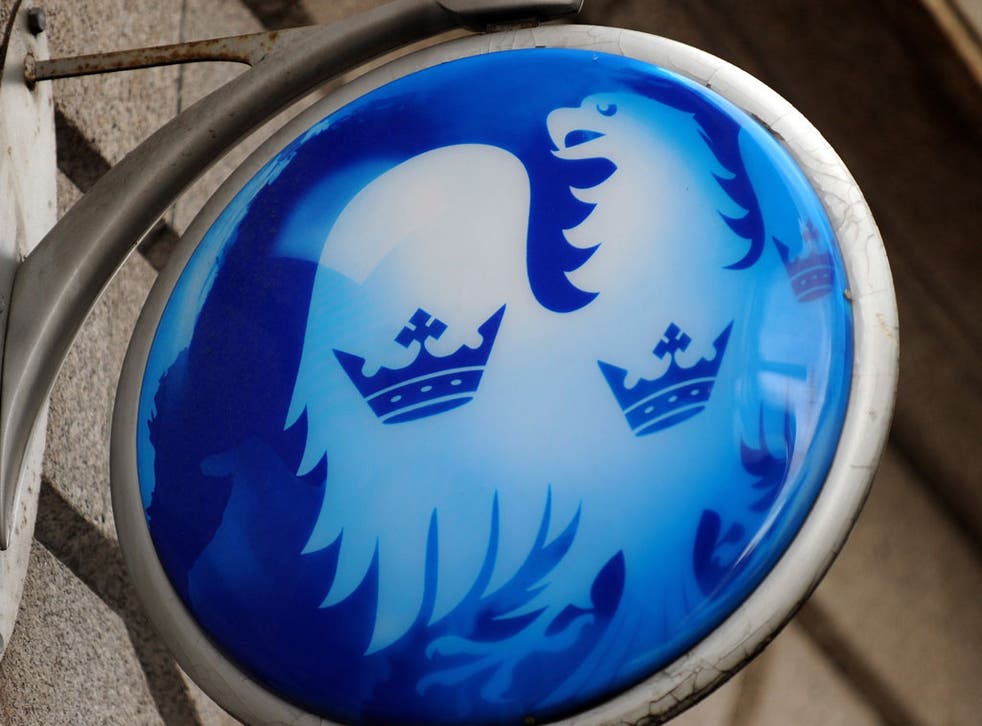 The onslaught against Barclays' reputation showed no signs of easing today as the scandal-hit lender revealed it was embroiled in a fresh investigation by City regulators.
Barclays, still reeling from the rate-rigging affair, admitted four past and present senior staff including current group finance director Chris Lucas are being investigated by the Financial Services Authority (FSA) over fees paid under deals made in 2008.
The watchdog is understood to be looking at whether disclosure of payments to advisers was sufficient when it raised more than £5 billion of emergency capital from Middle Eastern investors at the height of the financial crisis.
Reporting its half-year results, the bank once again apologised for the Libor-fixing scandal and revealed a potential £450 million bill for mis-selling complex financial products to unwitting small businesses.
However, stripping out the provision and other charges, the bank reported a 13% rise in underlying pre-tax profits to £4.2 billion in the six months to June 30, sending its shares 7% higher.
Ian Gordon, analyst at brokers Investec, said the better-than-expected results were "one in the eye for Barclays' many enemies and detractors".
The lender also revealed a 7% jump in staff pay to £5.2 billion, including a 21% rise in deferred bonuses, as staff numbers fell by more than 1% to 139,000.
The latest inquiry into Barclays' business practices is reportedly related to funds raised from investors in Qatar and Abu Dhabi which effectively allowed Barclays to avoid following in the footsteps of Lloyds and Royal Bank of Scotland in taking a bailout.
The bank and FSA would not comment further on the investigation but executive chairman Marcus Agius said the bank was "satisfied" it had given proper disclosure.
Barclays has endured one of the most turbulent periods in its history after it was fined £290 million by UK and US regulators for manipulating Libor, an interbank lending rate that affects mortgages and loans.
The affair led to the departure of chief executive Bob Diamond, triggered a fierce debate in Westminster over banking ethics and has spawned several closely-watched hearings before the Treasury Select Committee.
Turning to the Libor scandal, Mr Agius, who will resign once a successor for Mr Diamond is found, said: "These remain challenging times for Barclays, as well as the industry, and we are sorry for what has happened because of recent events."
He added: "I am confident we can and will repair the reputational damage done to our business in their eyes and those of all our stakeholders."
Mr Agius will hope the interim results will go some way to appeasing investors, who have seen the share price fall some 20% since the Libor scandal broke.
A key measure for shareholders - return on equity - rose to 9.9% in the period, from 9.3% in the same period last year.
Despite low interest rates and a tough economic climate, the bank saw a slight 1% increase in adjusted income to £15.5 billion, helped by higher earnings in both its retail and investment banking arms.
The bank's bad debt charges were flat at £1.8 billion. while its exposure to troubled eurozone countries Portugal, Italy, Ireland, Greece, Spain and Cyprus fell 22% to £5.6 billion.
Barclays set aside £350 million to cover the bill for compensating customers who were mis-sold interest rate swaps, plus an extra £100 million to meet the costs of unwinding the products.
The complicated derivatives products may have been sold to businesses as protection - or to act as a hedge - against rising rates without the customer fully grasping the risks.
Bottom-line pre-tax profits fell 71% to £759 million after the bank booked an "own credit charge" of £2.9 billion.
The bank did not book any further charges to cover the compensation for mis-selling payment protection insurance (PPI) - after revealing an additional £300 million hit in its first quarter. Barclays' total PPI bill remains at £1.3 billion.
PA
Register for free to continue reading
Registration is a free and easy way to support our truly independent journalism
By registering, you will also enjoy limited access to Premium articles, exclusive newsletters, commenting, and virtual events with our leading journalists
Already have an account? sign in
Register for free to continue reading
Registration is a free and easy way to support our truly independent journalism
By registering, you will also enjoy limited access to Premium articles, exclusive newsletters, commenting, and virtual events with our leading journalists
Already have an account? sign in
Join our new commenting forum
Join thought-provoking conversations, follow other Independent readers and see their replies