Barclays to launch contactless 'tap and pay' service for Android phones
Customers will not need to open an app, enter a PIN or give their finger print but simply press the home button on the phone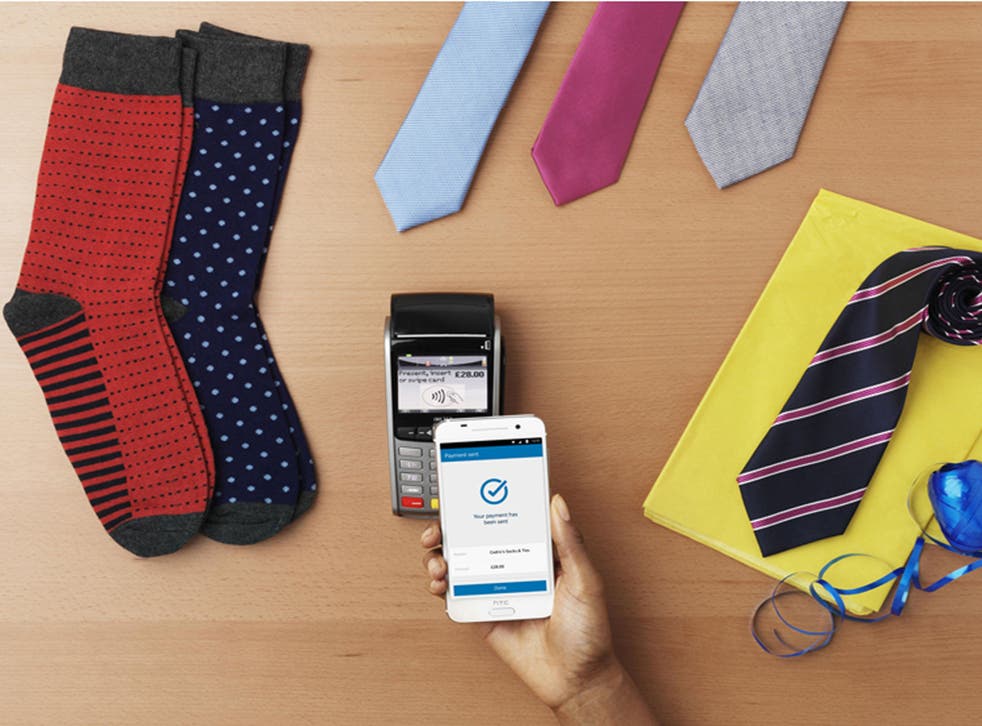 Barclays has said customers will be able to use their Android phones to "tap and pay" in June after the bank launches a contactless payment service.
Contactless Mobile will be integrated in Barclays own existing banking app, allowing users to pay in 400,000 locations across the UK and the London transport network.
The move means Contactless Mobile could beat Google's Android Pay which is due to launch imminently in the UK but has not been given a release date.
Android Pay service is supported by several major bank including HSBC and Lloyds but Barclays has confirmed it is not planning on participating in Google's service once it goes live.
Similar to a contactless card service, Barclays' new service will allow users to make payments up to £30 by taping their mobile on a retailer's terminal.
They will not need to open an app, enter a PIN or give their finger print but simply press the home button on the phone.
The platform will also support payments between £30 and £100, which involves first tapping the phone against the terminal, entering the card's usual PIN and then tapping again.
The service is only available to customers with the necessary near field communication (NFC) technology – a technology that allows two devices placed within a few centimetres of each other to exchange data.
Apple iPhone users already have access to Apple Pay in the UK, a service allows payments through major banks including Barclays, which joined in April.
Ashok Vaswani, chief executive officer of Barclays UK, said Contactless Mobile was designed to give customers the choice about how to make their everyday payments.
"It's all there, in one place, ready to go with no need to ender card details, delivering brilliance in an instant," Vaswani said.
Barclays said it will contact customers once the service goes live in June.
Business news: In pictures

Show all 13
Barclays' mobile banking app is already used by five million customers, who access the app 27 times a month on average, according to the bank.
Contactless card payments have seen huge growth as consumers have recognised the ease, speed and convenience they offer.
Some £7.75 billion was spent in one billion contactless card transactions in 2015 alone, according the UK Cards Association. That's three times the total spent in 2014, and more than double the combined amount for the previous seven years.
Join our new commenting forum
Join thought-provoking conversations, follow other Independent readers and see their replies