Barclays 'must revamp overly generous pay policies,' report finds
Lawyer Anthony Salz calls for Barclays to bolster its board, strengthen its human resources function and ensure pay is linked to the 'long-term success of the institution'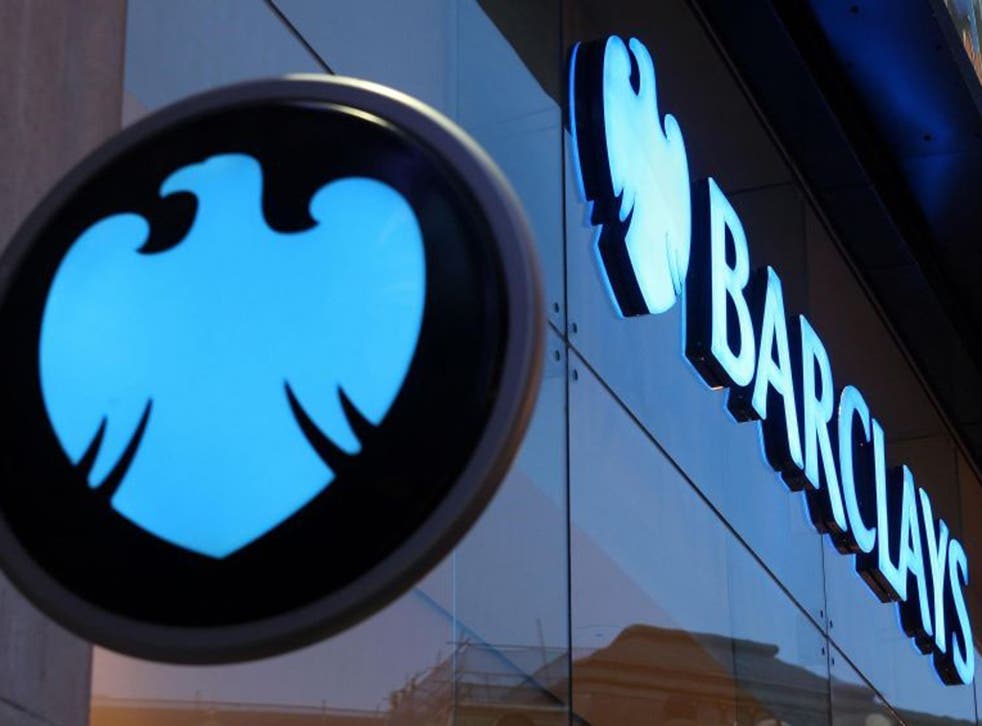 Barclays must go further in overhauling its pay practices after a culture of "overly generous" bonuses put profit first in the run-up to the bank's Libor scandal, an independent review found today.
A report by top lawyer Anthony Salz, who was commissioned to look at the bank's culture following its £290 million Libor settlement last year, found Barclays became "too complex to manage" and that excessive pay and bonuses saw some bankers believe they were "unaffected by the rules".
In the 24-page report, which follows more than 600 interviews over eight months, Mr Salz calls for Barclays to bolster its board, strengthen its human resources function and ensure pay is linked to the "long-term success of the institution".
He said Barclays has already taken steps to revamp its pay policies and culture, but added that more needed to be done.
"If Barclays is to achieve a material improvement in its reputation, it will need to continue to make changes to its top levels of pay so as to reflect talent and contribution more realistically, and in ways that mean something to the general public," the report said.
"We also feel that there is more that it can do over time to emphasise forms of recognition for performance other than pay," it added.
Sir David Walker, chairman of Barclays, admitted the report made for "uncomfortable reading".
He said: "That is bound to be the case when one asks for an independent examination of this kind, and we must learn from the findings."
The Salz Review revealed the bank's investment banking arm paid out an average of £170 million a year between 2002 and 2009 under its long-term incentive scheme - on top of salary and annual bonuses.
It said there were "a number of design issues" with the long-term bonus plan, with targets that were too easy to achieve.
While Barclays has recently announced changes to its bonus plans, the review raised concerns that its long-term schemes were still too complex.
It also said there were worries over bonuses for those in so-called control functions - such as risk management - and recommended increasing fixed pay instead to avoid conflicts of interest.
In opening remarks to the report, Mr Salz said: "Despite its turbulent recent history, Barclays has emerged from the financial crisis, somewhat against the odds, as one of the world's leading banks. But this has been achieved at a cost.
"Significant failings developed in the organisation as it grew. The absence of a common purpose or common set of values has led to conduct problems, reputational damage and a loss of public trust."
The report concludes that Barclays is committed to putting the "deeply disappointing chapter" in its history behind it.
But Mr Salz added: "Changing an organisation as large as Barclays will not be easy. It will require perseverance, consistency and implementation at all levels of leadership. And it will take time."
Barclays plans to report back on the Salz Review before its annual general meeting on April 25.
Frances O'Grady, general secretary of the TUC, said: "Anthony Salz is right to call for banks to take action, but we won't be holding our breath.
"What is needed is for the Government to implement the EU's call for curbs on executive pay, but George Osborne seems more interested in protecting the lifestyles of his friends in theCity."
PA
Join our new commenting forum
Join thought-provoking conversations, follow other Independent readers and see their replies