Beast from the East kept shoppers off the high street in March, shows research
The extreme weather conditions in March gave online expenditure a boost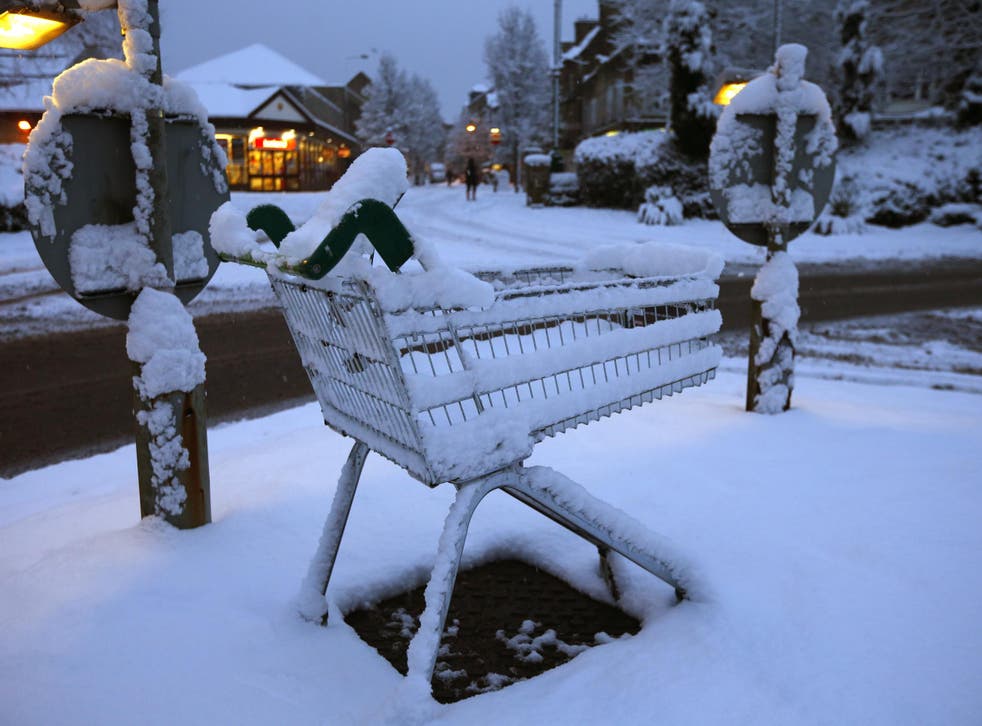 The chill from the Beast from the East extended to the UK's high streets last month, with consumer spending growth slowing as shoppers opted to stay at home because of the freezing weather.
According to the latest data from Barclaycard, spending growth fell to 2 per cent in March, down from 3.8 per cent growth in February, which is the lowest level of growth recorded since April 2016.
A third of consumers told Barclaycard the cold weather was the reason they spent less on the high street, and was also the explanation for a 11.7 per cent jump in online expenditure over the month as Britons chose instead to shop from home.
The weather hit petrol spending, which declined 1.8 per cent year-on-year, and also hurt spending in restaurants and pubs, where growth dipped compared with February.
The biggest impact was seen in the garden centre sector, where spending contracted by a record 26.4 per cent.
Despite last month's dip, overall spending growth during the first quarter of 2018 was 3.1 per cent, down only slightly compared with the final quarter of last year. Meanwhile, consumer confidence bounced back, with confidence in household finances rising by 10 percentage points to its highest level since October 2017.
However, Barclaycard warned that "a meaningful minority of consumers feel worse off now than they did last year". Compared with 2017, a third (33 per cent) say they are less confident in their ability to save money for a rainy day, and a quarter (25 per cent) say the same about covering the cost of a night out.
"The Beast from the East took its toll on the high street in March, keeping shoppers at home and leading to a slowdown in consumer spending. Despite the dip in growth last month, however, expenditure was broadly stable in the first quarter," said Paul Lockstone, managing director at Barclaycard.
"It seems consumers have become accustomed to adjusting their budget and as a result, are more confident in their own finances. While there are bright spots, however, it's important to note that a sense of caution still remains, with many of us hesitant to change our spending patterns no matter what the next few months may bring."
Register for free to continue reading
Registration is a free and easy way to support our truly independent journalism
By registering, you will also enjoy limited access to Premium articles, exclusive newsletters, commenting, and virtual events with our leading journalists
Already have an account? sign in
Register for free to continue reading
Registration is a free and easy way to support our truly independent journalism
By registering, you will also enjoy limited access to Premium articles, exclusive newsletters, commenting, and virtual events with our leading journalists
Already have an account? sign in
Join our new commenting forum
Join thought-provoking conversations, follow other Independent readers and see their replies