Beckham family brand worth around £500 million, study shows
A study has estimated that the family earns around £30-£40 million a year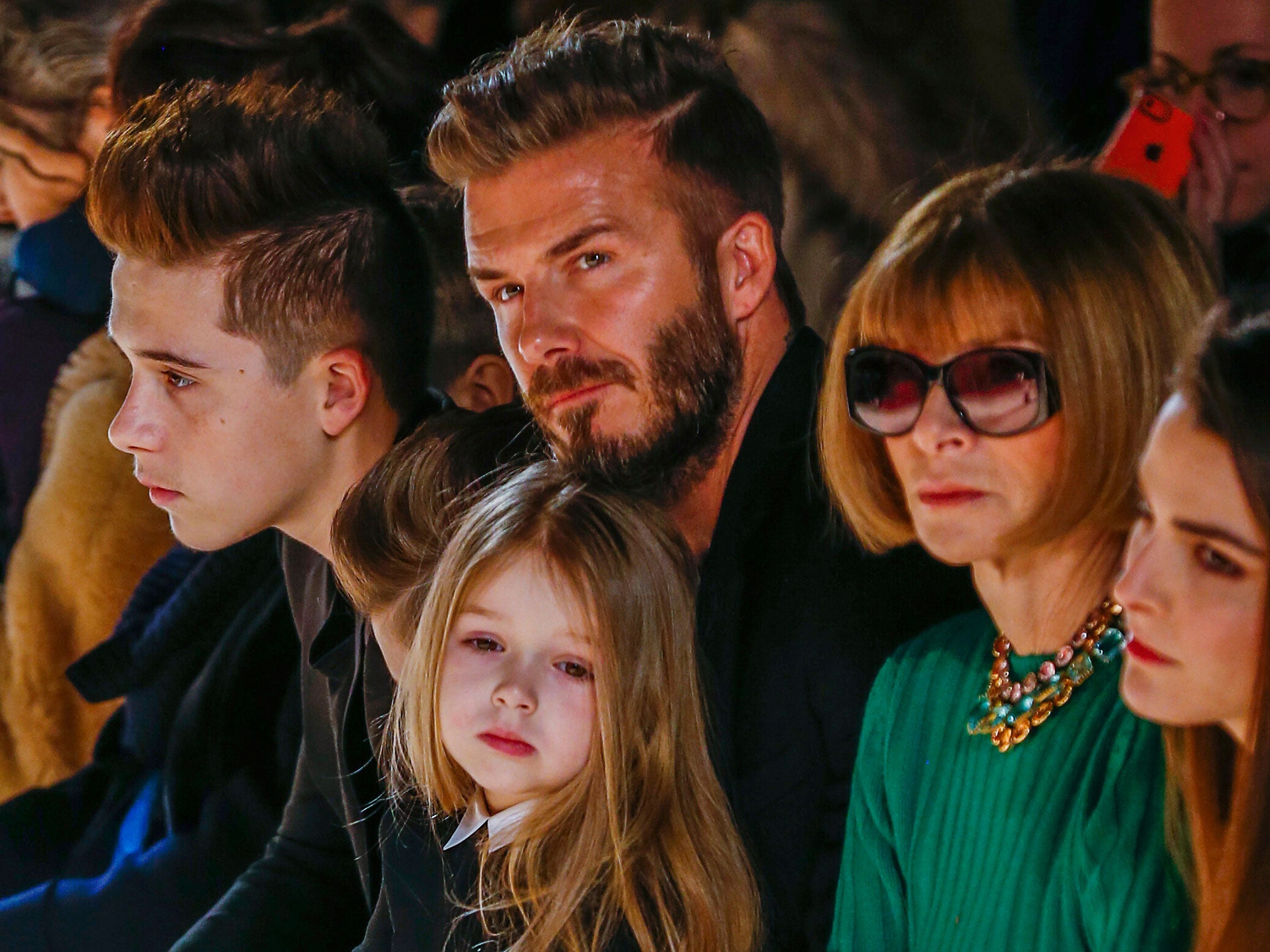 The Beckham family empire has grown to include lucrative endorsements, modelling contracts and a fashion line or two - so it's no secret that Brand Beckham can sell. But a new study reveals just how lucrative the family brand really is.
The marketing value of all the family members - former England football captain David, ex-Spice Girl-turned-fashion designer Victoria and their children Brooklyn, Romeo, Cruz and Harper - plus their business ventures mean Brand Beckham is worth around £500 million, according to the London School of Marketing.
It also translates to earnings of around £30-£40 million a year for the family.
Their marketing power stems from three main vehicles, Footworks, where David's football related revenues are collected, the Beckham label, for endorsements, and Beckham Ventures, for Victoria's fashion business, the London School of Marketing's experts said.
Current estimates put the value for Footworks at £150 million, the Beckham name at £70 million and Beckham Ventures at £60 million, they added.
But while the elder family members have been the main contributors so far, the Beckham offspring are gaining ground with business dealings and marketing appeal of their own.
Sixteen-year-old Brooklyn has a 4.4 million-strong following on Instagram and has recently appeared on the cover of Miss Vogue.
Younger brother Romeo meanwhile has fronted a Burberry Christmas campaign and was credited with driving a 15% sales boost.
"The Beckham name has the Midas touch when it comes to advertising, even the mere mention of their name associated with a brand is a small news event in itself," said Anton Dominique, chief marketing officer at the London School of Marketing.
"What is also interesting is that the family name is almost as influential as any individual family member," he added.
David recently added another deal to his collection, signing up to front a clothing line by Trinity, the Hong Kong-based owner of Gieves & Hawkes.
Join our commenting forum
Join thought-provoking conversations, follow other Independent readers and see their replies