Weedkiller found in Ben and Jerry's ice cream
Popular brand says it plans to eradicate traces of glyphosate from their products by 2020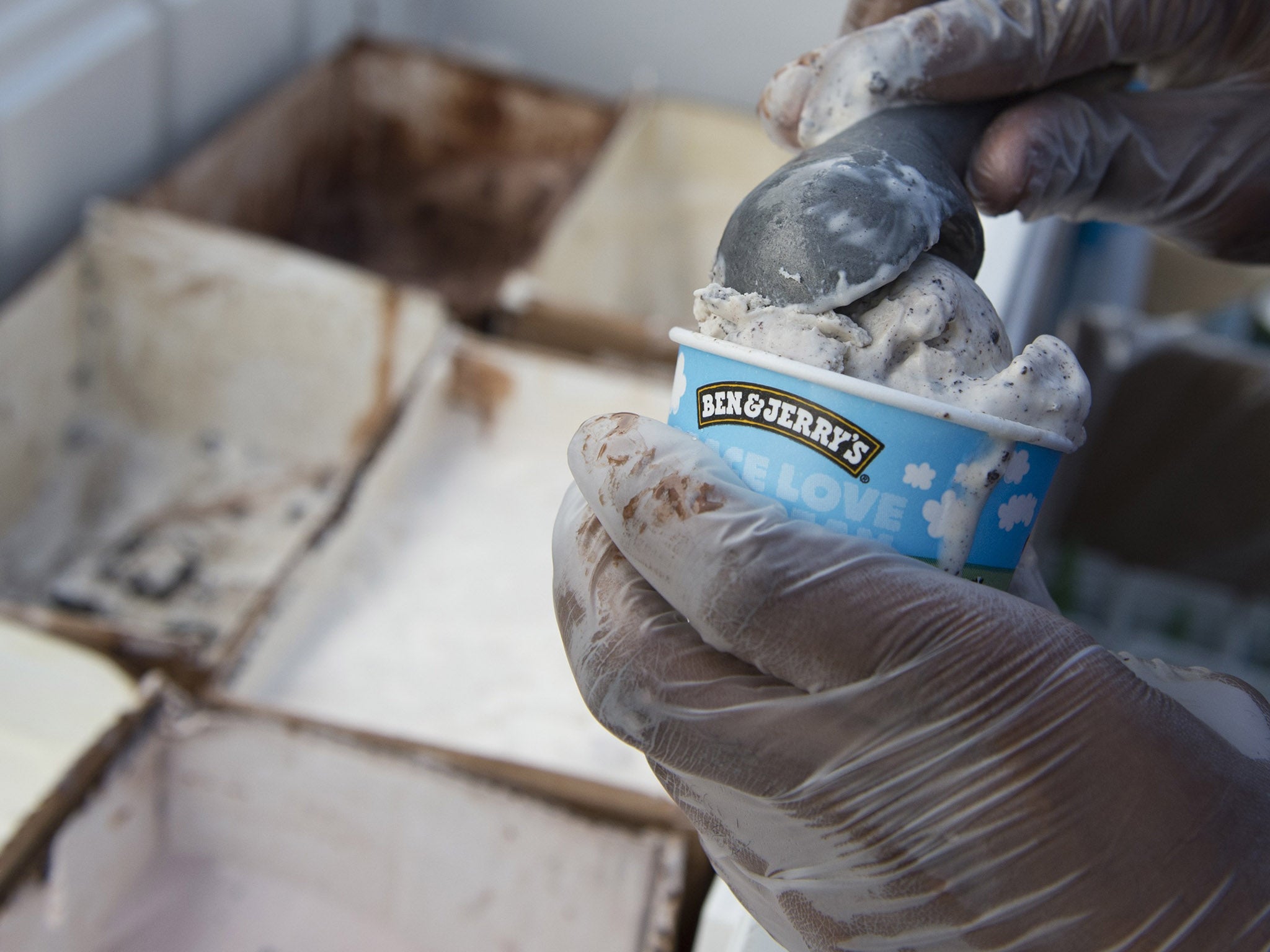 Ben & Jerry's have vowed to introduce to remove all traces of weedkiller from their products and introduce an "organic dairy" range by next year, after a study showed traces of glyphosate in its European ice cream.
A new survey by the Health Research Institute (HRI) found traces of weedkiller in 13 out of 14 tubs of the firm's icecream on sale in the UK, France, Germany and the Netherlands.
The herbicide is widely used in agriculture to protect crops which traces of the chemical get into the food chain as the treated plants absorb it.
The survey was part of a wider study into the presence of the chemical in food.
Glyphosate, which was first marketed commercially as Roundup in the 1970s, has come under increasing scrutiny in recent years, over fears it may be dangerous to humans.
It is used on crops such as wheat, barley, oats and peanuts which - all ingredients used in Ben & Jerrys products.
In March the European Chemical Agency (Echa) officially deemed the weedkiller safe for public use after a long re-licensing battle which split governments, health regulators and scientists.
Although the European Food Safety Authority recommended re-licensing it for commercial and private use, European Union (EU) countries were unable to agree on whether to do so or not.
So they referred the decision to Echa, which made the final decision.
Echa concluded that "the available scientific evidence did not meet the criteria to classify glyphosate as a carcinogen, as a mutagen or as toxic for reproduction".
World news in pictures
Show all 50
Similar levels of glyphosate were found in Ben & Jerrys ice cream in the US - again not in levels thought to be harmful to human health.
Laura Peterson, a spokeswoman for the company, said they were "disappointed, but not totally surprised by the findings".
She added: "Glyphosate is one of the most widely used herbicides in agriculture and is everywhere – from mainstream food, to natural and organic food, and even rainwater – and that's the issue. But simply saying trace levels are in everything is not a strategy.
"By no later than 2020, we will stop sourcing [ingredients] made with crops chemically dried using glyphosate. In addition, we intend to advocate for policies that would end use of glyphosate as a chemical drying agent."
Join our commenting forum
Join thought-provoking conversations, follow other Independent readers and see their replies