BHP Billiton confirms 17 killed after Samarco dam burst in Brazil
BHP said that of the 17 dead, 12 were working on the dam and five were local villagers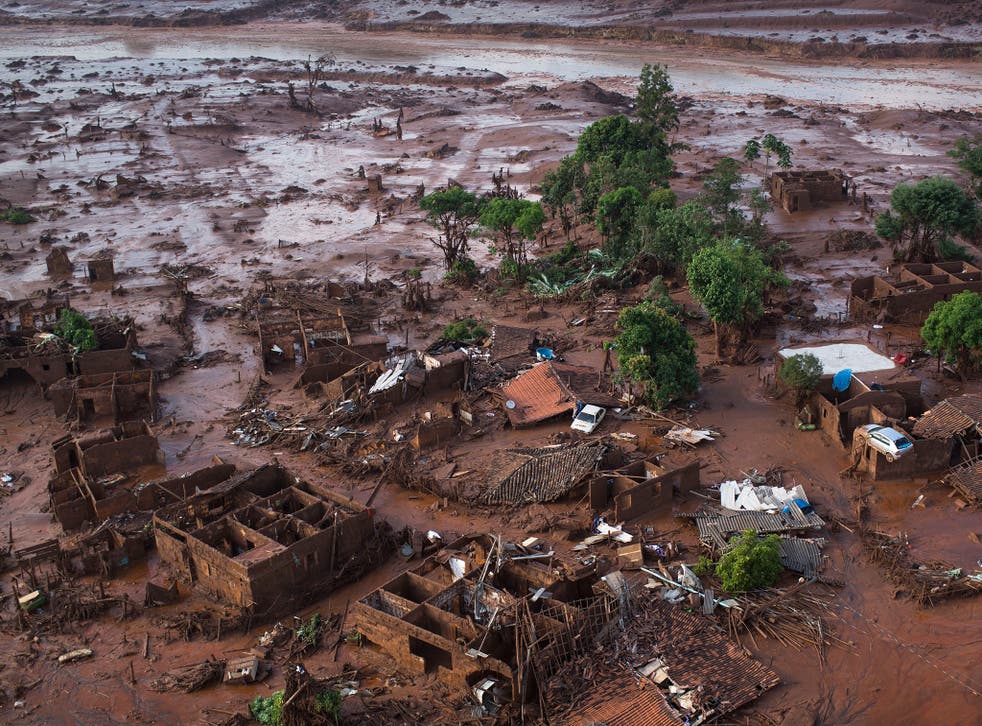 BHP Billiton has confirmed that 17 people died when two dams burst at its Samarco iron ore mine in Brazil last month.
The catastrophe, which happened on 5 November, has turned into one of the world's worst environmental disasters. Besides the fatalities, hundreds of people have been left homeless and a 500-mile-long river, that crosses two states, has been polluted.
BHP said that of the 17 dead, 12 were working on the dam and five were local villagers. Two more people are still unaccounted for.
The Anglo-Australian mining giant, which owned the Samarco mine in a 50-50 joint venture with Vale, the Brazilian mining company, said it was working with the Brazilian authorities to rehouse people and give out living wage debit cards to those affected. All those who have been made homeless should be relocated before Christmas Day, the company said in an update.
The Samarco partners are facing a 20bn real fine (£3.4bn) over the dam burst and BHP and Vale have been ordered by a federal judge to put $2bn (£1.4bn) into a court-managed account in the next 30 days.
At the same time, the court placed restrictions on the trading or sale of mining concessions in Samarco and demanded that the partners stop leakage of waste from the Fundão tailings dam, engage a consultant to evaluate contamination of fish and implement pest control, remove mud from the Rio Doce banks, adopt measures to prevent sludge from reaching the lagoon and present a comprehensive plan for environmental and socio-economic recovery.
In its latest update on the disaster, BHP said that Samarco has told it that the work it is undertaking is broadly consistent with what the court has ordered.
Meanwhile, BHP said it has engaged a New York law firm to conduct an investigation into the cause of the dam breach. At its annual meeting last month, chairman Jacques Nasser said that the investigation's findings would be made fully public so that BHP and the wider mining industry could prevent such a tragedy from happening again.
Like other miners, BHP is also under pressure from oil falling to an 11-year low and plunging commodity prices. It is expected to become the latest mining company to cut its dividend when it reports results in February, having held or increased its dividend for the past 25 years.
The mining giant could use the cash it retains to fund acquisitions or increase stakes in ventures, taking advantage of the distressed position of its rivals.
BHP's predicament is worsened by the fact that it is also a big oil producer, with fields and pipelines in Australia, the Gulf of Mexico, Algeria, Pakistan and Trinidad and Tobago.
Moody's warned last week that the company's credit rating could be cut if it did not try to conserve cash. Analysts at Credit Suisse reckon that BHP could afford to cut the dividend by half. Last year it paid out £4.3bn, one of the biggest returns to shareholders in the FTSE 100.
Join our new commenting forum
Join thought-provoking conversations, follow other Independent readers and see their replies