Restaurants that serve big puddings to be named and shamed by Government
Pizza Express, Starbucks, McDonald's and Gourmet Burger Kitchen have been told to reduce the size of their cakes and pastries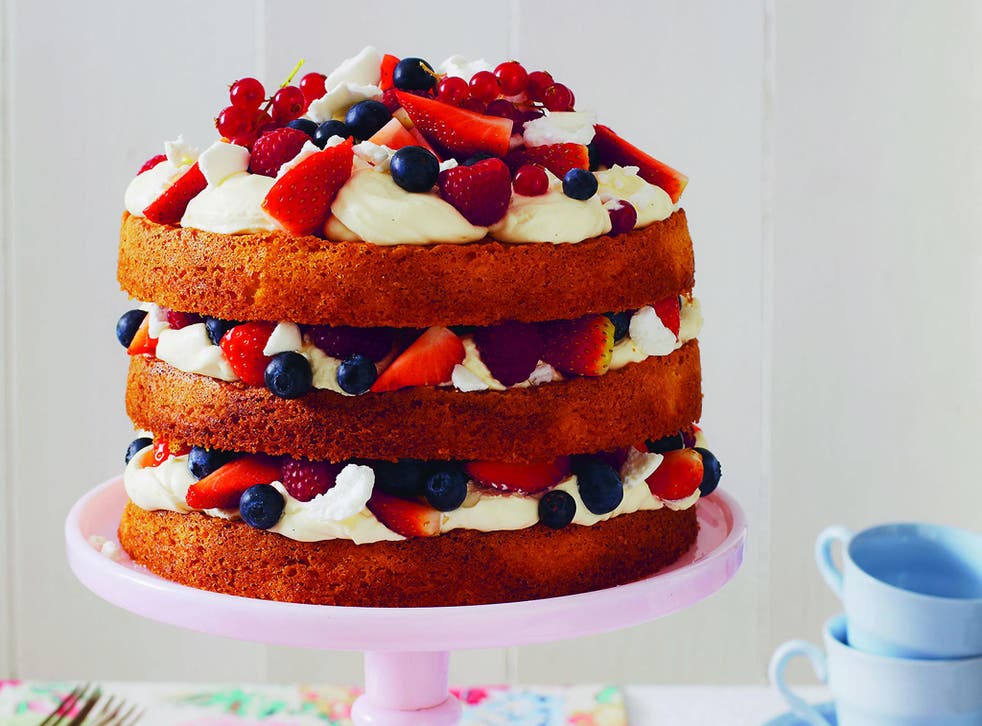 The times of decadent puddings you love to eat in full knowledge they are bad for you could soon be over.
Restaurants, cafés and pubs have reportedly been ordered to make their food and drink healthier or face being named and shamed for contributing to the obesity crisis.
Major chains including Pizza Express, Starbucks, McDonald's and Gourmet Burger Kitchen, must cut sugar from their dishes or reduce the size of their cakes and pastries.
Health Secretary Jeremy Hunt said the initiative is part of the Government's plan to reduce the nation's waistline, according to The Times.
He told a private meeting of more than 100 food companies that the performance of each individual food chain would be monitored and those that failed to take action would be named and shamed arguing that "going out is no longer a treat" and "doing nothing was no longer an option."
He said restaurants should join supermarkets and food manufacturers to tackle UK massive obesity crisis which Action on Sugar said could "bankrupt the NHS".
"We can't ignore the changing habits of consumers. This means we expect the whole of the out-of-home sector - coffee shops, pubs and family restaurants, quick service restaurants, takeaways, cafes, contract caterers and mass catering suppliers - to step up and deliver on sugar reduction," Hunt said.
Consumers will be able to check the companies' efforts on a website, although exactly how they will be compared has not been decided.
Chief executive of Public Health England Duncan Selbie told companies that he expects uniform and comprehensive reduction and reformulation" across all categories of food and drink.
"We need a level playing field - if the food and drink bought in cafes, coffee shops and restaurants does not also get reformulated and portions rethought then it will remain often significantly higher in sugar and bigger in portion than those being sold in supermarkets and convenience shops," he said.
Supermarkets and food producers are also being urged to cut sugar in key products by 20 per cent over the next five years.
Mars has promised to reduce the amount of sugar in its products both in the US and the UK.
The amounts of sugar in food and drink

Show all 6
In April, the company announced new labelling advising consumers that products that are higher in fat, salt and sugar should be only eaten occasionally.
George Osborne has announced a sugar tax on the soft drinks industry as part of the 2016 Budget with the goal to raise an estimated £520 million a year. He has pledged to spend the money on funding for sport in primary schools.
Register for free to continue reading
Registration is a free and easy way to support our truly independent journalism
By registering, you will also enjoy limited access to Premium articles, exclusive newsletters, commenting, and virtual events with our leading journalists
Already have an account? sign in
Register for free to continue reading
Registration is a free and easy way to support our truly independent journalism
By registering, you will also enjoy limited access to Premium articles, exclusive newsletters, commenting, and virtual events with our leading journalists
Already have an account? sign in
Join our new commenting forum
Join thought-provoking conversations, follow other Independent readers and see their replies