Black Cab training school Knowledge Point is shutting down in the age of Uber
Demand for lessons started falling since the launching of taxi-hailing app Uber in 2012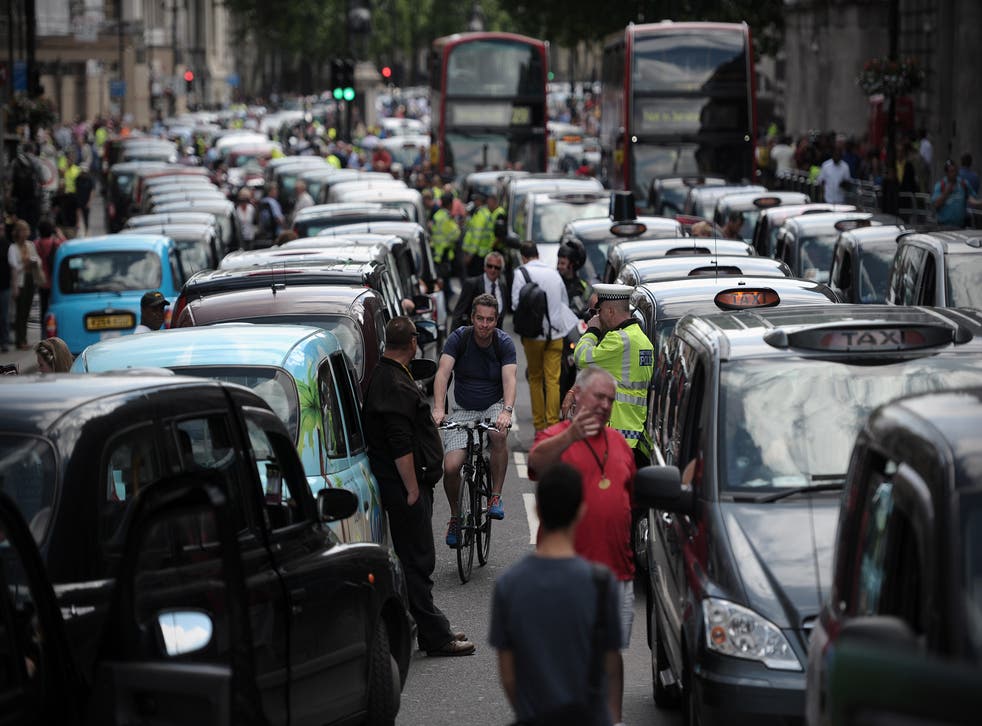 A 30 year old training school for black cabs is closing down, party due to the rise of cab hailing app Uber.
At North London's "Knowledge Point" cabbies had to learn their way around 25,000 streets to qualify as a licensed black driver.
But the city's largest taxi driver school is to close its doors in December, blaming Uber and rising property prices for its demise, according to the Financial Times.
"It's crazy, we're going to be brushed aside," Malcolm Linskey, 70, who started the school in 1989, told the newspaper.
Demand for lessons started falling since the launching of taxi-hailing app Uber in 2012, which also coincided with rising property prices.
"Demand has gone down since Uber arrived. Usually we have 350 students enrolling a year, last year it was 200," Mr Linskey said.
The Knowledge test is renowned for its difficulty as it comprises a written exam, a series of interviews in which the candidate must describe the shortest route between two destinations, as well as a practical driving test.
In comparison Uber drivers are using navigators, which can be as simple as Google Maps on their phones. They are not required to pass The Knowledge test before they drive.
"People don't appreciate the skill that goes into driving a cab. You don't decide you want to be a doctor and turn up at a hospital," a would-be cabbie told the FT.
The school is planning to continue selling material in print and online, with additional sessions in church halls and community centres.
Its closure means there are only 10 independent businesses listed by TfL that offer lessons in The Knowledge.
Black cabs were once a symbol of London. But they are facing increasing competition from Uber. Uber's rise has sparked protests in several major global cities including Paris, Toronto and Rome.
In London, around 1,500 cabs blocked roads in September, in a protest against Uber drivers and their e-hailing system which allows customers to see the location of the nearest minicab. A judge ruled that the e-hailing system was not the same as a meter in lawsuit in October
Join our new commenting forum
Join thought-provoking conversations, follow other Independent readers and see their replies