Black Friday: 4 charts that show Brits will be looking for deals on the biggest shopping day in the US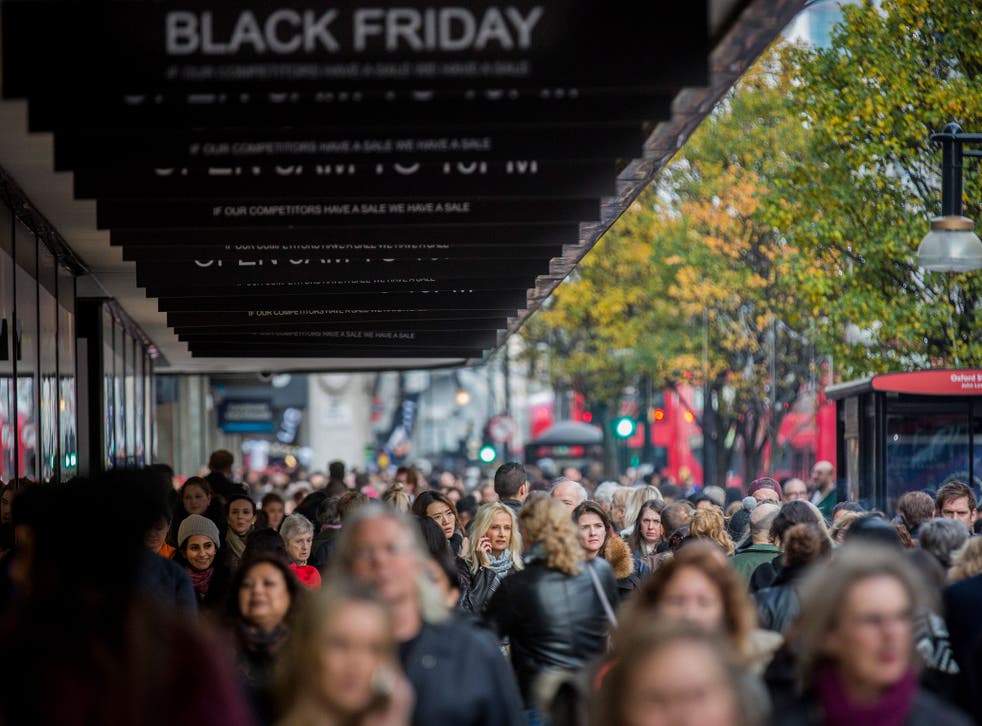 Black Friday is the biggest shopping day of the year in the US, but data shows that British shoppers are increasingly getting hooked on pre-Christmas deals on the day.
Black Friday falls the day after Thanksgiving on November 27 and has traditionally been the day when millions of US shoppers descend on stores around the country, hoping to save on their Christmas shopping.
But it is increasingly a British phenomenon too. Black Friday sales are expected to top £1.6 billion in the UK this year - £300 million more than in 2014 – according to data compiled by Conlumino, a consumer research firm.
Over 77 per cent of Brits say they have now heard of Black Friday and 57 per cent say they will use the day to look for deals, according to a survey of more than 2000 people conducted by Webloyalty, an online savings programme provider. Almost one-third of Brits said they would use the day to start their Christmas shopping.
Unfortunately for retailers, that doesn't mean that shoppers will spend £300 million more this year. Rather the US shopping holiday has shifted UK consumer spending patterns.
A survey of 2014 spending showed that 61 per cent of consumers timed their purchases to catch Black Friday deals. One in five consumers expect discounts of over 50 per cent during Black Friday in 2015, while 9 per cent are expecting discounts of more than 60 per cent.
Electronic goods, home appliances, clothing and homeware are among the most popular items, the research showed.
Guy Chiswick, Managing Director of Webloyalty Northern Europe commented, said that consumers, rather than retailers win out.
"Retailers need to wake up to this displaced spending and be very careful not to cheat themselves of revenue. The consumer is far more likely to be the winner here, but they still need to be careful not to be sucked in by the hype and make sure they're getting the discount they want to see," Mr Chiswick said.
Join our new commenting forum
Join thought-provoking conversations, follow other Independent readers and see their replies