Black Friday 2015: Bicester Village cancels sales promotions amid traffic chaos concerns
Last year the event brought traffic chaos after roads into the market town became completely blocked with cars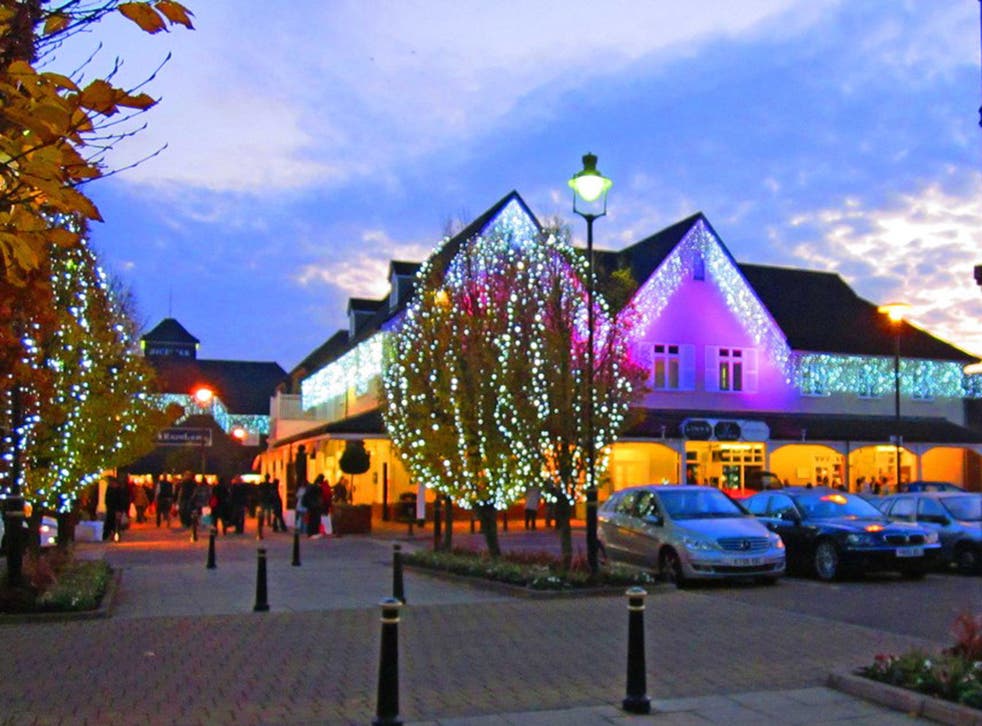 Bicester shopping village will not be actively promoting Black Friday after the event caused traffic chaos last year.
Their decision comes after Asda announced that it will not be taking part this week.
"Bicester Village is not actively promoting Black Friday," a spokeswoman for Bicester Village told the Independent.
However she said that shops in the Village would be open from 7am to ensure that any additional footfall can be responsibly handled as a contingency plan. She noted that Black Friday is also the last pay day before Christmas and there would be seasonal deductions in the Village.
Last year Bicester Village, which is reportedly Duchess of Cambridge's favourite shopping destination, were also open until midnight, offering a further 20 per cent off everything especially for Black Friday.
But the event brought traffic chaos after roads into the market town became completely blocked with cars.
Sallie Wright, from Bicester Traffic Action Group, told the BBC: "It was absolutely awful.
"Once the car parks were full the shoppers were just parking everywhere. They were parking in people's driveways, on grass verges, anywhere at all."
Black Friday, traditionally held the Friday after Thanksgiving in the US, falls on November 27 this year.
Already the biggest shopping day in the US, the trend is quickly spreading to the UK with British people looking forward to an entire day of discounts.
British shoppers are expected to spend £1.07 billion this year according to research from Experian and e-retail industry association IMRG.
Register for free to continue reading
Registration is a free and easy way to support our truly independent journalism
By registering, you will also enjoy limited access to Premium articles, exclusive newsletters, commenting, and virtual events with our leading journalists
Already have an account? sign in
Register for free to continue reading
Registration is a free and easy way to support our truly independent journalism
By registering, you will also enjoy limited access to Premium articles, exclusive newsletters, commenting, and virtual events with our leading journalists
Already have an account? sign in
Join our new commenting forum
Join thought-provoking conversations, follow other Independent readers and see their replies