The Independent's journalism is supported by our readers. When you purchase through links on our site, we may earn commission.
Black Friday 2016: survival guide to grab deals and keep your sanity
Here's the Independent's Black Friday survival guide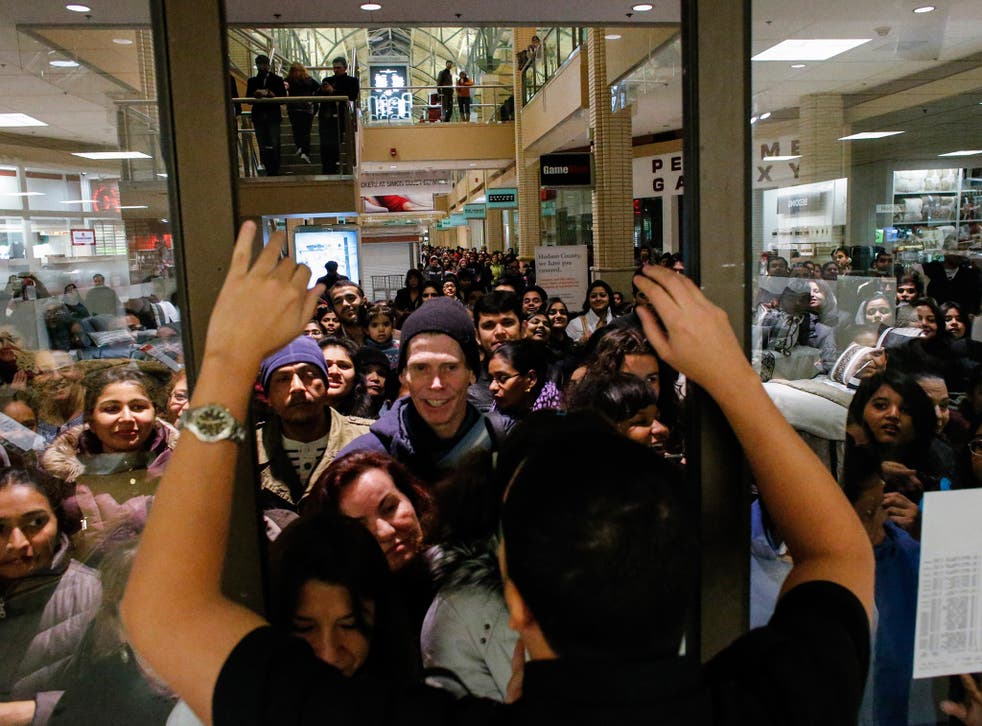 Black Friday is supposed to be bigger than ever in the UK this year, with British shoppers expected to spend more than £1bn on Friday November 25.
It's arguably the best day of the year to go shopping, just as long as you're wearing lots of protective clothing and don't mind fighting in the aisles.
Here's the Independent's Black Friday survival guide so you can grab a bargain and not end up disappointed.
1. Be organised and do your research
It pays to be pepared on Black Friday. You have to be organised to get the best deals.
Many retailers have started their discounts early this year to leave customers more time to get the product they want and avoid fatigue. Retailers such as Amazon, Ebay, Argos, Currys Pc World and Carphone Warehouse deals are already online with more discounts coming on the day itself.
2. Spend money carefully
Plan what you want to buy. Then browse the web to find the best deal available.
"Only hit the order button if you're getting a significant saving, otherwise it's worth playing the waiting game," said Hannah Maundral, editor in chief at finance online comparison website www.money.co.uk.
3. Shop online
Avoid the huge queues and crowds and browse for great discounts from the comfort of your home.
Argos crunched the data from last year and found that the quietest time to browse its website and make purchases is from 3am to 4am on Black Friday, with many deals going online at midnight.
4. Get your items delivered to your door for free
Nearly 22 per cent of Londoners would jump the queue if they could get 50 per cent or more discounts on their preferred products, according to a survey conducted by watchshop.com. Check online to see if a click-and-collect option is available to get your items delivered directly to your door.
5. Think of your feet
If you do decide to wear to brave the crowds wear something comfortable. Nearly 15 per cent of people would fight with staff and customers to get discounts of 50 per cent or more according to watchshop.com – some protective gear might be needed.
Black Friday 2014: Shopping frenzy hits the UK

Show all 10
6. Save more: use Black Friday for early Christmas shopping
Use Black Friday to get a special Christmas gift for someone without breaking the bank. Many retailers have discounts on tech accessories, beauty items, utilities and clothes, which mean you can find something for nearly everyone.
7. Beware of cyber fraudsters
"The chances of employees becoming victims of a fraud may be higher than normal on Black Friday. This is due to a combination of the rush to complete transactions in a small window and the opportunism of potential fraudsters, seeking to lure consumers in with what appear to be incredible deals," according Andrew Yule, Employment Partner at Winckworth Sherwood.
Don't share personal or financial information over an unsecured wi-fi network and save records of online transactions to create a paper trail when you can
Join our new commenting forum
Join thought-provoking conversations, follow other Independent readers and see their replies