BlackBerry looks East to revive its fortunes after posting huge loss
Five-year deal with Foxconn to target emerging markets marks clear strategic shift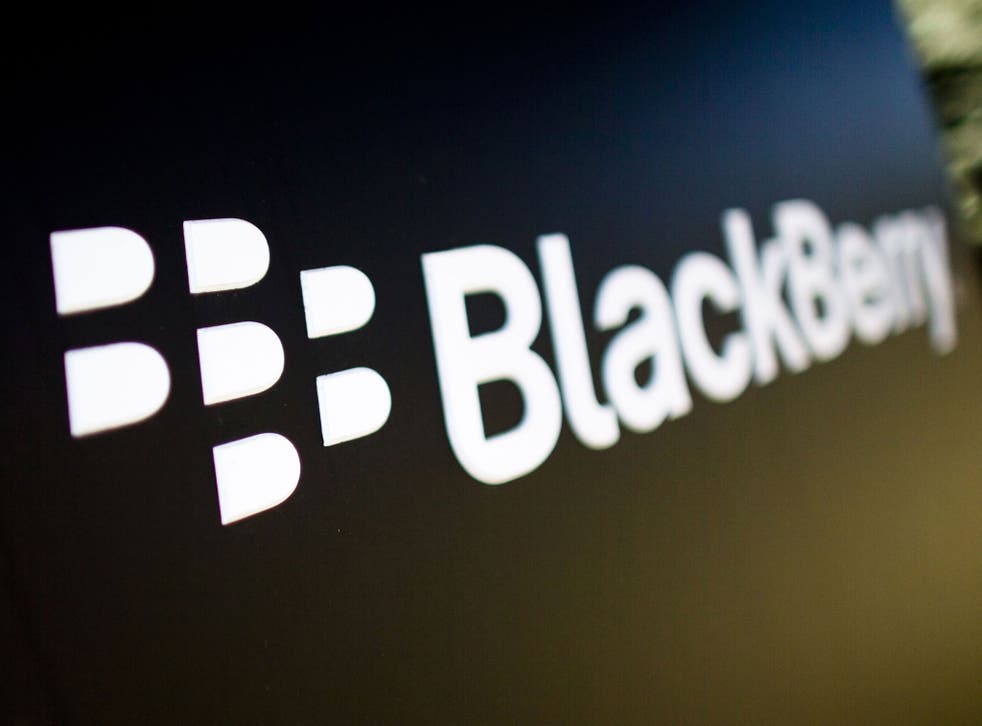 The struggling smartphone maker BlackBerry is outsourcing its phone hardware business to the Taiwanese manufacturer Foxconn in its latest attempt to revive it fortunes.
Shares in BlackBerry jumped as much as 17 per cent on the news, even though it also posted a massive $4.4bn (£2.7bn) loss in the third quarter. The Toronto-based company booked $2.4bn in impairment charges in the three months to 30 November and took a $1.3bn write-down on assets, mainly due to the flop of its BlackBerry 10 devices.
But having abandoned plans to sell itself, the company has now announced a five-year partnership with the Taiwanese microchip maker Foxconn to design, manufacture and sell phones in Indonesia and other emerging markets, including Mexico. The deal with Foxconn will also help BlackBerry avoid inventory write-offs in future. The venture marks a clear departure from efforts to break into the high-end smartphone market, a strategy endorsed by BlackBerry's previous chief executive, Thorsten Heins.
His replacement, John Chen, said on Friday that the deal was part of a "clear roadmap" to get the company back to profitability and represented the firm's "commitment to the device market".
Mr Chen, who was credited with reviving the fortunes of the Californian software firm Sybase while he was chief executive there, said the partnership with Foxconn will allow BlackBerry to leverage the Taiwanese firm's "scale and efficiency … to compete more effectively".
Foxconn is the world's largest manufacturer of electronic products and components and supplies chips for Apple's iPhone and iPad devices, as well as for PlayStation 4, Kindle and Wii U.
But many analysts were still sceptical about the deal. Richard Holway, chairman of TechMarketView, said: "All it's doing is getting rid of inventory control and a certain amount of manufacturing. It's what all people do when they are dying: get rid of bits and pieces which are costing them money. It's a desperate situation." Benedict Evans of Enders Analysis added: "The only story is stabilising BlackBerry to sell for parts."
Mr Chen admitted there is "significant work" to be done, saying: "The most immediate challenge … is how to transition the devices operations to a more profitable business model."
The $4.4bn loss in the third quarter is more than four times the $965m loss the company recorded in the previous quarter. Revenue also fell to $1.19bn, from $2.73bn a year earlier.
Like Nokia, which recently sold its handset business to Microsoft for €5.4bn (£4.5bn), BlackBerry has been eclipsed in the smartphone market by Apple and Samsung.
Mr Holway said: "If you turn the clock back seven years there were two major phone operators in the world – Nokia and RIM, now BlackBerry. Both of those have basically gone up in smoke. The speed of change is accelerating."
Mr Chen is re-focusing BlackBerry on business customers and its popular BBM messaging service, whose apps for iPhone and Android have gained 40 million newly registered users in the last 60 days.
Join our new commenting forum
Join thought-provoking conversations, follow other Independent readers and see their replies