Bonus row as RBS losses hit £2bn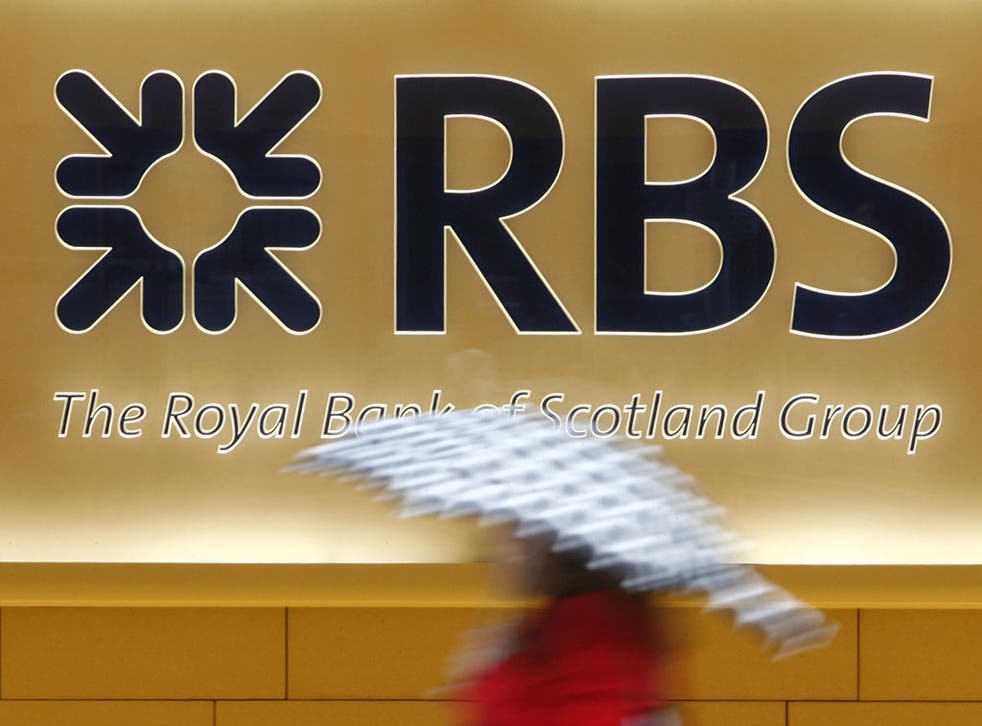 Taxpayer-backed Royal Bank of Scotland ran the gauntlet of public outrage today as it unveiled losses of £2 billion and paid staff nearly £1 billion in bonuses .
RBS, which is 82% state-owned after receiving a £45.5 billion bailout at the height of the financial crisis, paid £785 million in bonuses last year, including £390 million for its 17,000 investment bankers.
While the total pot is 43% lower than the previous year, it follows a period in which the bank announced thousands of job cuts and chief executive Stephen Hester waived his £963,000 all-shares bonus amid a fierce row over bankers' pay.
Unions said the sizeable payout would "infuriate the workforce" while shadow business secretary Chuka Umunna said the Government had failed to ensure pay restraint as the bank's biggest shareholder.
Despite the £2 billion loss, underlying figures showed some promise for the bank, triggering a 3% rise in shares, with core operations - or the ongoing bank - reporting profits of £6 billion, while bad debts were slashed by 20% to £7.4 billion.
RBS said it had exceeded its lending targets, including to small businesses, agreed between the top five banks and the Government last year.
Mr Hester went on to warn the current pay row was "damaging" the bank's potential success which was in everyone's interests.
"No-one should be under any illusions," he said.
"You can't have your cake and eat it. The noise around RBS is very damaging."
RBS said the average bonus per group employee was £5,346, whereas the average bonus per investment banker was £22,941. Total staff costs, including salary, were down 9%.
The payouts came as the bank, which employs 146,800 staff, revealed wider total losses of £2 billion in 2011, compared with £1.1 billion in 2010, which included a near £1 billion hit for mis-sold payment protection insurance (PPI) compensation.
The bank said pay for 10,000 senior employees across the group, and all staff at its investment arm Global Banking and Markets (GBM), would be frozen in 2012, while remaining staff would have an average pay rise of around 1%.
Unite, the union, said the bonus pot should be distributed to thousands of lower-paid, front-line staff at the bank.
David Fleming, Unite national officer, said: "This hypocrisy will infuriate the workforce, who have continued to work under the hardest of conditions."
But Chancellor George Osborne said the Government's main interest was getting back "as much money as possible" for taxpayers and added: "We must not let those that want to create an anti-business culture put that at risk."
Within today's results, the bank revealed a 4% increase in operating profits at its retail and commercial division to £3.92 billion, and a return to profit for its insurance arm, which it is preparing for a sale.
The bank said it handed out £93.5 billion of new lending to UK businesses in 2011, up 22% on the previous year, which included £40.9 billion to SMEs, a 4% increase on 2010.
RBS added that it lent almost as much to SMEs last year as all of its competitors put together.
However, the wider total losses at the bank are likely to raise questions over how long it will take for taxpayers to get a decent return on their stake.
While shares have risen nearly 40% since the start of the year, adding around £8 billion of market value, and therefore £6.5 billion to the taxpayers' investment, the value is still far from the 50p needed to break even.
Chairman Philip Hampton said: "A sign that we have succeeded will be the desire of private investors to acquire the UK Government's stake.
"While these investors hold only 18% of our shares today, their view of our performance, leadership and strategy is crucial.
"All being well, they will own the majority of the equity capital of the company in future years."
RBS has moved to strip down its investment arm GBM, which employs 18,500 people worldwide, amid increased Government pressure to focus its operations on UK high street services.
The restructuring will lead to around 3,500 job losses, on top of the 2,000 announced by the bank last summer.
The bank said its wider losses were partly driven by higher restructuring costs, as well as the PPI hit and a £1.1 billion loss on the value of Greek debt.
In addition, its struggling Irish bank Ulster saw bad debts rise to £1.3 billion.
Richard Hunter, head of equities at Hargreaves Lansdown Stockbrokers, said: "If the current RBS executive did indeed inherit 'the biggest time bomb in history', they are continuing carefully to choose which wires to cut."
UKFI, which was set up in November 2008 to manage the Government's shareholdings in the bailed-out banks, said it believed the bank "exercised reasonable judgment" in relation to its bonus packages for 2011.
It said the deal was "consistent with the need to protect the interests of shareholders" both in relation to the financial results and holding on to employees.
UKFI said management at RBS had tackled the balance sheet risks they inherited and laid the foundations for "sustainable value".
PA
Join our new commenting forum
Join thought-provoking conversations, follow other Independent readers and see their replies