BP boss Bob Dudley faces shareholder backlash over £14m pay deal
Mr Dudley is in line for a pay rise that would take his salary package to £13.8 million despite BP profits falling and thousands of staff losing their jobs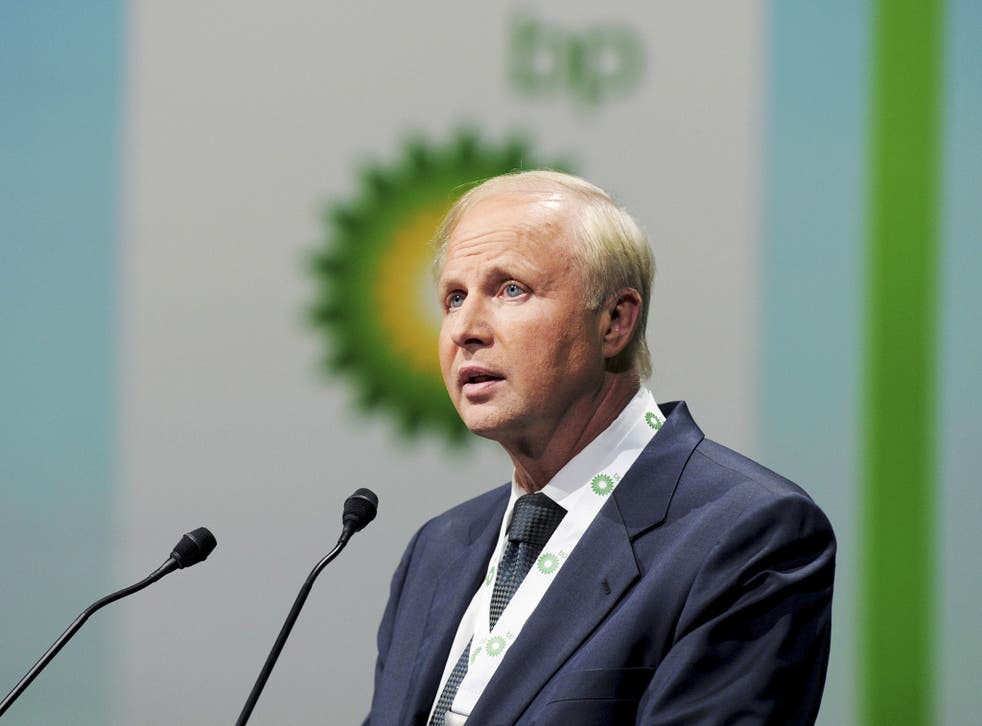 Shareholders in the British oil giant BP are expected to vote against a 20 per cent pay rise for the company's chief executive Bob Dudley.
Mr Dudley is in line for a pay rise that would take his salary package to £13.8 million despite BP profits falling and thousands of staff losing their jobs.
The British shareholder advisory group ShareSoc recommended its members vote against the pay deal at a shareholder meeting on April 14.
"We consider the pay of the CEO to be simply too high, and particularly so in a year when the company suffered a record loss of $6.4 billion in 2015. Even so his pay went up by 20 percent," the group said in a statement.
Tim Bush, head of governance at the investors' advisory consultancy Pirc, told the BBC's Today programme that the "pay model is broken".
He said that paying chief executives on a formula devised two or three years ago was not sensible. "There is a major problem in the way chief executives are recruited and paid," he said.
Forbes 2016 list of world's billionaires

Show all 10
But BP will defend the deal, saying that executives performed as well as they could despite a fall in the oil price.
BP said in a statement: "The oil price is outside BP's control, but executives performed strongly in managing the things they could control and for which they are accountable. BP surpassed expectations on most measures and directors' remuneration reflects this."
The pay package for 2015 was boosted by a $3.5 million pension adjustment to bring payments from Mr Dudley's US scheme in line with UK regulations.
Join our new commenting forum
Join thought-provoking conversations, follow other Independent readers and see their replies