Brexit: Banks to start shifting jobs from London in months and there's little Theresa May can do about it, insiders say
Banks fear talk of a transition deal coming from Brexit secretary David Davis is too little, too late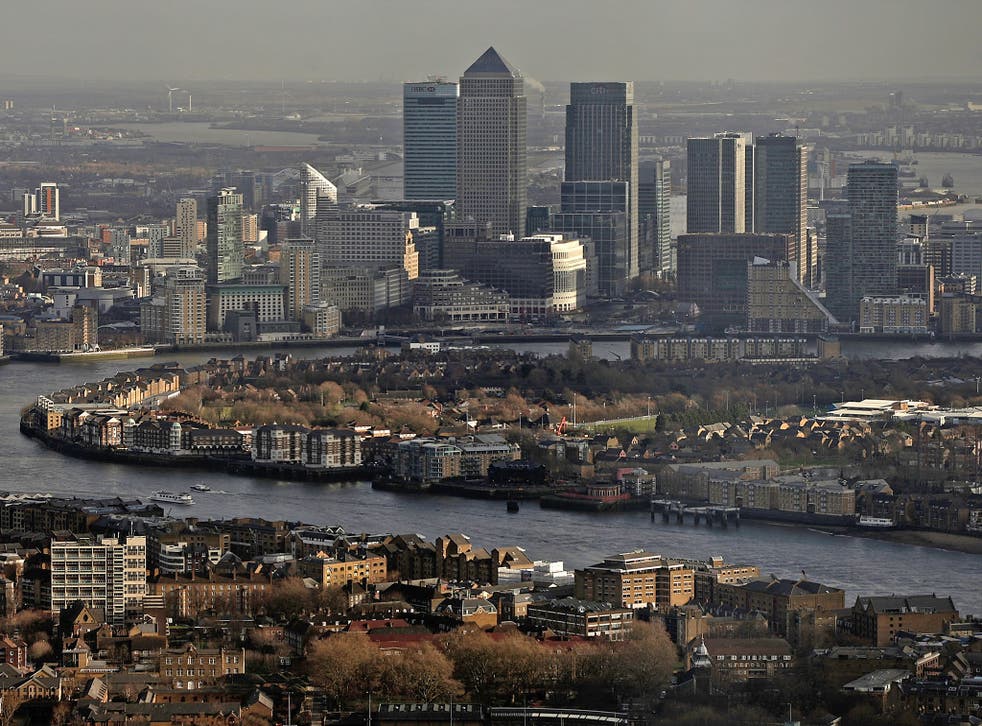 UK politicians are fighting to get a deal early next year that will ease businesses' panic about Brexit. For some industries, it's probably too late.
Barring some major breakthrough, global banks will implement their relocation plans early next year to guarantee they're able to have new offices inside the European Union running by the time the UK exits, people with knowledge of the matter said. There's little Prime Minister Theresa May can do to stop lenders from executing their contingency plans, if they haven't already, said one of the people.
"If there is no precise direction at the beginning of next year, I would say that the banking industry players would have to take decisions, early decisions in the worst-case scenario," Societe Generale deputy chief executive officer Severin Cabannes said earlier this month, adding that the bank intends to create 300 new roles in Paris. We would need "about one year to make that transformation movement."
With Brexit talks deadlocked for months, firms including Goldman Sachs, Morgan Stanley, UBS and Royal Bank of Scotland will start moving people, infrastructure and capital into their new trading hubs inside the bloc in the first quarter, said the people, who declined to be identified as the plans are not public. While banks would like to delay or ideally avoid implementing their contingency arrangements — likely to cost more than $500m (£377m) per firm — they need at least 12 months to establish full-scale operations inside the EU staffed by significant numbers of senior employees.
"It's the very beginning of next year when we need to have a clear view on what's going to happen," Sylvie Matherat, chief regulatory officer at Deutsche Bank AG said earlier this month. If no Brexit deal is reached soon, banks will have to brace for the worst, she said.
The worst scenario is generally regarded to be Britain crashing out of the EU with no trade deal or transitional arrangement. EU chief Brexit negotiator, Michel Barnier said on Monday that UK-based banks will lose access to the single market as a "legal consequence" of the country's divorce.
Brexit secretary David Davis has said recently he was determined to maintain the competitiveness of the City and would negotiate a two-year transition deal. But banks fear it is too little, too late. That's certainly the message they're getting from EU regulators, with one calling the first quarter of 2018 "the point of no return" for banks to trigger their contingency plans and start moving people.
Amid the impasse, 20 banks are already in advanced discussions with EU regulators about securing trading permits. Bank of America Corp., Goldman Sachs and Morgan Stanley have signed leases on new office space, and more than half a dozen other firms are scouting new sites inside the EU.
"You want to have it right from day one," said Bank of America chief operating officer Tom Montag has said, adding that they plan to move around 200 people. "Who knows what happens on this, but that's what our plan is now, and we feel pretty comfortable with it."
Firms will initially move a few hundred sales, trading and back-office staff each from London to cities including Frankfurt, Paris and Dublin, though the final number could swell to thousands depending on the outcome of the negotiations, the people said.
The UK could lose as many as 75,000 jobs in banking and insurance if it leaves the EU without a trade deal, said Sam Woods, Britain's top banking regulator. About 10,000 UK-based jobs are probably at risk on "day one" of Brexit, Mr Woods, head of the Bank of England's Prudential Regulation Authority, told lawmakers earlier this month.
"We need clarity and I hope that negotiations will move forward and bring clarity" by the end of this year, BNP Paribas SA Chairman Jean Lemierre said Friday.
Bloomberg
Register for free to continue reading
Registration is a free and easy way to support our truly independent journalism
By registering, you will also enjoy limited access to Premium articles, exclusive newsletters, commenting, and virtual events with our leading journalists
Already have an account? sign in
Register for free to continue reading
Registration is a free and easy way to support our truly independent journalism
By registering, you will also enjoy limited access to Premium articles, exclusive newsletters, commenting, and virtual events with our leading journalists
Already have an account? sign in
Join our new commenting forum
Join thought-provoking conversations, follow other Independent readers and see their replies