Brexit could spark City exodus as 80,000 jobs are moved to Europe, BCG says
Around 20% of banking and financial jobs may be moved to another European centre like Frankfurt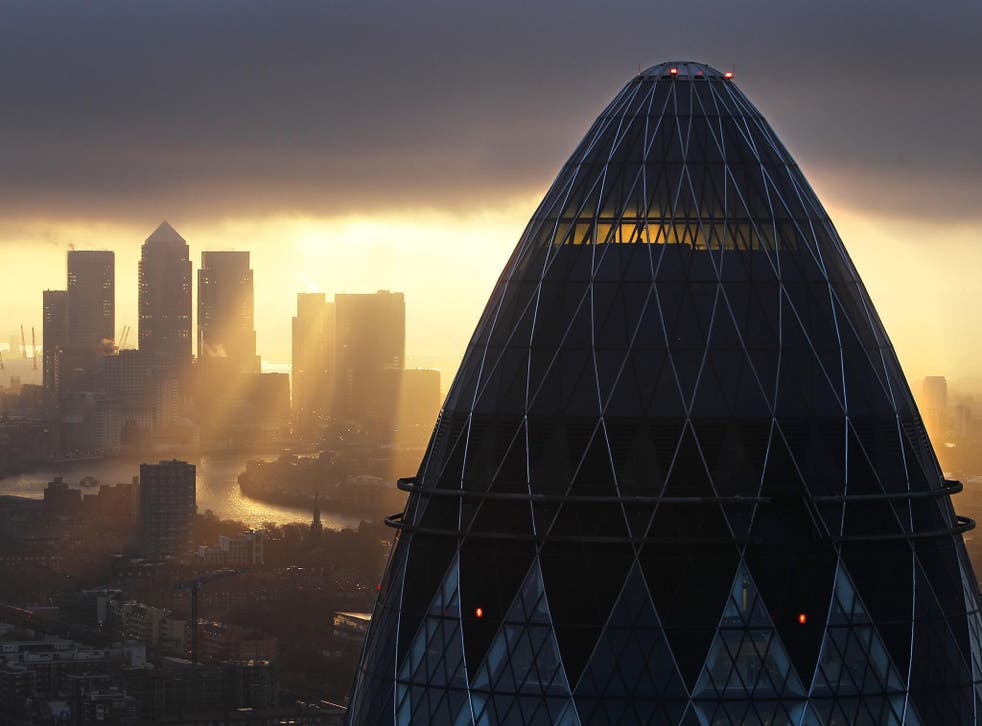 Up to 80,000 banking and finance jobs could be moved from London to other centres in Europe in a job exodus worse than all the years of the financial crisis because of Brexit, according to the Boston Consulting Group.
BCG asked 360 leading bankers in the UK, France, the US and Germany about their thoughts on the impact of Brexit in the run up to the referendum.
They said London could be drained of 20 per cent of jobs, worse than the 55,000 jobs lost in London's financial sector during the years of the financial crisis between 2007 and 2010.
Banking jobs including international payments transations, investment banking and trading are likely to be affected, BCG said.
Insurance, pharmaceutical and biotechnology jobs could also go, the company said.
Dr Wolfgang Dorner, banking expert and head of BCG Frankfurt, urged Germany cities and companies to welcome the influx of professional staff.
He said German cities: "should prepare for job relatocations in various industries and actively seize the opportunities offered by this influx of qualified workers."
France has also promised to welcome bankers and banking operations if companies lose passporting, or the ability to do business with the whole of the EU, after Brexit.
Banks and other companies are discussing whether they will need to move European headquarters to the EU to keep the same privileges.
6 ways Britain leaving the EU will affect you

Show all 6
Before the vote, Stuart Gulliver, HSBC's chief executive, said that Brexit could see 20 per cent of its 5,000 London investment bankers moved out of London to Paris.
Richard Branson: 'Virgin has lost a third of its value'
Goldman Sachs also issued several warnings that it would be likely to move some staff out of the City if the UK voted to quit the 28-member bloc.
Both banks reiterated their commitment to the UK after the referendum results came in and said they would not make any immediate staffing changes.
Join our new commenting forum
Join thought-provoking conversations, follow other Independent readers and see their replies