Brexit: City of London fund managers could lose half their EU workforce, survey shows
Firms managing hundreds of billions of pounds, including many people's pension funds and savings, could struggle to retain skilled workers they need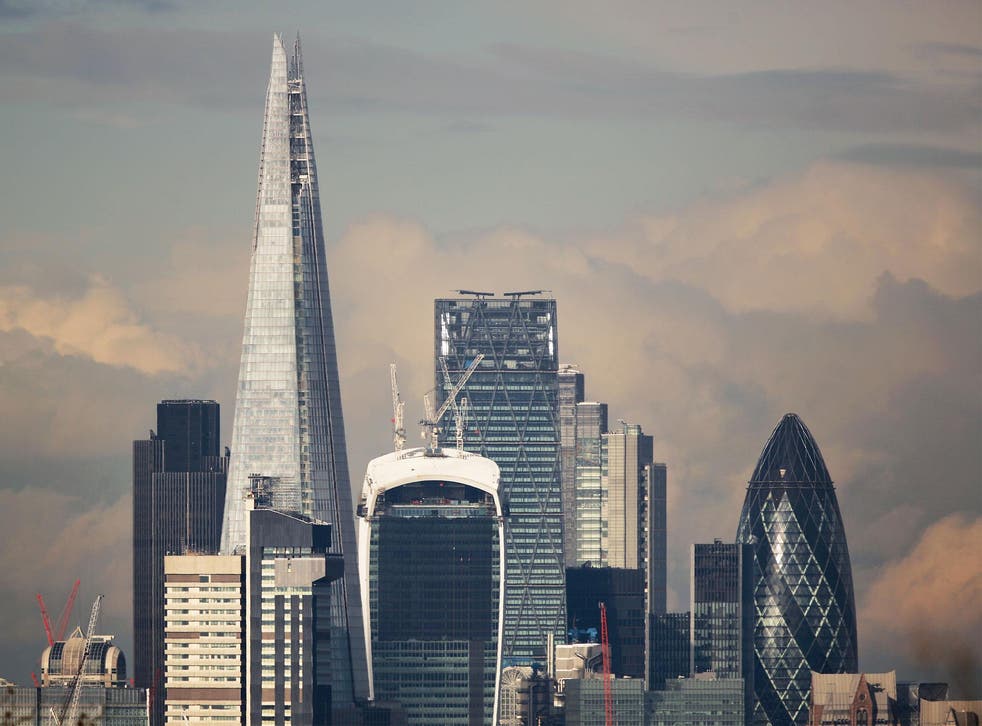 One of the City of London's most important industries could lose more than half of its EU workers because of Brexit, according to a new survey.
Just 42 per cent of fund management professionals polled said they plan to continue working in the UK after its departure from the EU, according to research by the CFA Society UK, which represents the industry. The responses showed that 16 per cent are already planning to leave, with the remainder undecided.
The results suggest that companies managing hundreds of billions of pounds of assets, including many people's pension funds and savings, could struggle to retain the skilled workers that they need to be able to operate.
An overwhelming 91 per cent of respondents from EU countries said they believe the UK is less competitive as a financial centre because of Brexit, while 71 per cent of British respondents said that they think the same.
Only 15 per cent of EU nationals said that they would encourage non-UK citizens to come and work in the UK now. By contrast, 69 per cent of those from non-EU countries still envisage a future working in the UK.
The survey polled 1,109 investment professionals, about 330 of whom were EU nationals.
"While many of the outcomes of Brexit remain unclear, we can certainly expect a change in the profile of the investment management workforce in the UK," said Will Goodhart, chief executive officer of CFA Society UK.
"Many EU professionals working here intend to move to other markets once Britain has left. We may see this increasing over the coming months."
The fund management industry is the latest segment of Britain's sprawling financial services sector to highlight the potentially negative impact of Brexit. Also on Wednesday, London Stock Exchange boss Xavier Rolet said that the country leaving the EU could spark the next financial crisis.
Business news: In pictures

Show all 13
Mr Rolet previously said that stripping London of the lucrative euro clearing facilities after Brexit could cost investors €100bn (£83bn) over five years.
Clearing houses hold collateral centrally and ensures transactions go ahead in the event of a default.
Dozens of large banks with bases in London have already outlined plans to move some jobs to the Continent in order to ensure they maintain full access to the European market after Brexit.
Join our new commenting forum
Join thought-provoking conversations, follow other Independent readers and see their replies