Brexit: How much will food prices rise if UK does not agree a trade deal with the EU?
Thirty per cent of the UK's food is imported from the bloc
Ben Chapman
Tuesday 08 September 2020 13:32 Comments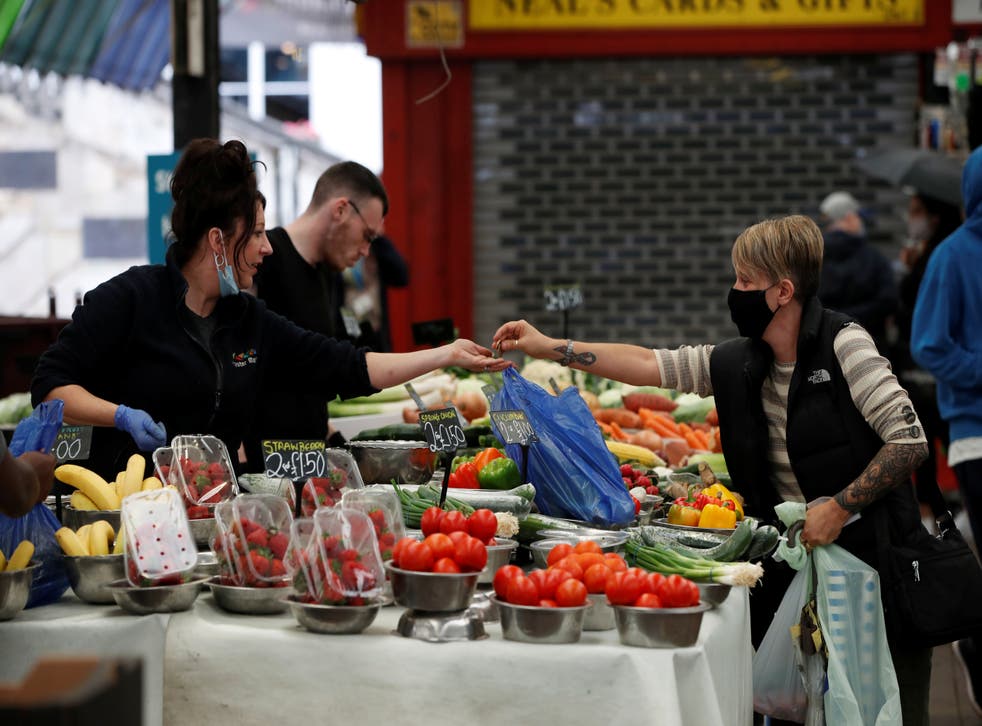 Boris Johnson's latest display of brinkmanship with Brussels risks sending food prices sharply higher in January if it results in the UK and EU failing to agree a trade deal.
The government said it was planning to override parts of the withdrawal agreement, with Mr Johnson claiming that no-deal Brexit would be a "good outcome" for the UK.
Shoppers visiting supermarkets in the new year may choose to disagree.
So how much might households be affected by increased tariffs, border checks and a weaker currency?
The impact will vary across different ranges of products and depends on a number of factors such as how dependent the UK is on imports of that item rather than domestic supply, and the import tariffs that will be applied.
During winter and spring Britain is particularly dependent on imports of fresh fruit and vegetables because many are out of season in this country and must be imported from warmer climes
Early in the year, around 90 per cent of lettuces, 80 per cent of tomatoes and 70 per cent of soft fruit is sourced from, or delivered via, the EU.
While this percentage drops in the summer, over the whole year, the UK imports half of its food each year, with 30 per cent coming from the EU.
Tariffs
Under a schedule of tariffs published in May, about 85 per cent of food imported from the EU will face tariffs of more than 5 per cent.
The British Retail Consortium, a trade body, calculates that the average tariff on food imported from the EU will be more than 20 per cent, with some staple foods attracting particularly high levies. The tariff on beef mince is 48 per cent, cucumbers 16 and oranges 12.
Most of this will have to be passed on to shoppers, the BRC says, because Britain's grocery market is very competitive and runs on thin margins meaning the big supermarkets do not have much room to absorb the additional costs.
A number of hard-line Brexiteers had advocated unilaterally slashing UK import duties to zero in order to reduce prices for shoppers. Such an approach could mean lower prices for some products.
But the government decided against the zero-tariff approach because it likely would have had a disastrous impact on UK farmers.
Farmers have developed their businesses in the context of the EU's customs union but would suddenly have to compete with cheap imports from around the world, including from countries which apply lower food standards that the UK, under a zero-tariff system.
Exchange rates
Exchange rates are also likely to add to food costs if no trade deal is ratified.
The increased prospect of no deal sent the pound falling on Monday and analysts forecast it will tumble further if an agreement is not reached in time.
That will mean less purchasing power for UK buyers, making imports more expensive. Much of this will filter through to higher prices on the shelves.
Register for free to continue reading
Registration is a free and easy way to support our truly independent journalism
By registering, you will also enjoy limited access to Premium articles, exclusive newsletters, commenting, and virtual events with our leading journalists
Already have an account? sign in
Join our new commenting forum
Join thought-provoking conversations, follow other Independent readers and see their replies