Brexit: France promises new court to handle English law cases in bid to lure UK-based firms
'All proceedings will take place in English. We will hire people with experience in common law regardless of where they come from,' French Finance Minister Bruno Le Maire said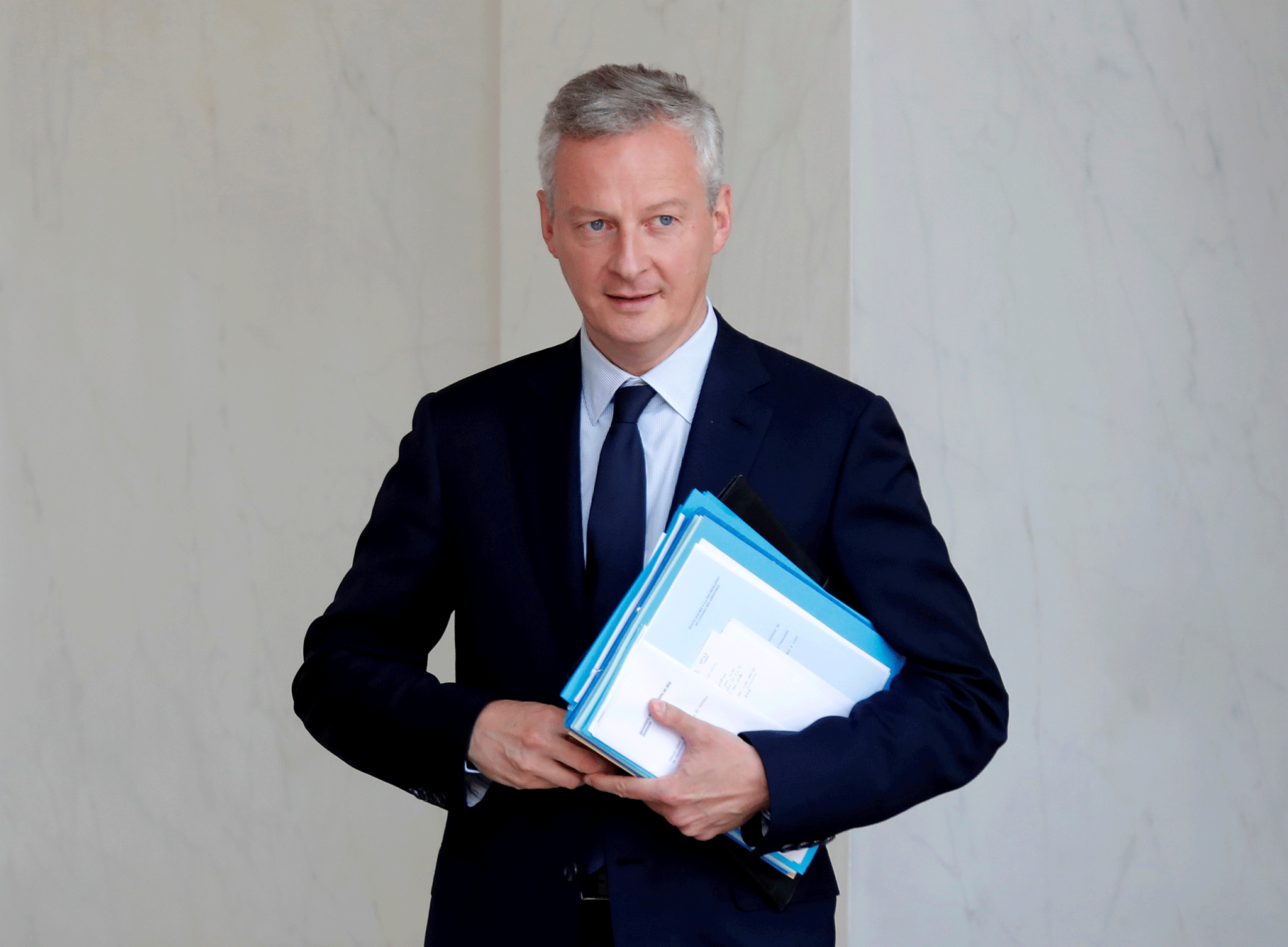 France will set up a special court to handle English-law cases for financial contracts after Britain leaves the European Union, Finance Minister Bruno Le Maire said on Thursday as Paris steps up its charm offensive to attract banks.
In a roadshow in New York where he was meeting Wall Street banks, Le Maire, a conservative poached by new President Emmanuel Macron, said France no longer considered finance an enemy, in a dig to his Socialist predecessor.
"Finance is not the enemy, unemployment is the enemy," Le Maire said, referring to former president Francois Hollande who swept to power in 2012 declaring finance his enemy and imposing a now-defunct tax on millionaires.
Seeking to capitalise on Macron's pro-business outlook, Le Maire told a conference at the Economic Club of New York that France would create a special court to handle disputes related to financial contracts governed by English law once Britain leaves the EU.
Most loan and derivative contracts in Europe are written in English law, but Britain's exit from the European Union raises problems about how they would be enforced outside of Britain.
"All proceedings will take place in English. We will hire people with experience in common law regardless of where they come from," Le Maire said.
While Macron, a former investment banker, is more relaxed about the use of English than previous French leaders, the move marks a big step for a country that takes deep pride in its language and cherishes its legal system rooted in Roman law.
"Long gone are the days when you could only do business or speak to regulators in French. We will always be proud of our language, but we also understand the need to make it easier for financial institutions operating in France," Le Maire said in a speech delivered in English.
Macron's government is keen to convince Wall Street banks to dump London for Paris, hoping to override concerns about its rigid labor laws and high taxes with plans to push through reforms to make doing business easier.
"Attracting major U.S. banks to Paris, rather than letting them settle in London, Dublin, Amsterdam or Frankfurt, is about creating jobs in France, bringing wealth to France," Le Maire said.
Business news: In pictures

Show all 13
Prime Minister Edouard Philippe is to announce measures in the coming weeks to boost the attractiveness of Paris as a global financial hub, a government spokesman said on Wednesday.
In New York, Le Maire was due to meet executives from banks JPMorgan, Citigroup, Morgan Stanley, Lazard, private equity firm KKR, fund giant Blackrock and hedge fund Paulson & Co.
Former Bank of France governor Christian Noyer told Reuters this week that banks from London had been quietly securing licenses to operate from Paris after Brexit.
Reuters
Join our new commenting forum
Join thought-provoking conversations, follow other Independent readers and see their replies