Hard Brexit with no trade deal 'would cost UK economy £400bn by 2030', says study
Leaving the single market with no trade deal could cost up to 18 per cent of GDP by 2030, according to a report by Rabobank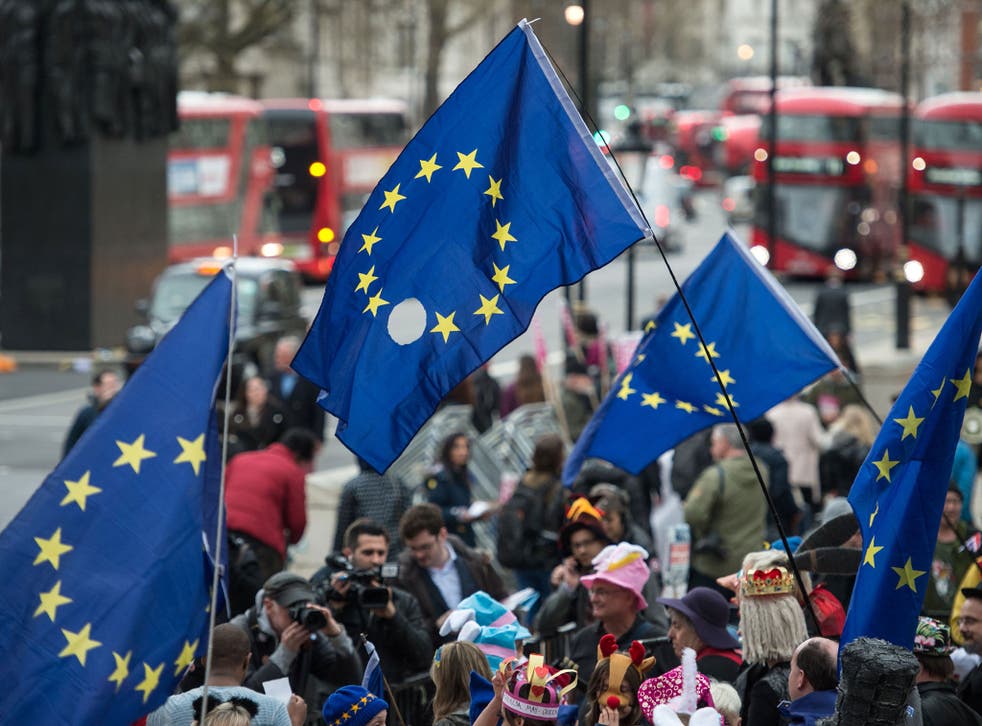 A hard Brexit with no trade deal will cost the economy £400bn by 2030, according to a new report.
A study by Dutch banking and financial services company, Rabobank has found that leaving the single market without a trade agreement in place would cost up to 18 per cent of the UK's GDP growth by 2030, compared with remaining in the EU.
"By looking at dynamics such as innovation, competition, knowledge and human capital, how they will change and what affects this will have on the structural makeup of the UK and European economy, our research shows that the long-lasting impact of Brexit is likely to be more severe than initially anticipated," said Hugo Erken, a senior economist at Rabobank.
Rabobank's study uses macro-econometric modelling to assess the effects of the UK leaving the EU in three different scenarios: a hard Brexit without a trade deal, leaving with free trade agreements, and a soft Brexit where the UK stays in the single market but leaves the customs union.
According to the study, if the UK left the EU in 2019 with a hard Brexit and no transition period, the UK economy would immediately fall into a two-year recession and result in that 18 per cent loss of GDP growth by the end of the next decade.
The other two scenarios covered in the report would also lead to a recession, but it would be milder and more short-lived.
The study found that leaving the EU, but securing a free trade agreement would cost the UK 12.5 per cent of GDP growth by 2030. This trade relationship would be comparable to Switzerland's deal with the EU. Switzerland has a free trade agreement with the bloc, and a number of agreements that grant it access to the single market for most industries.
If the UK stays in the single market but leaves the customs union it would cost it 10 per cent of GDP growth, according to Rabobank.
Business news: In pictures

Show all 13
For the EU, whether or not the UK makes a trade deal or stays in the single market, Brexit will result in a cumulative loss of 2 per cent of GDP by 2024, the bank predicts.
About 44 per cent of UK exports went to the EU in 2016, so leaving it and its customs union will slow down trade due to higher tariffs and custom controls.
In a hard Brexit scenario, export volumes will be 30 per cent lower than they would if the country remained in the EU. They would be 15 per cent lower if a free trade agreement was negotiated and 10 per cent lower if we remain in the single market.
Register for free to continue reading
Registration is a free and easy way to support our truly independent journalism
By registering, you will also enjoy limited access to Premium articles, exclusive newsletters, commenting, and virtual events with our leading journalists
Already have an account? sign in
Register for free to continue reading
Registration is a free and easy way to support our truly independent journalism
By registering, you will also enjoy limited access to Premium articles, exclusive newsletters, commenting, and virtual events with our leading journalists
Already have an account? sign in
Join our new commenting forum
Join thought-provoking conversations, follow other Independent readers and see their replies