Brexit uncertainty and summer slowdown prompt fall in UK house prices
Rightmove said 2016 shapes up as a year of two halves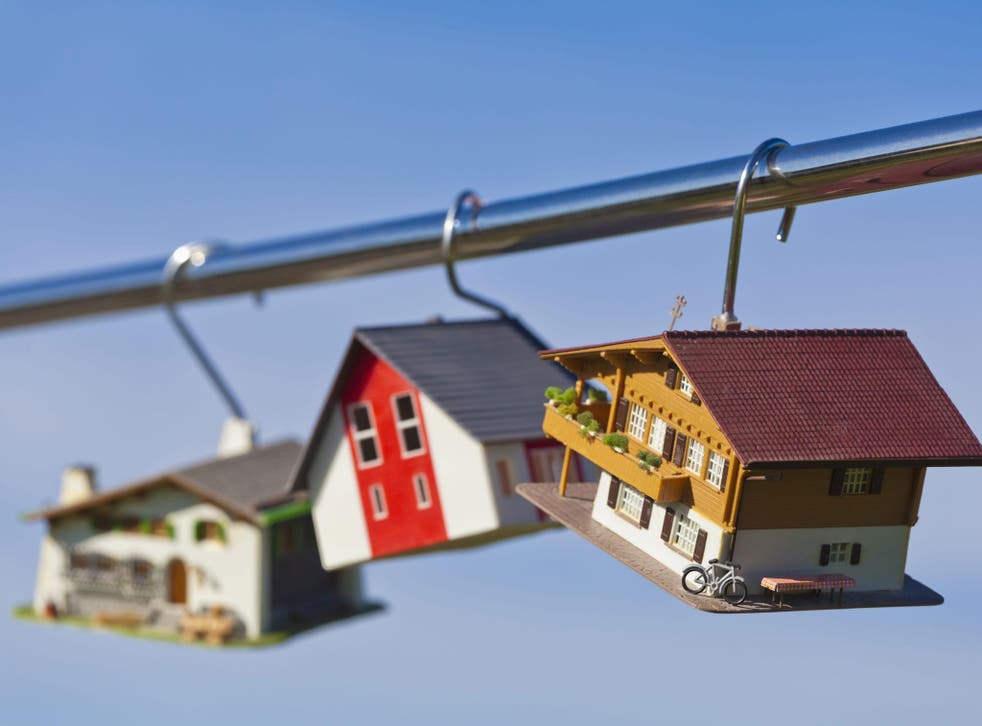 Average asking prices for homes across the UK fell by more than £3,600 over the last month, affected by the summer slowdown and the uncertainty following the UK's vote to leave the EU, new figures reveal on Monday.
Rightmove, a property listings website, said the drop was in line with the average figures over the last six years.
London's month-on-month drop of 2.6 per cent to an average of £619,409 was faster than anywhere else.
The price of property marketed in the last four weeks dropped 1.2 per cent to £304,222 in August from £307,824 in July.
The number of days to sell increased the most in London and South East in the last two months.
Time taken to sell in London has increased by five days between May and July while South East and the South West were up by four days, and the East of England region was up by three.
Rightmove said 2016 is shaping up as a year of two halves.
The recent drop in house prices contrasts with increased activity in the first half of the year related to a stamp duty hike in April, which saw landlords rush to complete deals to avoid a higher levy on purchases of investment properties.
The surge boosted property transactions to 12 per cent higher compared to 2015.
"Many prospective buyers take a summer break from home-hunting and those who come to market at this quieter time of year tend to price more aggressively," Miles Shipside, Rightmove director and housing market analyst, said.
This summer is also affected by both Brexit uncertainty and the aftermath of the buy-to-let rush in March to beat the stamp duty deadline," he added.
The speed and strength of the market recovery will depend on the traditional autumn market rebound, according to Rightmove.
"Having waited for the referendum result, it now seems that some [buyers] are also waiting until the summer holidays are over before reviewing their course of action," Shipside said.
"By autumn we should get a clearer view of the strength of any post-referendum hangover, though that also depends on buyers' confidence to turn this interest into action," he added.
House price growth dropped to a three-year low in July 2016 as UK's vote to leave the EU continued to weigh on the market, according to another survey by the Royal Institution of Chartered Surveyors (Rics) out last week.
Rics also recorded the fastest decline in property sales since the financial crisis in 2008.
But the long term outlook was slightly more positive with 23 per cent more of those surveyed expecting house prices to rise rather than fall compared to a neutral level of zero in June.
"As we look towards the Autumn market we feel very confident with the underlying fundamentals. Applicant enquiries are strong and buyer motivation is strong given lending rates and general demand caused by under supply, however we of course note that political developments may cause ongoing disturbance to the normal negotiation process," Robert Scott-Lee, managing director of chancellors in Surrey, Bucks, Oxfordshire & Berkshire, said.
6 ways Britain leaving the EU will affect you

Show all 6
"Undoubtedly some have looked to take advantage of the uncertainty by renegotiating offers," he added.
Home ownership in the UK has fallen to its lowest level since 1986 as soaring property prices shut people out of the market.
Home ownership has fallen 7 per cent in England from a peak of 70.8 per cent in April 2003 to 63.8 per cent in February 2016.
Click here to download your free guide on Brexit ideas and action plans, from Independent Partner, Hargreaves Lansdown
Join our new commenting forum
Join thought-provoking conversations, follow other Independent readers and see their replies