Brexit recession 'could increase unemployment rate to equivalent of 500,000 lost jobs'
Credit Suisse published the warning in a gloomy note title 'Mayday! Mayday!'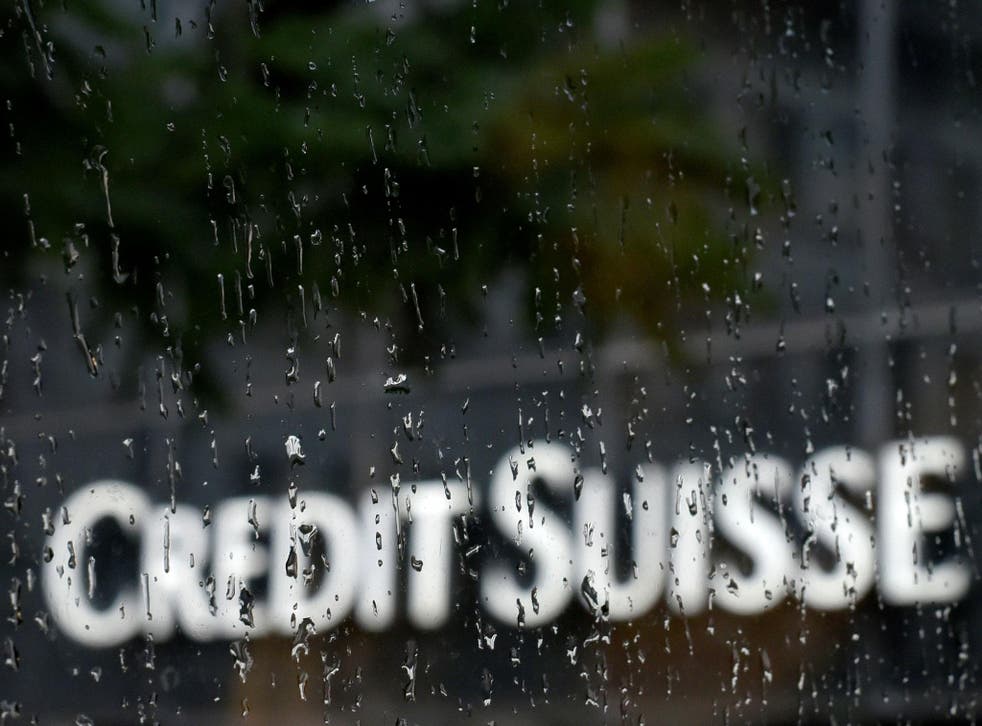 Britain's vote to leave the EU will plunge the country into a shallow recession in the second half of 2016, which could see the unemployment rate rise to 6.5 per cent, the equivalent of around 500,000 jobs.
In a gloomy analyst note titled "Mayday! Mayday!", Credit Suisse cut its GDP forecast to 1 per cent down from 1.8 in 2016. It also said the unemployment rate could rise from 5 per cent to 6.5 per cent.
"On the back of our forecast for GDP growth falling to 1.0 per cent in 2016 and -1.0 per cent in 2017, we can expect the unemployment rate to jump up to 6.5 per cent by the end of 2017," Credit Suisse analysts said.
"This expected rise in unemployment is likely to squeeze nominal household incomes as wage growth takes a hit. This may occur with a lag, as has been evident by the puzzling sticky response of wages to falls in unemployment in the UK over the past few years," they added.
The latest figures by the Office of National Statistic (ONS) showed the unemployment rate dropped to 5 per cent in the three months to April, the lowest reading since 2005.
This represent 1.67 million people out of 33.26 million people classed as available to work in the UK, according to the ONS. An increase from 5 per cent to 6.5 per cent would thus leave roughly 491,000 people currently in work out of a job, according to an estimate by Business Insider.
Sonali Punhani told the Independent that Credit Suisse was more comfortable giving a rate than the precise number of jobs that could be lost.
The rising unemployment combined with higher inflation and the resultant squeeze of household income will also hit the so far "robust" consumer sector, as Britons will be forced to tighten their belts, Credit Suisse predicts.
Ahead of last month's vote, the Treasury warned that a vote for the UK to leave the EU would lead to two quarters of negative growth – which would last for a year and leave the level of UK GDP 3.6 per cent lower in two years' time.
Unemployment would be 520,000 higher, wages 2.8 per cent lower and house prices 10 per cent down, the Treasury found.
Credit Suisse warning echoes those of BlackRock, the largest asset manager in the world with $4.6 trillion under management as of 2015.
BlackRock analysts on Tuesday said Britain will be plunged into a recession this year. They also predicted the country will be plagued with lower economic growth for another five years because of the shock decision for the UK to leave the EU.
6 ways Britain leaving the EU will affect you

Show all 6
Richard Turnill, chief investment strategist, on Tuesday said that firm's "base case" is recession, meaning at a minimum, it expects the UK GDP to fall for two successive quarters in a row.
The Bank of England's Monetary Policy Committee has decided to keep interest rates on hold, despite heightened market expectations that it would cut the cost of borrowing to a new historic low.
But the Bank has also heavily hinted that a rate cut will come in August to support a weakening economy.
Join our new commenting forum
Join thought-provoking conversations, follow other Independent readers and see their replies