Brexit: JPMorgan won't actually move many jobs out of UK after all, bank CEO Jamie Dimon says
Bank boss had said last year that as many as 4,000 of the bank's 16,000 jobs based in Britain may have to move
Andrew Macaskill
Wednesday 05 April 2017 13:05 Comments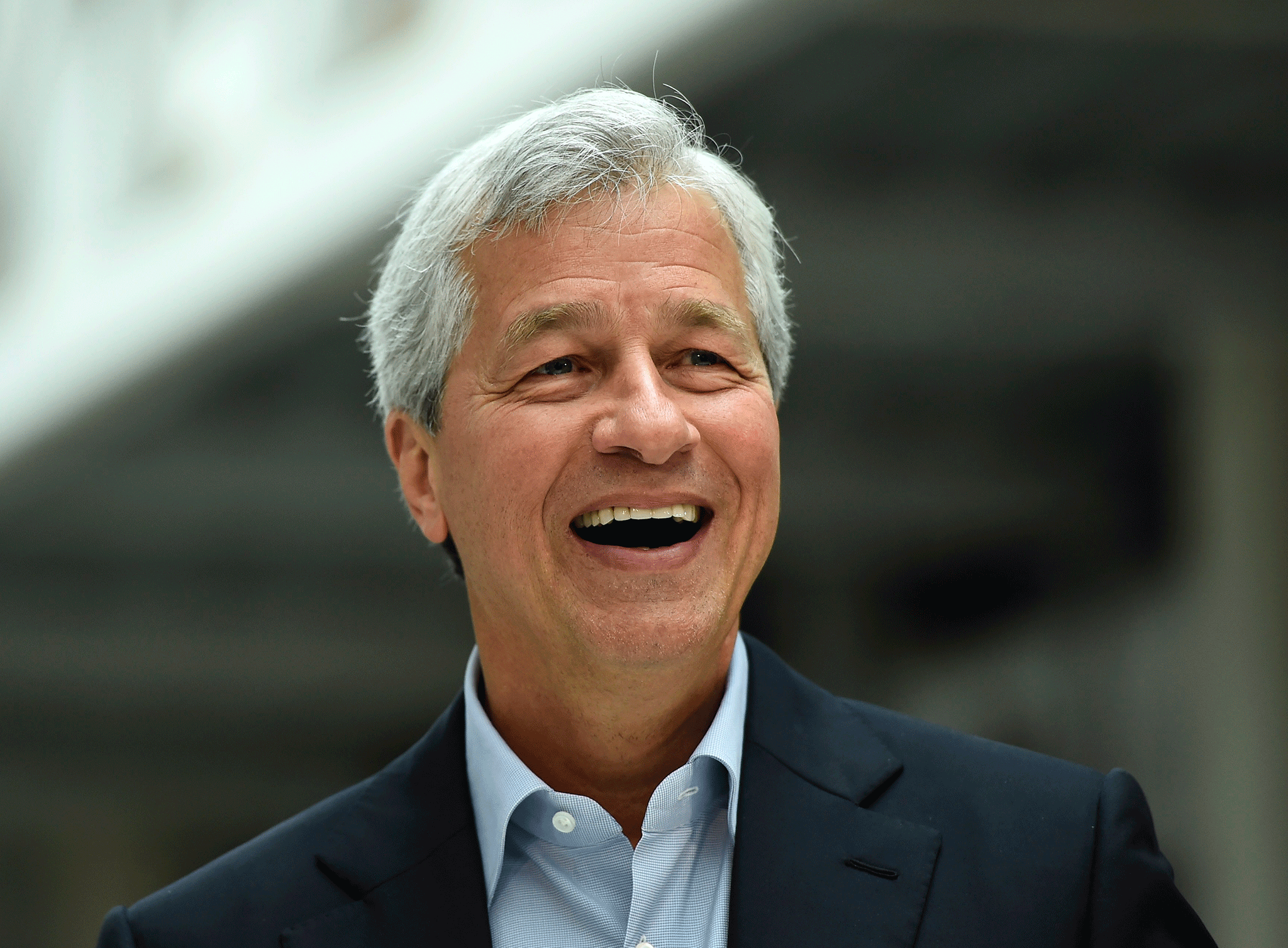 The head of US bank JPMorgan said on Tuesday the bank is not planning to move many jobs out of Britain in the next two years in a softening of tone on the likely impact from Brexit.
Jamie Dimon had said in a previous speech to employees in Bournemouth last year that as many as 4,000 of the bank's 16,000 jobs based in Britain may have to move.
Even though his stance appears to have moderated Mr Dimon said on Tuesday the bank is preparing for a hard Brexit in which Britain loses access to EU's single market, disrupting access to its main trading partner.
"This does not entail moving many people in the next two years," he said in a letter to the US bank's shareholders.
Dimon also said the likelihood that the EU could break up has increased, which he warned could have a "devastating" economic and political impact.
He said that he hoped that Britain's decision to leave the EU would have force the bloc to focus on "fixing its issues" such as immigration, bureaucracy and rigid labour rules.
"Our fear, however, is that it could instead result in political unrest that would force the EU to split apart," he said. "We will keep a close eye on the situation in Europe over the next several years."
Reuters
Register for free to continue reading
Registration is a free and easy way to support our truly independent journalism
By registering, you will also enjoy limited access to Premium articles, exclusive newsletters, commenting, and virtual events with our leading journalists
Already have an account? sign in
Join our new commenting forum
Join thought-provoking conversations, follow other Independent readers and see their replies