Brexit: Almost half of EU businesses already looking to cut ties with UK suppliers
When asked about the major challenges facing UK negotiators in the trade talks, 39 per cent said the UK has a weak negotiating position
Ben Chapman Comments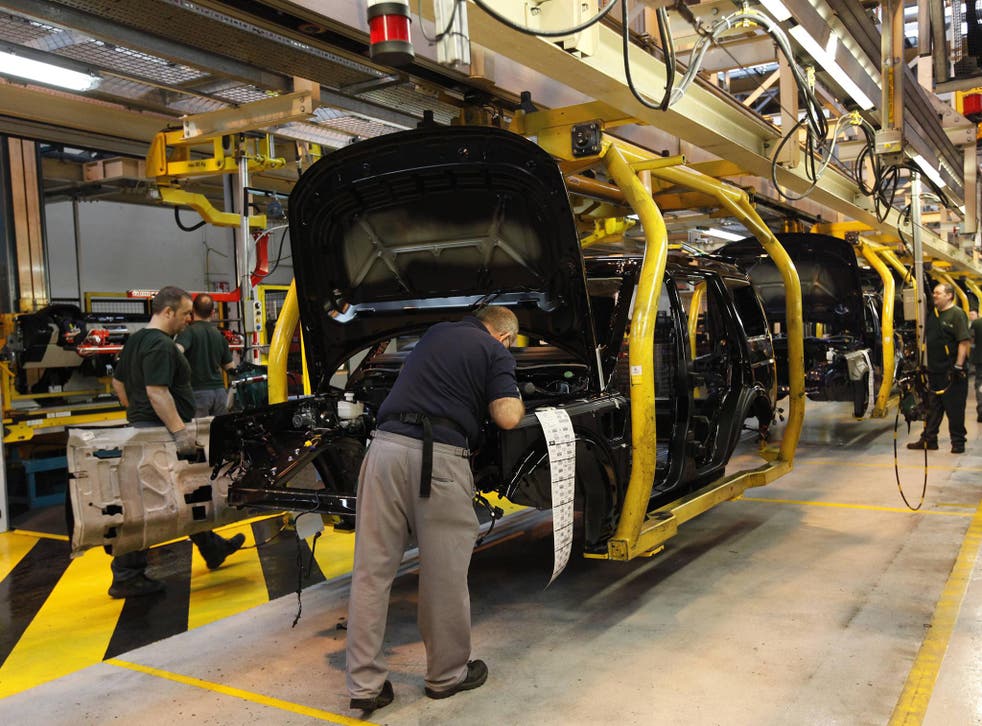 Almost half of EU businesses working with British suppliers are already looking to sever ties and find European replacements, new research shows.
A survey of more than 2,000 supply chain managers by the Chartered Institute of Procurement & Supply (CIPS) found 46 per cent of European managers working with UK suppliers are now seeking local suppliers because of Brexit. Just under a third (32 per cent) of UK businesses who work with suppliers on the Continent are actively looking for alternative suppliers based in the UK.
Almost two thirds of UK businesses said they have seen their supply chains become more expensive as a result of the weaker pound, with 29 per cent re-negotiating some contracts as a result.
Gerry Walsh, CIPS chief executive, said: "Diplomats either side of the table have barely decided on their negotiating principles and already supply chain managers are deep into their preparations for Brexit.
"Both European and British businesses will be ready to reroute their supply chains in 2019 if trade negotiations fail and are not wasting time to see what happens.
"Fluctuations in the exchange rate or the introductions of new tariffs can dramatically change where British companies do business. The separation of the UK from Europe is already well underway even before formal negotiations have begun."
In the long-term, European supply chain managers appear more confident about their ability to respond to any new tariffs by moving their supply chains within the single market.
Almost half (46 per cent) of European supply chain managers expect a greater proportion of their supply chain to be removed from the UK, with 28 per cent intending to bring back all or part of their supply chains to Europe.
While European and British supply chain managers agree that the number one priority for negotiations should be keeping tariffs and quotas to a minimum, the UK supply chain managers responsible for brokering international deals for their organisations believe negotiators face serious hurdles.
Business news: In pictures

Show all 13
When asked about the major challenges facing UK negotiators in the trade talks, 39 per cent said the UK has a weak negotiating position and 36 per cent believe there is a lack of time, but 33 per cent believe there is a dearth of supply chain expertise and knowledge in the UK to draw upon.
This pessimism is also apparent when it comes to managing the financial costs of Brexit. More than a third of UK supply chain managers plan to respond by pushing supplier costs lower, while 11 per cent admit that part of their operations may no longer be viable. Worldwide, 67 per cent of respondents felt that the uncertainty surrounding international trade agreements was making long-term plans difficult to confirm.
Mr Walsh added: "We have already seen high profile disputes between British retailers and their suppliers as a result of currency fluctuations. We now know that this pattern is being replicated across the UK and is likely to escalate."
Register for free to continue reading
Registration is a free and easy way to support our truly independent journalism
By registering, you will also enjoy limited access to Premium articles, exclusive newsletters, commenting, and virtual events with our leading journalists
Already have an account? sign in
Join our new commenting forum
Join thought-provoking conversations, follow other Independent readers and see their replies