Brexit represents chance to rethink food labelling and tackle Britain's obesity crisis, say councils
Only two-thirds of items on supermarket shelves currently carry nutritional information, which is fuelling unhealthy eating epidemic, Local Government Association argues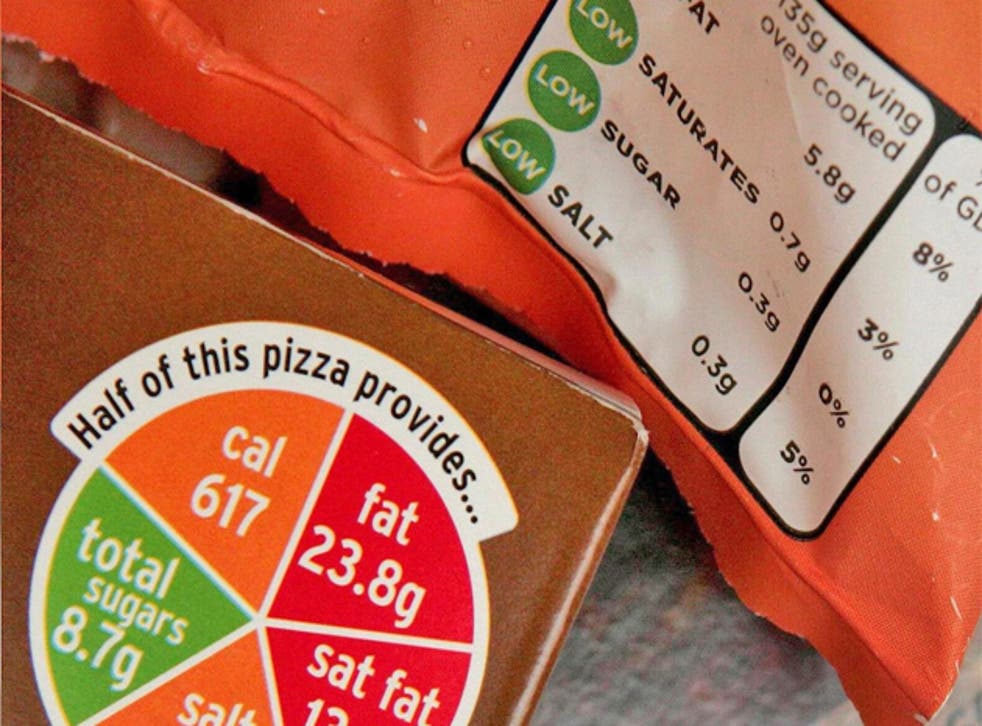 Brexit represents an opportunity for the UK to overhaul and standardise its approach to food labelling and make nutritional information mandatory across all products, local councils have said.
Currently, the EU is responsible for regulating product labelling, advising consumers on the fat, sugar and salt content of their purchases.
However, only two-thirds of food items on sale in the UK currently carry the traffic light warning system which the Department of Health introduced in 2013, according to the Local Government Association (LGA), which has ultimate responsibility for public wellbeing.
This erratic approach makes it difficult for shoppers to make informed choices about healthy eating, according to Izzi Secombe, chairwoman of the LGA's community wellbeing board.
"The traffic light food labelling system is clear, effective and popular with shoppers," she said.
"While many retailers and manufacturers have different methods of displaying nutritional content, this can be confusing. As a result, shoppers are unwittingly buying products which are laden with fat, salt and sugar."
Ms Secombe blamed the inconsistency for fuelling Britain's obesity crisis.
How Brexit affected Britain's favourite foods from Weetabix to Marmite

Show all 8
"Any post-Brexit review of EU food laws gives the Government the opportunity to introduce legislation to standardise food labelling.
"At a time when two thirds of adults and more than a fifth of four and five year olds are obese or overweight, helping people make more informed choices about what they eat will clearly also help tackle the obesity crisis we face as a nation."
Register for free to continue reading
Registration is a free and easy way to support our truly independent journalism
By registering, you will also enjoy limited access to Premium articles, exclusive newsletters, commenting, and virtual events with our leading journalists
Already have an account? sign in
Register for free to continue reading
Registration is a free and easy way to support our truly independent journalism
By registering, you will also enjoy limited access to Premium articles, exclusive newsletters, commenting, and virtual events with our leading journalists
Already have an account? sign in
Join our new commenting forum
Join thought-provoking conversations, follow other Independent readers and see their replies