Brexit: Over 5,500 restaurants at risk of closing down
Restaurants rely heavily on foreign food imports, particularly wine, which will cost more as the purchasing power of the pound tumbles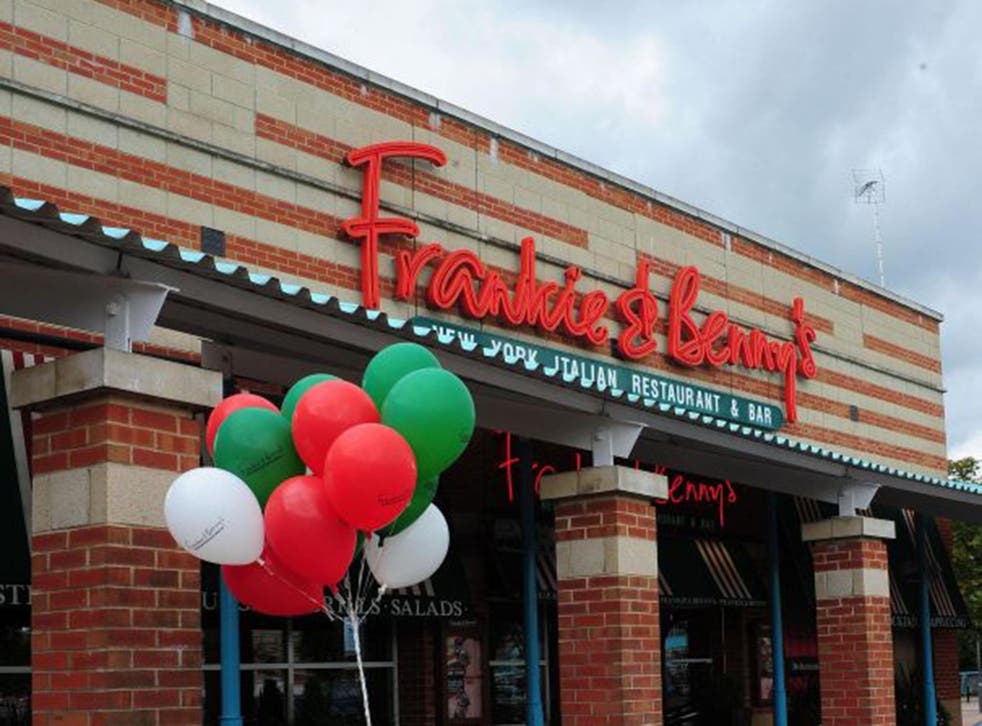 Thousands of UK restaurants could be at risk of going out of business as the sharp fall in the value of the pound since the Brexit vote raises costs for imported food and threatens to squeeze consumer spending.
Over 5,500 restaurants companies could go bust within the next three years, due to inflationary pressures and stagnating disposable incomes, according to a new research by accountancy firm Moore Stephens.
Almost half of British food, which includes both restaurants and households, is imported, according to government figures, with 29 per cent coming from the EU.
Restaurant companies have also seen the cost of labour increase. The government raised the National Minimum Wage to £7.20 from £6.70 earlier this year which has put added strain on restaurants already struggling to remain profitable.
Both small businesses and larger restaurant companies have been hit as a result.
The Restaurant Group has decided to close 33 restaurants across the UK, including 14 Frankie & Benny's branches and 11 Chiquito restaurants, after a "challenging trading period".
The company also has plans to close its flagship Garfunkels branch on the Strand.
What does the falling pound mean for you?
Mike Finch, restructuring partner at Moore Stephens, said: "It's been a tough year for many restaurants in the face of rising costs and fierce competition. It is unrealistic to expect UK restaurant groups to avoid the impact of the fall in the pound by substituting for UK produce – they are going to face a big hit. Restaurants have to make tough decisions as to how much they try to pass on to consumers; too much and they risk losing business, too little and they lose margin."
Mr Finch said that sterling's slump had hit both small medium size restaurants as they are less likely to negotiate long-term supply contracts. This also comes at a time when many consumers are careful with how much money they spend.
"There may be further challenges to come as the UK's trading agreements with Europe remain uncertain. Many in the restaurant industry would consider the idea of additional import tariffs on foodstuffs with horror."Mr Finch warned.
The pound has fallen by around 16 per cent against the US dollar since Britain voted to leave the European Union in June. This already means that any goods brought in from outside the UK will be more expensive.
The British Retail Consortium (BRC) warned that without reaching the right agreement with the EU by 2019, the UK could be forced to use World Trade Organisations (WTO) rules.
Brexit Concerns

Show all 26
Under WTO rules, tariffs on food and clothing could rise sharply, with meat increasing by 27 per cent and clothing and footwear up to 16 per cent. Meanwhile, Chilean wine could be 14 per cent more expensive for importers.
Dave Lewis, the chief executive of Tesco, last month, warned its international suppliers against using the plummeting pound as an excuse for illegitimate prices increases.
In October, Tesco took brands such as Marmite, Ben & Jerry's and PG Tips off its shelves after consumer goods giant Unilever raised their prices by 10 per cent to compensate for the weaker pound. The dispute was resolved after Unilever abandoned its plans.
Join our new commenting forum
Join thought-provoking conversations, follow other Independent readers and see their replies