Brexit: Deutsche Bank said to be switching from London to Frankfurt
Germany's largest lender would move most of the business reported in London to a so-called booking centre in Frankfurt under the plan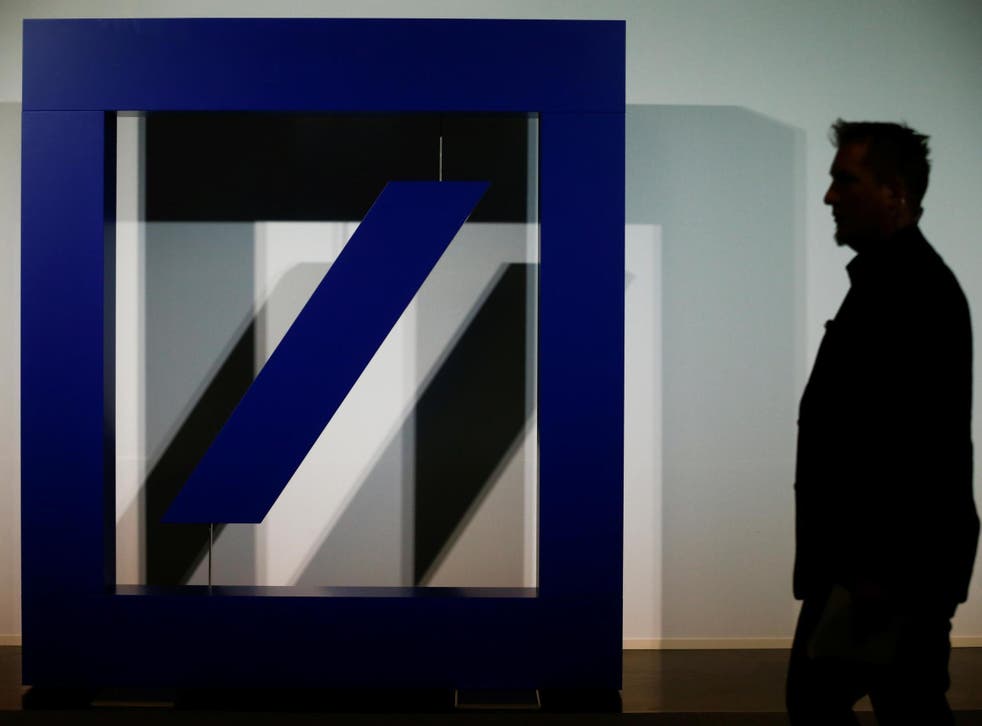 Deutsche Bank is preparing to move large parts of the trading and investment-banking assets it currently books in London to its hometown of Frankfurt in response to Britain's exit from the European Union, people familiar with the matter said.
Germany's largest lender would move most of the business reported in London to a so-called booking centre in Frankfurt under the plan, said the people, who requested anonymity because discussions are not public.
The jobs of several hundred traders and as many as 20,000 client accounts will likely be shifted as well, said another person. The strategy, which is still being finalised and would be reviewed if the Brexit scenario changes, will probably be implemented over the next 18 months, the people said.
A year after Britain's decision to exit the EU, the world's biggest banks are eyeing potential alternative locations for some of their London operations. The turmoil triggered by Brexit has dovetailed with Deutsche Bank chief executive officer John Cryan's desire to move the troubled lender closer to its base in Frankfurt, Germany's financial hub.
"It's another milestone in what we call the Brexodus," said Gildas Surry, who helps oversee about €1bn (£880,000) at Axiom Alternative Investments in London, including Deutsche Bank bonds and shares. "Every single continental European bank is working on plans to repatriate their trading and plumbing in their home cities."
UK Subsidiary
Deutsche Bank in March unveiled a new strategy that involves focusing the investment bank on corporate clients and highlighting the firm's German roots, including appointing two German deputies to Mr Cryan. One of them, Marcus Schenck, assumed his role as co-head of the investment bank on 1 July.
If Britain were to lose passporting rights granted to EU members, Deutsche Bank would probably have to turn its London branch, where it books most of its UK investment-banking business, into a subsidiary that would require capital, according to one person. The transition to a Frankfurt booking hub would be gradual and will require investments in infrastructure, technology and office space, another person said.
Christian Streckert, a spokesman for Deutsche Bank, declined to comment.
Frankfurt has emerged as a winner of the Brexit vote, with Standard Chartered, Nomura, Sumitomo Mitsui and Daiwa Securities picking the city as their EU hub in recent weeks. Citigroup, Goldman Sachs and Morgan Stanley are weighing a similar move.
The German city is home to the European Central Bank and BaFin, seen as one of the few EU regulators outside of London capable of handling the banks' complicated derivatives businesses. Berlin has also drawn interest from some banks and financial technology firms due to its access to cultural offerings and startup scene.
Deutsche Bank's plans for the Frankfurt booking centre are part of a two-year Brexit project that sees various team managers working to move accounts, processes, booking structures and legal entities to Frankfurt, one of the people said.
The German lender employs thousands of bankers and traders across London, one of the world's biggest financial hubs. The lender reported about €5bn of UK revenue in 2016, almost one-fifth of its total and more than any other location apart from Germany and the US, an annual report shows.
"They can move as many trading and investment assets to Frankfurt as they want," said Bill Blain, a strategist at Mint Partners in London. "But the gravitational centre of the European financial universe will remain in London for some time - whatever Brexit we get."
The bank recently unveiled a plan for new UK headquarters scheduled to be ready by 2023. At the time, the move was hailed as "a commitment to the City" by the other co-head of the investment bank, Garth Ritchie, who's also the bank's UK CEO. Deutsche Bank has suggested that as many as 4,000 jobs in the UK could be under consideration in a Brexit shake-up, depending on how the negotiations with the EU turn out. The lender had 8,575 employees in Britain at the end of 2016, according to the annual report.
"Frankfurt is a much cheaper location and this is a great excuse to move a part of the business and all of its support functions to Frankfurt," said Christopher Wheeler, a bank analyst with Atlantic Equities.
Bloomberg
Register for free to continue reading
Registration is a free and easy way to support our truly independent journalism
By registering, you will also enjoy limited access to Premium articles, exclusive newsletters, commenting, and virtual events with our leading journalists
Already have an account? sign in
Register for free to continue reading
Registration is a free and easy way to support our truly independent journalism
By registering, you will also enjoy limited access to Premium articles, exclusive newsletters, commenting, and virtual events with our leading journalists
Already have an account? sign in
Join our new commenting forum
Join thought-provoking conversations, follow other Independent readers and see their replies