Brexit: Goldman Sachs boss warns Theresa May to protect City or lose out to Paris and Frankfurt
Lloyd Blankfein 'talked tough' to the Prime Minister at a closed-doors meeting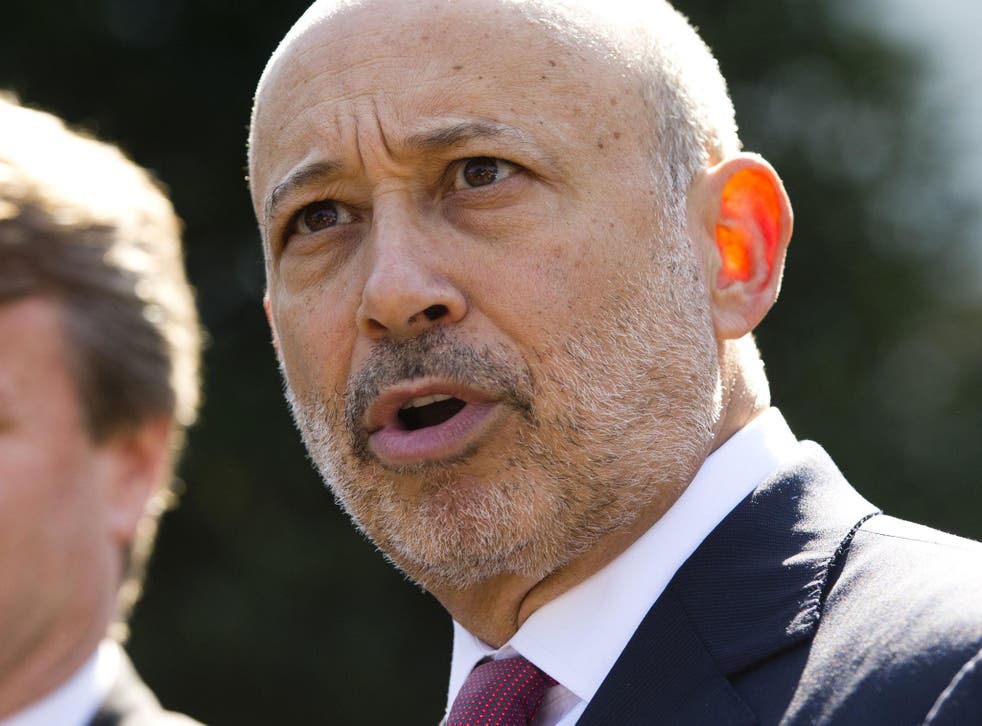 The boss of Goldman Sachs told Prime Minister Theresa May that a "hard Brexit" would help European cities such as Frankfurt and Paris compete for London's position as the continent's dominant financial centre.
Lloyd Blankfein "talked tough" and said there was "no reason why European financial centres can't set up as effective rivals", the Financial Times reported, citing sources briefed on a private meeting at the World Economic Forum in Davos in January.
Mr Blankfein reportedly expressed bemusement over how Ms May treats finance like any other industry, despite its outsized contribution to the UK economy and to tax revenues.
Goldman was one of the biggest donors to the Remain campaign in the run-up to the June 2016 referendum. It employs about 6,000 staff in the UK, its main European operation.
Speaking separately during the WEF, Mr Blankfein told Bloomberg Television that New York is "already a bit of a gainer" from Brexit, and that his firm has slowed down its planned policy of moving operations to London because of the vote.
"Operating our business to maximise our global potential -- we were trying to get as much into the UK as we could," Mr Blankfein said.
It's too early to say what businesses might move, he said. "I don't think we will need two years to make whatever adjustments we make, so we're watching."
The Prime Minister's meeting with Mr Blankfein and other senior bank bosses came just two days after her landmark speech confirming that the UK would leave the EU single market and suggesting that it would also leave the customs union.
Brexit Concerns

Show all 26
Several senior banking executives spoke openly in Davos about their plans to move thousands of jobs out of the UK to other European cities.
HSBC chief executive Stuart Gulliver said trading operations that generate about 20 per cent of revenue for its investment bank in London may move to Paris.
JP Morgan boss Jamie Dimon told Bloomberg it looked like more jobs than he'd hoped for would be affected, while the president of UBS' investment bank, Andrea Orcel, said he would "definitely have to move" jobs from London.
Join our new commenting forum
Join thought-provoking conversations, follow other Independent readers and see their replies