Brexit: Consumer confidence among Leave voters falls as remainers become more buoyant, reveals survey
Support for Brexit among Leave voters down from 74% in December to 63% days after Article 50 was triggered – and 10% of remain voters would now vote to exit the EU
Josie Clarke
Wednesday 12 April 2017 18:31 Comments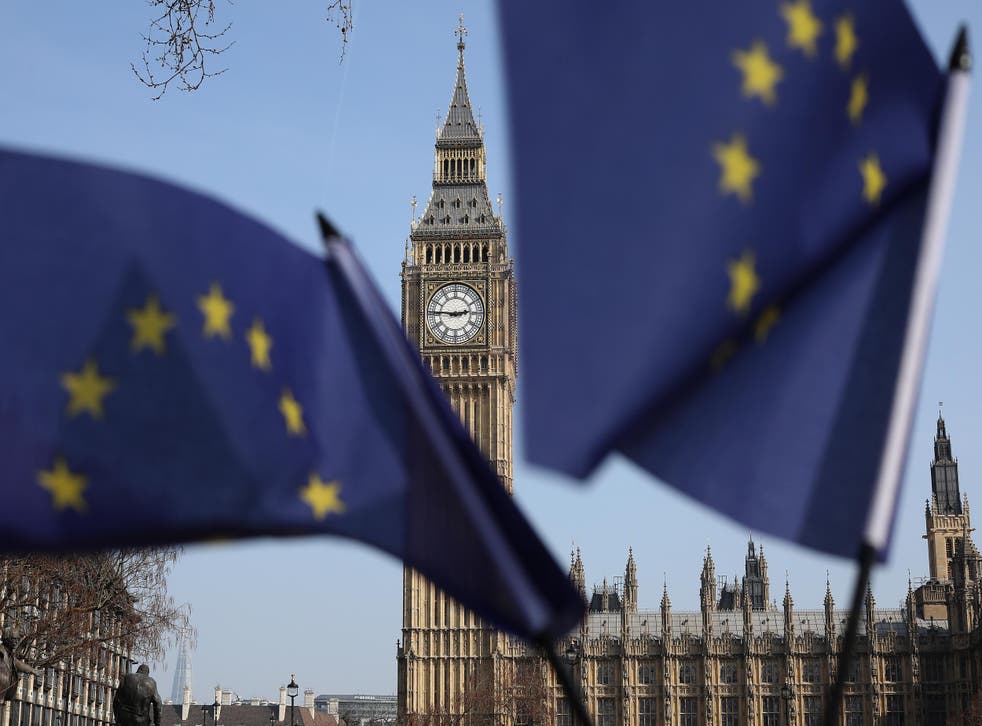 Consumer confidence among Brexit supporters has fallen, according to a survey taken immediately after Article 50 was triggered.
The latest Nielsen Survey of Consumer Confidence and Spending Intentions reveals overall stability at 102 but the confidence level among Leave voters fell from 109 in January to 106 earlier this month.
Confidence among Remain voters increased one point to 97 – a score over or under a baseline of 100 indicates degrees of optimism and pessimism respectively.
The survey also reveals that "strong support" for Brexit among Leave voters steadily declined, from 74 per cent in December to 68 per cent in January, and then to 63 per cent between 30 March and 3 April.
Nielsen also found 3 per cent of Leave voters now oppose Brexit but 10 per cent of those who originally supported Remain have now shifted their support to Leave.
Steve Smith, managing director of Nielsen UK and Ireland, said: "Overall, consumer confidence remains stable but we are seeing a wobble among Leave voters.
"Although immigration concerns have dropped, Leavers are starting to worry more about everyday matters, particularly rising utility bills and food prices."
The proportion of consumers who believe that now is a good time to buy items they want or need dropped 4 per cent to 49, after reaching a 10-year high in the second half of last year.
From a list of 18 main types of goods, consumers overall expect price rises in every single category, the survey found.
Brexit Concerns

Show all 26
Imported groceries are seen as the most likely to have price rises, followed by fuel prices, domestic groceries and transport.
Mr Smith said: "Inflation is creeping in and it could be as high as 3 per cent by July. Consumers believe this will translate to price rises across the board.
"However, overall consumer confidence remains stable and we know that brands and retailers are working closely together on solutions to minimise any price impact on shoppers."
Nielsen surveyed 500 UK consumers.
PA
Register for free to continue reading
Registration is a free and easy way to support our truly independent journalism
By registering, you will also enjoy limited access to Premium articles, exclusive newsletters, commenting, and virtual events with our leading journalists
Already have an account? sign in
Join our new commenting forum
Join thought-provoking conversations, follow other Independent readers and see their replies