Brexit supporters hit with record £935bn pension deficit because of the EU referendum
Support for Brexit reached 60% among those aged 65 and over
Zlata Rodionova
Tuesday 26 July 2016 12:23 Comments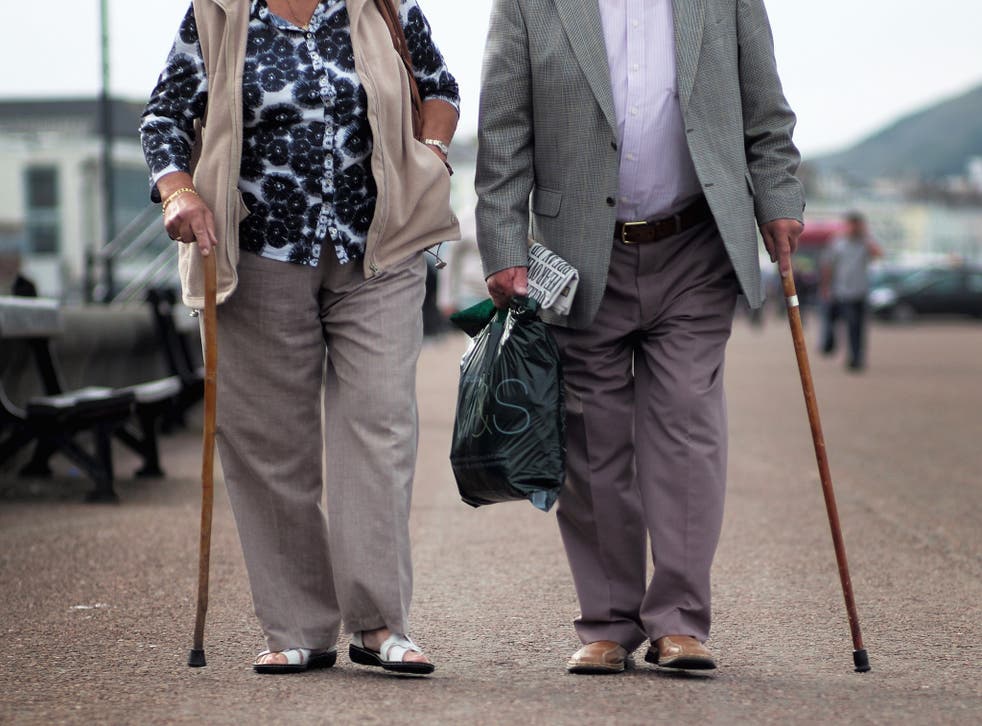 The UK pension deficit hit a record level of £935 billion following UK's vote to leave the EU, likely hitting pro-Brexit voters the hardest.
Support for the UK to leave the EU bloc grew with each age category, peaking at 60 per cent among those aged 65 and over, according to a survey of 12,356 referendum voters by Lord Ashcroft.
Ironically, the same voters are reliant on defined benefit pension to deliver their retirement income.
But UK's pension deficit rose from £830 billion to £900 billion overnight following the EU referendum.
The vote then pushed the gap further to £935 billion as of July 1, according to Hymans Robertson, an independent pension's consultancy, making it responsible for £115 billion of debt.
Gilt yields, the assets used to help value the cost of future payments, tumbled in the aftermath of the June 23 referendum, as investors bolted in favour of assets with a reputation for safety, putting more pressure on the pension industry.
Record lows in gilt yields in turn pushed the liabilities of UK pension schemes up to an all-time high £2.3 trillion on July 1.
"The gyrations in UK pension deficits are eye-watering. But one of the biggest factors that will determine whether or not pensions are paid to scheme members in full will be the health of the sponsoring company post Brexit," Patrick Bloomfield, partner at Hymans Robertson, said.
6 ways Britain leaving the EU will affect you

Show all 6
Ros Altman, the former pensions minister, warned pensions could be under threat from the economic turmoil following UK's vote to leave the EU.
"Good pensions depend on a good economy. Markets don't like uncertainty, and we are clearly in unchartered territory," Altmann said at an event in London.
"I hope we will get the political turmoil settled soon and do what we really need to be doing -which is making good policy for everyone in the country - who hopefully one day will be a pensioner if they aren't one already," she added.
As British businesses struggle to plan for an uncertain future in the aftermath of Britain's decision to leave the EU, a worsening funding gap can reduce their scope to borrow money, curb their ability to invest and act as barrier to mergers and acquisitions.
High profile companies Tata Steel and BHS already showed evidence of the impact of pension deficits on investments and deal making this year.
The British Steel pension scheme, backed by Tata, has an estimated deficit of £700 million which has complicated the quest to find a new owner for Tata's factories.
BHS's pensions scheme had a £571 million hole when it collapsed. The risk of taking on the pensions burden is thought to be one of the reasons behind BHS's failure to find backers or buyers for the business as a whole.
Register for free to continue reading
Registration is a free and easy way to support our truly independent journalism
By registering, you will also enjoy limited access to Premium articles, exclusive newsletters, commenting, and virtual events with our leading journalists
Already have an account? sign in
Join our new commenting forum
Join thought-provoking conversations, follow other Independent readers and see their replies