Brexit: UK faces 'cliff edge of uncertainty' after EU departure unless Government secures transitional deal
It will be impossible to agree full trade deal within the two-years available between triggering Article 50 and leaving the trading bloc, Institute of Directors says
Ben Chapman
Tuesday 21 February 2017 16:13 Comments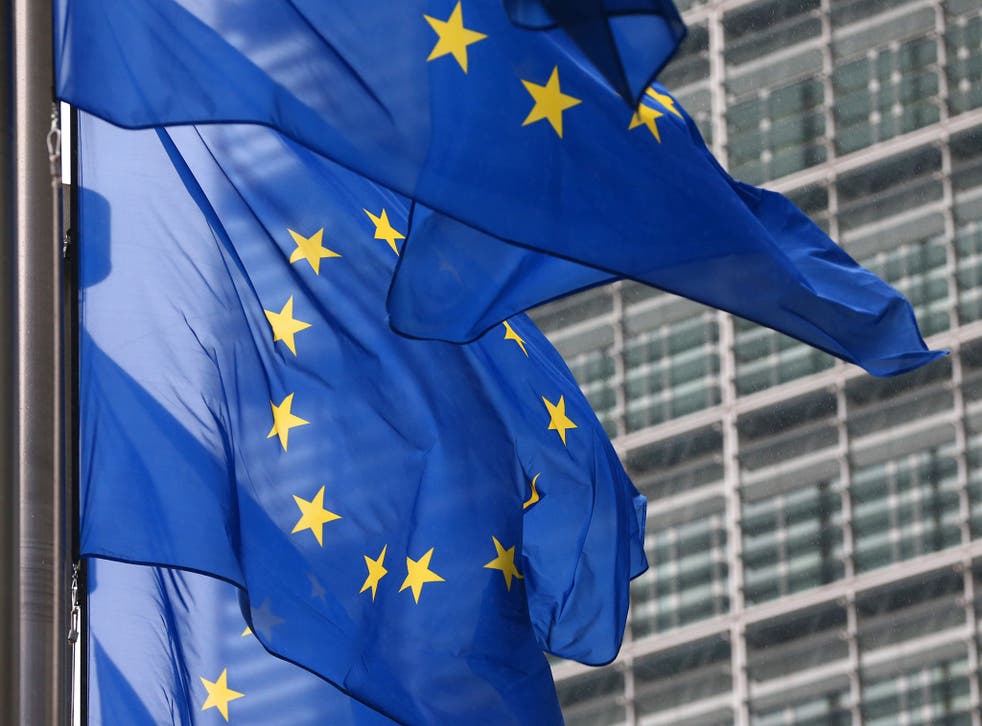 The UK is nearing a "cliff edge of uncertainty" that will lead to job losses and lower investment unless the Government ensures a transitional arrangement after leaving the EU, businesses have warned.
The Institute of Directors said on Wednesday that it was impossible to agree a full trade deal within the two-year timeframe available between triggering Article 50 and formally leaving the trading bloc.
The IoD said it had told its members to prepare for a worst-case scenario in which no agreement is reached and businesses face steep tariff increases under World Trade Organisation rules. In a January speech outlining her Brexit plans Prime Minister Theresa May said no deal would be better than a bad deal for Britain.
The business group also demanded an immediate guarantee that three million EU citizens living in the UK be allowed to stay after Brexit, something which has been left in doubt after MPs rejected an amendment unilaterally guaranteeing this right in the Commons earlier this month.
Around 40 per cent of IoD members employ EU nationals and companies are already facing a skills shortage that is likely to be exacerbated by stringent immigration controls, the IoD said.
The business group urged a the Government to provide a "smooth and orderly" transition and asked a commitment to definitively rule out a second referendum on EU membership in the next Parliament.
IoD director general Stephen Martin said: "British businesses want to make Brexit work, and are keen to explore trade opportunities with the rest of the world that arise once we leave the EU.
"But the first priority must be ensuring the exit process is as smooth as possible. That means avoiding a vacuum between the withdrawal agreement being settled and a new trade deal with the EU coming into effect."
Echoing the IoD's concerns, the EEF, which represents Britain's manufacturers, called for a transition period of at least five years to ease uncertainty.
Dame Judith Hackitt, who chairs the group, will tell its annual dinner in London on Wednesday night that walking away with no deal "is not an option that business can accept".
"We simply have to avoid the UK departing in haste if we want to avoid spending the next 30 years repenting", she will say, according to prepared remarks.
"What we must have is a deal that ensures our economy continues to thrive and is not sacrificed on the altar of satisfying assumed expectations in a referendum vote.
Brexit Concerns

Show all 26
"That means a settlement that allows us to continue investing and creating the high-value jobs our economy will need in the future."
On Tuesday, EU chief executive Jean-Claude Juncker told the Belgian parliament that Britain would need years to negotiate a free trade deal with the EU, with the initial two-year period mainly taken up with agreeing the technicalities of leaving.
Mr Juncker also said the UK would face a "very hefty" bill when it leaves the single market.
"The British should know this, they know this already, that it will not be at a discount or at zero cost. The British must respect commitments they were involved in making. So the bill will be, to put it a bit crudely, very hefty."
Register for free to continue reading
Registration is a free and easy way to support our truly independent journalism
By registering, you will also enjoy limited access to Premium articles, exclusive newsletters, commenting, and virtual events with our leading journalists
Already have an account? sign in
Join our new commenting forum
Join thought-provoking conversations, follow other Independent readers and see their replies