Brexit: UK has 'vast amount' of work to do to ensure planes aren't grounded after EU departure
Aerospace manufacturing in the UK would also be hit hard by a no-deal Brexit, leading industry figures told MPs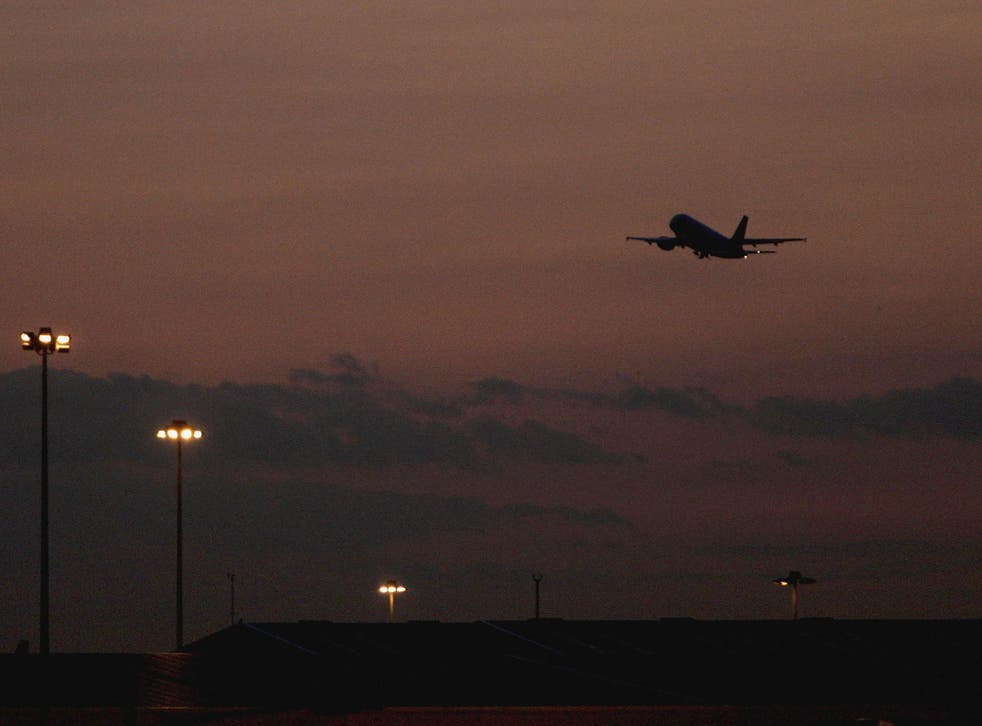 There is a "vast amount" of work to be done to ensure that planes can continue to fly in and out of the UK after Brexit in March 2019, MPs were told on Tuesday.
"The truth is there are currently no agreements in place outside the EU that would allow aircraft to operate out of UK aerospace," Simon Henley, president-elect of the Royal Aeronautical Society said.
Mr Henley told the Business, Energy and Industrial Strategy Committee that walking away at this stage without any further consultation would have a "very, very severe impact" on UK aviation.
"There is a vast amount of work to be done to resurrect dormant bilateral agreements or renegotiate agreements to allow transit between the EU and the UK and UK and other nations," he said.
The UK needs make progress on those negotiations "pretty quickly", he warned, adding that planes cannot fly on the basis of assumptions that it's in the best interests of both the departure and the destination country to fly.
"You need to have an agreement negotiated and signed, because that's what safety actually is; detailed, in place and legally binding," Mr Henley said.
The UK's aerospace manufacturers would also be hit hard by a no-deal Brexit, other leading industry figures told the committee.
Paul Everitt, chief executive of ADS Group, which represents companies in the sector, said leaving without a deal would be "chaotic and unhelpful".
"We wouldn't know if lorries could travel on EU roads. We wouldn't even know if we could get our product out of the UK or indeed the cost of doing so," he said.
MPs were told that firm reassurances that transitional arrangements will be in place are needed now in order to avoid long-term damage to the industry.
Planes and plane parts are currently certified by the European Aviation Safety Agency.
Mr Henley said American regulators have said a decision on which body will check parts for safety must be made by January or they will have to assume that no deal will be reached.
"If we don't have a regulatory regime that's recognised globally we can't sell our products," Mr Everitt said.
"He said the organisation's "fallback position is [that] we would use a European agency to certify the safety of our products and we'd be paying for the privilege… We'd be like a school in special measures."
"That's not a long-term solution because the cost associated with that are many, many times what our current cost base would be."
Also speaking to the committee, Airbus UK senior vice president Katherine Bennett said Brexit put an "extra burden" on her company, which employs 7,000 people at its Wales factory, among other staff in the country.
Plane manufacturers will not face additional tariffs if they have to trade under World Trade Organisation rules but they will face potentially damaging non-tariff barriers such as additional paperwork and checks at ports.
Parts made at Airbus' Wales plant are built on a just-in-time basis and have a two-hour turnaround, requiring several movements across the Channel every day, Ms Bennett said. "We really don't need any customs paperwork getting in the way." While Airbus is a big company and would ultimately cope with the extra burden she said she was worried about the effect it would have on smaller firms which Airbus relies upon.
She also said she was trying to defend the UK's strengths in high-value components such as wings, which are known as the "crown jewels of aerospace".
"Other countries would dearly love to design and build wings," Ms Bennett said. "They are knocking at the door because of the position that we are in in this country."
Register for free to continue reading
Registration is a free and easy way to support our truly independent journalism
By registering, you will also enjoy limited access to Premium articles, exclusive newsletters, commenting, and virtual events with our leading journalists
Already have an account? sign in
Register for free to continue reading
Registration is a free and easy way to support our truly independent journalism
By registering, you will also enjoy limited access to Premium articles, exclusive newsletters, commenting, and virtual events with our leading journalists
Already have an account? sign in
Join our new commenting forum
Join thought-provoking conversations, follow other Independent readers and see their replies