Brexit: UK car industry faces 'death by a thousand cuts', industry leader warns
British car exporters could face tariffs of up to 10 per cent if Britain failed to conclude a free trade deal with the rest of the EU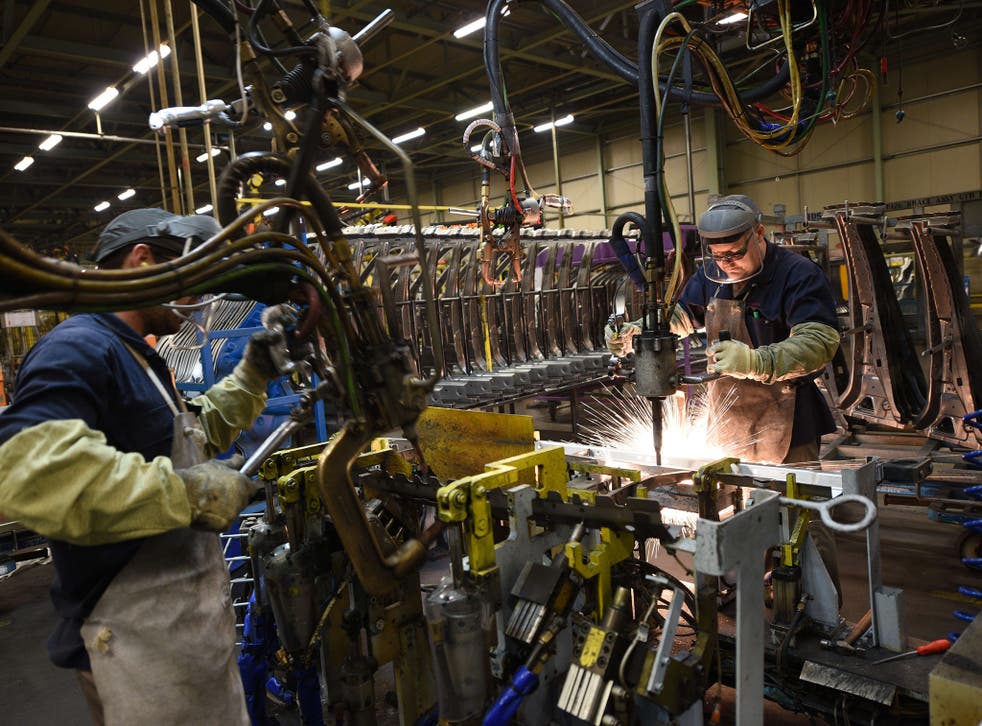 The British car industry could "face death by a thousand cuts" if foreign carmakers chose to take their investment elsewhere in the EU, an industry leader has warned.
Mike Hawes, chief executive of the Society of Motor Manufacturers & Traders (SMMT), said the UK car manufacturing industry could find itself in a spiral of decline should companies overlook the UK and invest in other countries instead.
His comments came after the Japanese carmaker Nissan announced it will build its next Qashqai SUV in Sunderland in one of the first major investment decisions in the car industry since the UK voted to leave the EU.
Hawes said the decision was encouraging but he emphasised that the threat to the industry remained.
He told a House of Lords committee : "If a decision was taken that [a company is] not going to build model X in that particular plant, or potentially it was going to be split between two sites, then production capacity will go down."
"Your competitiveness may be affected, and then the next decision is taken, so it would be more like death by a thousand cuts rather than just shutting the gates overnight."
If Britain failed to conclude a free trade deal with the rest of the EU and was forced to fall back on basic World Trade Organisation rules, British car exporters could face tariffs of up to 10 per cent.
The Business Secretary Greg Clark, on Sunday said, that the Government had told the Nissan it would seek a tariff-free deal with the European Union for the car sector in Britain.
John McDonnell, the shadow Chancellor, has previously demanded the Government extend assurances provided to Nissan to the entire manufacturing sector.
His comments were later supported by Andy Palmer, the chief executive of Aston Martin. He said carmakers that have factories in the UK, including Honda Ford and Toyota, should benefit from the same deal as Nissan after the UK leaves the EU.
As the SMMT has pointed out previously, the auto industry is important for the UK economy. The sector supports 800,000 jobs across the UK and contributes £15.5bn annually to the economy.
Kenichi Ohmae, one of Japan's top business strategists, said Nissan's decision to build new cars in Britain will not be enough to persuade other businesses to remain in the country following the Brexit vote.
He predicted investment in Britain will decline in the wake of the referendum result and said he is advising companies to hold fire on similar decisions.
Brexit Concerns

Show all 26
UK car sales increase by 1.4 per cent in October, according to official industry figures released on Friday.
A total of 180,168 new cars were registered in the UK last month, taking the total in the first 10 months of the year to 2.3 million or 2.5 per cent higher than at the same point in 2015.
Hawes said: "September's number plate change is always a hard act to follow so the market's growth in October, albeit moderate, is welcome news."
"Low interest rates, affordable finance packages and a range of exciting new models helped attract buyers into showrooms and we now look to government to ensure consumer and business confidence remains buoyant."
Join our new commenting forum
Join thought-provoking conversations, follow other Independent readers and see their replies