Nissan demands Brexit compensation deal before making UK investment
The plant in Sunderland produces about a third of the UK's car output and is heavily dependent on exports to the single market
Zlata Rodionova
Friday 30 September 2016 12:20 Comments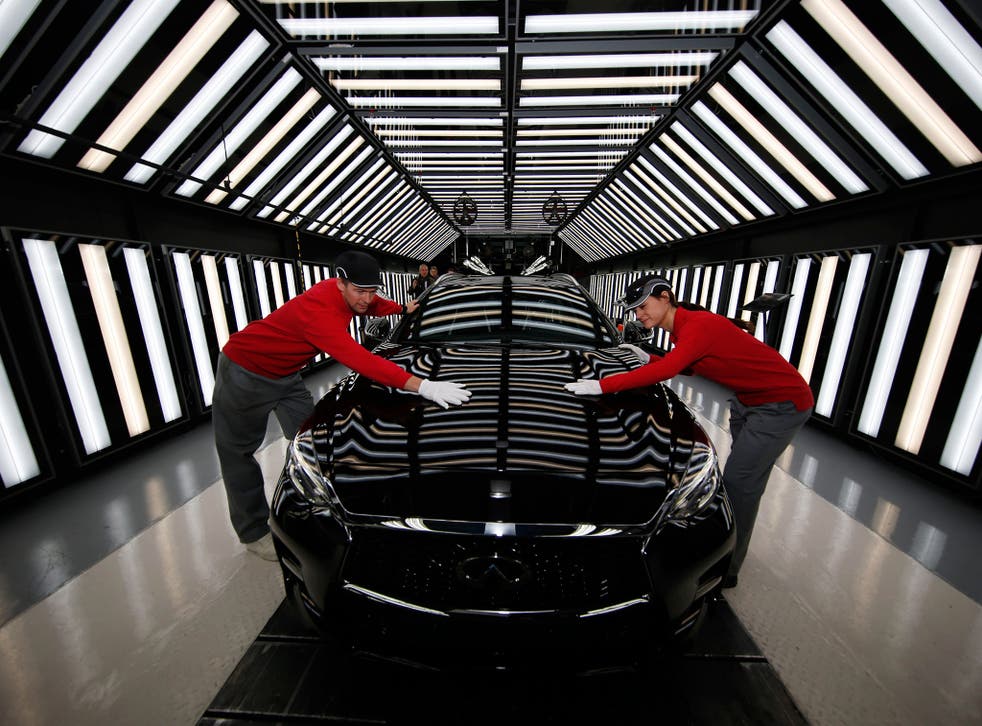 Japanese car giant Nissan has threatened to scrap a potential new investment in the UK's biggest car plant, in Sunderland, unless the British Government pledges to reimburse firms for the hit it could take from the UK's vote to leave the EU.
Carlos Ghosn, the chief executive of Nissan, said UK car makers should get compensation for any tariffs that may be imposed after Brexit.
The plant in Sunderland, which produces about a third of the UK's car output, is heavily dependent on exports to the single market.
Ghosn said: "If I need to make an investment in the next few months and I can't wait until the end of Brexit, then I have to make a deal with the UK Government.
"If there are tax barriers being established on cars, you have to have a commitment for carmakers who export to Europe that there is some kind of compensation."
The site in Sunderland is Nissan's biggest factory in Europe. It employs almost 7,000 people and supports a further 20,000 in the local supply chain.
What experts have said about Brexit

Show all 11
The Society of Motor Manufacturers and Traders SMMT) backed his warning, saying that Theresa May's Government should step in to maintain the competitiveness of the sector.
Mike Hawes, SMMT's chief executive, said: "The Government must do all it can to maintain the competitiveness of the UK automotive sector, which has been hugely successful in boosting exports, creating jobs and generating economic growth in recent years."

UK car exports
Ghosn's comments came only two days after Hanno Kirner, executive director at Jaguar Land Rover, said that post-Brexit trade barriers imposed on the UK car industry would "frankly be disastrous" if the right deal is not reached.
If Britain failed to conclude a free trade deal with the rest of the EU and was forced to fall back on basic World Trade Organisation rules, British car exporters could face tariffs of up to 10 per cent.
Some 57 per cent of the 1.6 million cars made in Britain are purchased by buyers in the rest of the EU. The next largest market is the US (12 per cent), followed by China (7 per cent).
Register for free to continue reading
Registration is a free and easy way to support our truly independent journalism
By registering, you will also enjoy limited access to Premium articles, exclusive newsletters, commenting, and virtual events with our leading journalists
Already have an account? sign in
Join our new commenting forum
Join thought-provoking conversations, follow other Independent readers and see their replies