Brexit: How it affected the UK's favourite foods, from Weetabix and Freddos to Marmite and Mr Kipling
Food manufacturers have been squeezed by the falling pound since June's referendum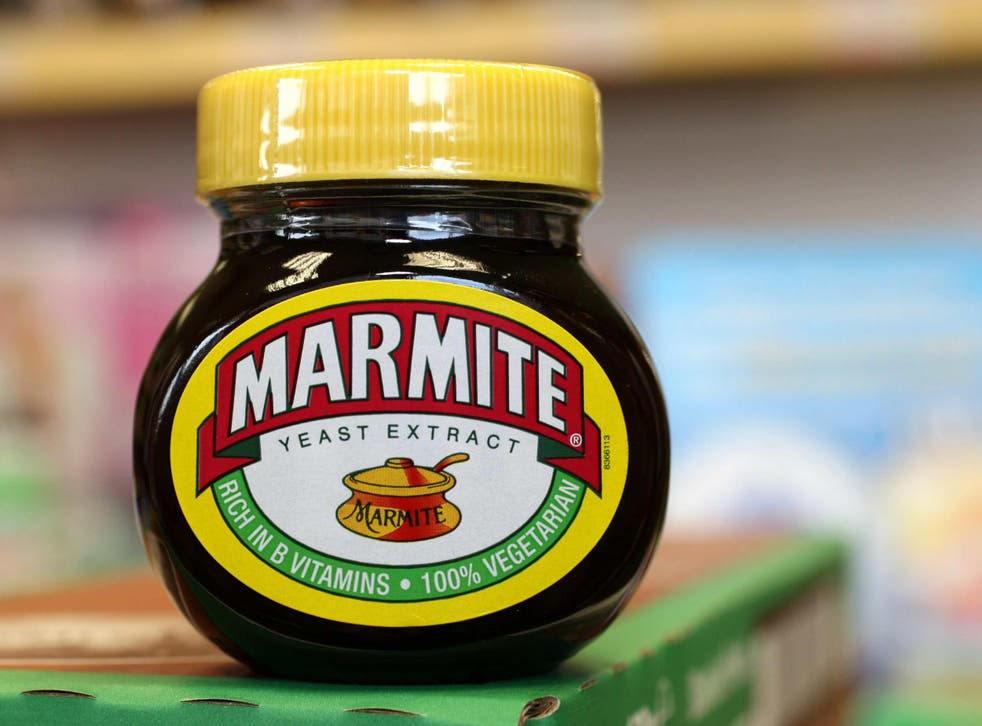 Weetabix has warned it might become the latest consumer brand to raise prices this year as a result of the slump in the value of sterling since the UK voted to leave the EU.
Like other food makers, the cereal manufacturer has been squeezed by the falling pound since June's referendum.
The pound has fallen by about 18 per cent against the dollar and 12 per cent against the euro since the vote, which has raised the cost of imported goods or globally traded commodities, which are priced in US dollars.
Here's a reminder of all the items which have already or may still become more expensive this year:
Weetabix
Chief executive of Weetabix Giles Turrell has warned that the price of one of the nation's favourite breakfast cereals might rise in 2017, on account of the slumping pound.
Speaking to the BBC earlier this week, Mr Turrell, said prices are likely to go up this year by low-single digits in percentage terms.
Nescafé
Nestlé has said that Nescafé will be the first coffee brand to suffer a price increase due to the combined pressure of the weaker pound and weather conditions affecting harvests in several countries.
The cost of a 100g jar of Nescafé Original at Sainsbury's has gone up 40p from £2.75 to £3.15 – a 14 per cent rise—since the Brexit vote.
A Nestle spokesman said: "We constantly review those costs and we will continue to manage all of these factors with a view to making cost price increases only when absolutely –necessary. Retail pricing is at the sole discretion of the retailer."
Freddos
Mondelez international is expected to raise the prices on Cadbury's Freddo bars this year, according to some media reports.
When contacted by The Independent this month, a Mondelez spokesperson declined to discuss specific brands but confirmed that there would be "selective" price increases across its range despite the American multi-national confectionery giant reporting profits of $548m (£450m) in its last three-month financial period.
Mondelez, which bought Cadbury in 2010, said rising commodity costs combined with the slump in the value of the pound had made its products more expensive to make.
Mr Kipling
Premier Foods, the maker of Mr Kipling and Bisto gravy, said that it was considering price rises on a case-by-case basis as a last resort.
"On average we are considering rises around the mid-single digit mark," a spokesperson said, adding that the company was talking to individual retail customers about particular categories and brands of products.
Birds Eye and Walkers
Walkers and Birds Eye announced in November that they might raise prices.
Walkers, owned by US giant PepsiCo, said "the weakened value of the pound" is affecting the import cost of some of its materials.
A Walkers spokesman told the Press Association that a 32g standard bag was set to increase from 50p to 55p, and the larger grab bag from 75p to 80p.
Birds Eye, owned by New-York-listed Nomad Foods, said prices might go up by up to 12 per cent as it said many of its raw materials were priced in dollars.
Marmite
Tesco removed Marmite and other Unilever household brand from its website last October, after the manufacturer tried to raise its prices by about 10 per cent owing to sterling's slump.
Tesco and Unilever resolved their argument, but the price of Marmite has increased in UK supermarkets with the grocer reporting a 250g jar of Marmite will now cost Morrisons' customers £2.64 - an increase of 12.5 per cent.
Earlier this month, Paul Polman, chief executive of Unilever, defended the decision to raise prices given how much the pound has fallen.
The products shrinking in size…
Instead of increasing prices other companies have been quietly shrinking the size of their products, a process that has become known as 'shrinkflation', where prices remain the same as portion sizes get smaller.
Toblerone
Toblerone came under fire in November after it increased the space between the distinctive triangles of its bars.
Mondelez International, the company which makes the product, said the change was made due to price rises in recent months.
Maltesers
Maltesers, billed as the "lighter way to enjoy chocolate", have also shrunk in size. Mars, which owns the brand, has reduced its pouch weight by 15 per cent.
Mars said rising costs mean it had to make the unenviable decision between increasing its prices or reducing the weight of its Malteser packs.
"Like all chocolate manufacturers, we have seen the cost of raw materials rise and, while we try to absorb these pressures as much as possible, sometimes we have to make the difficult decision to reduce the size of some of our products so our consumers can continue to enjoy an affordable treat," the company said in a statement.
Join our new commenting forum
Join thought-provoking conversations, follow other Independent readers and see their replies