Brexit latest: UK employment market 'skating on thin ice', says national employers survey
The survey asked around 2,100 UK employers whether they plan to hire more workers or reduce the size of their workforce in the last three months of this year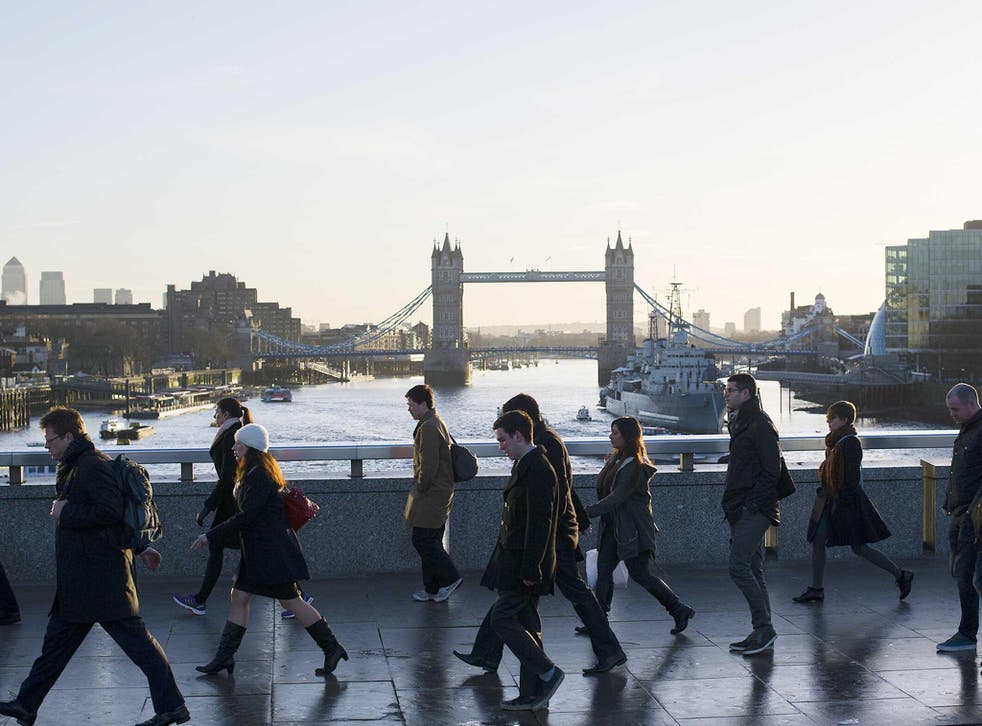 British employers are less optimistic about adding jobs following the UK's vote to leave the EU, a survey has found.
The recruitment agency Manpower said the EU referendum result has failed to dampen companies' immediate recruitment plans but jobs could become scarce in the future as the UK job market is "skating on ice".
Employers in six out of nine sectors, including construction, financial services and utilities, have reported a fall in job optimism, according to a survey of 2,102 bosses.
The survey, conducted in the weeks following the EU referendum, asked whether companies plan to hire additional workers or cut the size of their workforce in the next three months.
Mark Cahill, managing director at ManpowerGroup UK, said the future of freedom of movement across the EU is of particular concern.
"After the initial shock of Brexit, we're entering a new phase of prolonged economic uncertainty. As UK businesses are reliant on European talent to help fill the skills gap, we urge the government to prioritise maintaining the free movement of people across the EU during its negotiations," he said.
"Many finance operations in the City of London depend on the EU 'banking passport' and the fall in hiring intentions could reflect pessimism over the future of this agreement. We've already seen London's competitors like Paris and Frankfurt making overtures to the City's big finance firms," he added.
The UK claimant count unexpectedly declined in July, according to ONS figures, suggesting the British labour market held up reasonably well in the wake of the Brexit vote.
But economists warned the data may not reflect the full extent of any post-Brexit fall in hiring.
"July's data were never likely to show a sharp deterioration, because the data were collated just three weeks after the vote and employment laws prevent firms from making workers immediately redundant" said Samuel Tombs of Pantheon.
Manpower's survey follows a similar report by HR body CIPD and employment agency Adecco which found that the percentage of employers expecting to increase staff levels over the next three months dropped from 40 per cent before the Brexit vote to 36 per cent in July.
6 ways Britain leaving the EU will affect you

Show all 6
"While many businesses are treating the immediate post-Brexit period as 'business as usual', and hiring intentions overall still remain positive, there are signs that some organisations, particularly in the private sector, are preparing to batten down the hatches," said Ian Brinkley, CIPD acting chief economist.
Companies ranging from British Airways owner International Consolidated Airlines Group to real-estate broker Foxtons Group have issued profit warnings since the referendum.
On Monday, the British Chambers of Commerce (BCC) has slashed its forecast for economic growth amid predictions the UK faces a "sharp slowdown" following Brexit.
The BCC warned mounting political and economic uncertainty is likely to hit investment at the same time as consumer spending being "stifled", combining "to put a brake on investment".
Register for free to continue reading
Registration is a free and easy way to support our truly independent journalism
By registering, you will also enjoy limited access to Premium articles, exclusive newsletters, commenting, and virtual events with our leading journalists
Already have an account? sign in
Register for free to continue reading
Registration is a free and easy way to support our truly independent journalism
By registering, you will also enjoy limited access to Premium articles, exclusive newsletters, commenting, and virtual events with our leading journalists
Already have an account? sign in
Join our new commenting forum
Join thought-provoking conversations, follow other Independent readers and see their replies