Brexit: UK growth forecast slashed by leading think tank
Niesr now expects the UK economy to grow by 1.6 per cent this year and 1.7 per cent next year, down from its August projection of 1.7 per cent in 2017 and of 1.9 per cent in 2018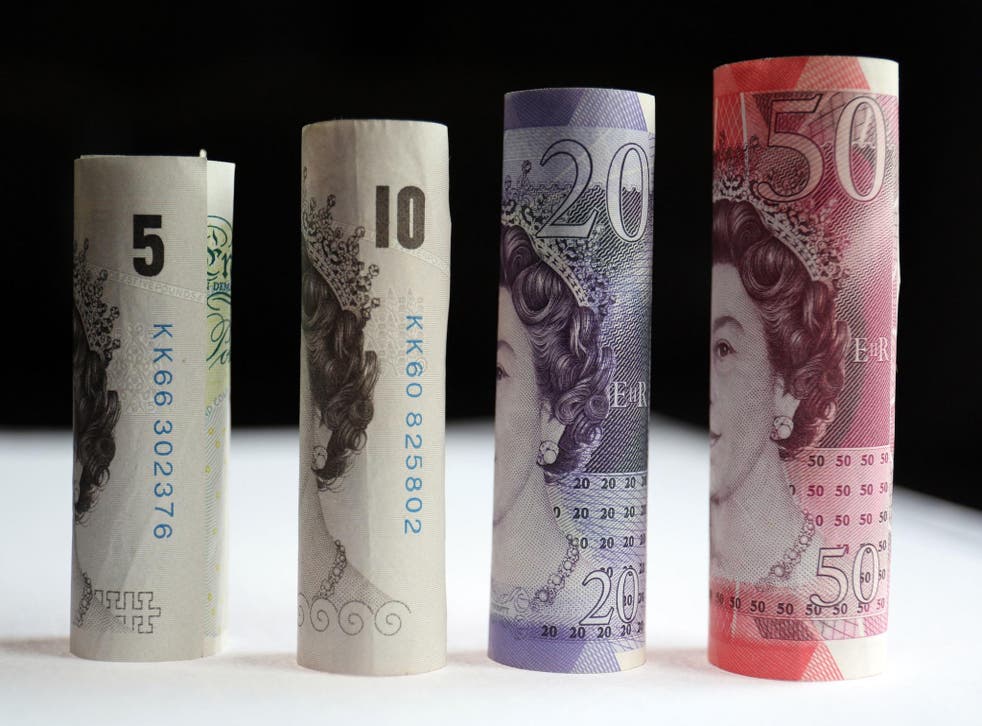 The National Institute of Economic and Social Research has slashed its UK GDP growth estimates for this year and next year on the back of downgraded productivity forecasts.
Niesr now expects the UK economy to grow by 1.6 per cent this year and 1.7 per cent next year, down from its August projection of 1.7 per cent in 2017 and of 1.9 per cent in 2018.
The August GDP forecast from the think tank had been seized upon by Brexit supporters as evidence that the economy was holding up better than many experts had predicted in the wake of the 2016 Brexit vote.
"Death of project fear: Red-faced experts admit they were 'too pessimistic' about Brexit" was the headline in the Daily Express reporting the previous Niesr estimates.
"The downward revision to our growth forecast primarily reflects a more negative view about the productivity prospects of the economy," said Niesr.
Niesr's latest forecast for the UK is now closer in line with that of the IMF, which projected growth of 1.7 per cent this year and 1.5 per cent in 2018 last month.
The OECD forecast last month that the UK would grow by 1.6 per cent this year, before growth slumps to just 1 per cent next year as the UK heads for Brexit without a trade deal.
Niesr, by contrast, is working on the assumption of a "smooth withdrawal from the EU".
The weak outlook for UK growth contrasts with a strengthening global economy.
Niesr expects global growth to accelerate to 3.5 per cent in 2017, up from the 3.2 per cent rate in 2016.
On the UK, the think tank is responding to disappointing productivity data since its last forecast exercise.
UK output per hour productivity contracted by a further 0.1 per cent in the second quarter according to the Office for National Statistics, following a 0.5 per cent fall in the first quarter.
The Treasury's official forecaster, the Office for Budget Responsibility, has warned that it is likely to revise down its own UK productivity forecasts at the 22 November Budget, which will likely damage both the overall growth forecast and the outlook for the public finances.
The UK economy grew by 0.4 per cent in the third quarter of 2017, according to the ONS.
This was stronger than the 0.3 per cent growth in the second quarter but below the 0.6 per cent growth in the eurozone.
Niesr expects consumer price inflation to peak at 3.2 per cent in the final quarter of 2017.
The Bank of England is widely expected by financial markets to raise interest rates by 0.25 per cent to 0.5 per cent on Thursday to head off in price rises.
Niesr said it expects a further 0.25 per cent hike from the Bank every six months until rates hit 2 per cent in the middle of 2021.
Register for free to continue reading
Registration is a free and easy way to support our truly independent journalism
By registering, you will also enjoy limited access to Premium articles, exclusive newsletters, commenting, and virtual events with our leading journalists
Already have an account? sign in
Join our new commenting forum
Join thought-provoking conversations, follow other Independent readers and see their replies