Australia tells UK to open tariff-free trade to world after Brexit: 'It's worked for us for 26 years'
Australia wants to 'build back' its trade with the UK, says Alexander Downer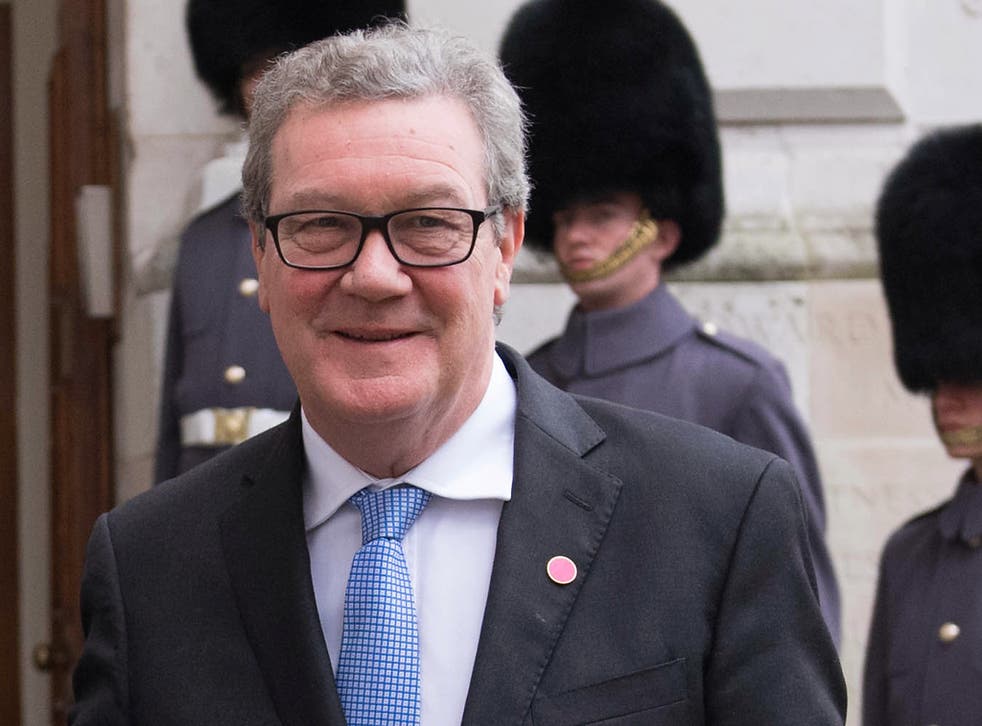 Australia's high commissioner to the UK has spoken out about the benefits of Britain leaving the customs union after its exit from the EU next year – saying that by negotiating unilateral trade agreements instead, the country would be able to retain control of its trade policy.
Speaking to BBC radio, Alexander Downer said that Australia had experienced the "huge advantages of unilateral trade liberalisation" itself.
"The fact is that it does lead to some economic restructuring – some redirection of investment. But it also contributes to economic reform, and you need a constant rate of economic reform to achieve high rates of economic growth," he said.
"It's worked for us with 26 consecutive years of economic growth, partially because we've opened our market to the world," he added.
Continued membership of the customs union has represented a major subject of debate for politicians both in the UK and in Brussels. Staying in would be the only way Britain can guarantee continued tariff-free trade with the bloc, but both the Conservatives and Labour have ruled that option out.
Leaving it, by contrast, would guarantee the ability to agree new free trade agreements with other nations.
Mr Downer on Monday said that although each country's circumstances are different, Australia would not want the UK and the EU to "introduce a whole load of tariff barriers between them". This, he said, would not just be damaging to the European and British economies "but also damaging to the global economy".
Instead, he said that Australia wants to "build back" its trade with the UK.
"We could build substantially more trade if we were able to negotiate a free trade agreement. If you remain in the customs union... you would have no control over an independent trade policy, in fact you'd have no control over trade policy at all," he said.
He insisted that he did not want to express a view on which scenario was preferable – the UK staying in the customs union or leaving it – but he did emphasise that countries "like Australia, China, Japan, the US, and so on, would not be able to conduct trade negotiations with the UK" if Britain were to leave the union.
"We would only conduct trade negotiations with the EU, which we already do. You wouldn't be relevant to that – you wouldn't have a say in those trade negotiations," he said.
He concluded that the UK had "been a great force for free trade within the EU".
"We equally are happy to negotiate a free trade agreement with the EU and are beginning that process already, but if you stay in the customs union that cuts you out of that process," Mr Downer said.
Register for free to continue reading
Registration is a free and easy way to support our truly independent journalism
By registering, you will also enjoy limited access to Premium articles, exclusive newsletters, commenting, and virtual events with our leading journalists
Already have an account? sign in
Register for free to continue reading
Registration is a free and easy way to support our truly independent journalism
By registering, you will also enjoy limited access to Premium articles, exclusive newsletters, commenting, and virtual events with our leading journalists
Already have an account? sign in
Join our new commenting forum
Join thought-provoking conversations, follow other Independent readers and see their replies