Brexit latest: Manufacturing continues to grow in February
The Markit/CIPS Purchasing Managers' Index gave a reading of 54.6, down from 55.7 in January but still well above the 50 mark that separates growth from contraction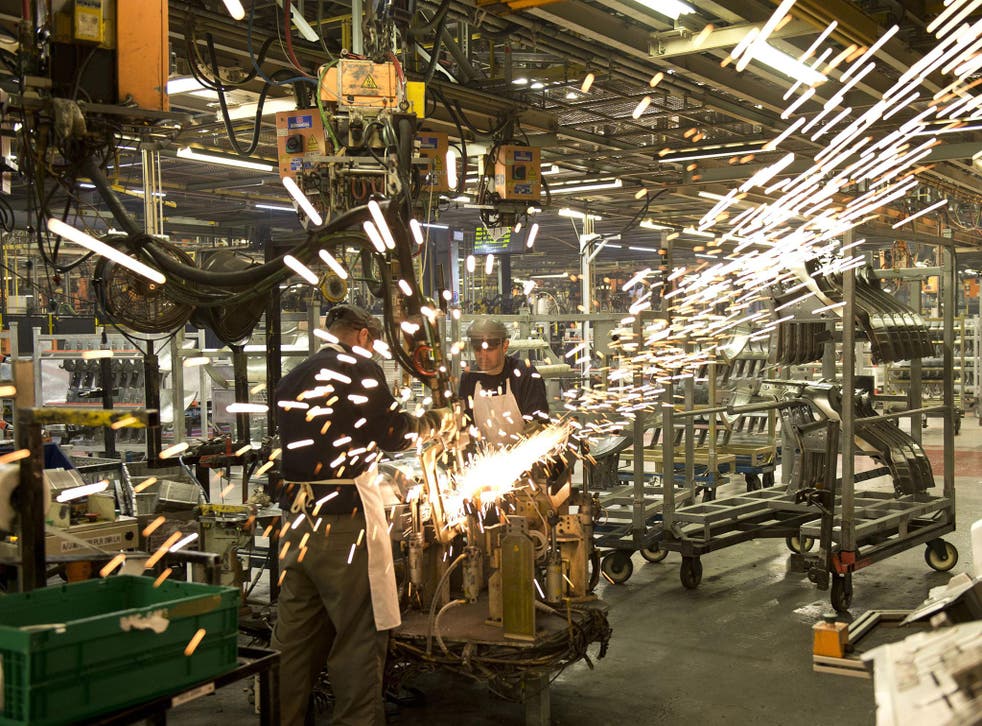 UK manufacturing grew by less than expected in February but still put the sector on course for one of its strongest quarterly performances in three years, according to the latest survey snapshot.
The Markit/CIPS Purchasing Managers' Index gave a reading of 54.6, down from 55.7 in January and lower than the City of London consensus forecast of 55.6.
But it was still well above the 50 mark that separates growth from contraction.
Rob Dobson, an economist at Markit, said the readings for January and February were consistent with first quarter manufacturing sector growth of 1.5 per cent, which would be the strongest quarterly expansion since the first quarter of 2014.
The new export orders balance rose again, with respondents attributing this to demand from clients in mainland Europe, the US and Asia.
The job creation balance rose for the seventh consecutive month.
Manufacturing, which accounts for around 10 per cent of UK output, grew by 1.2 per cent in the final quarter of 2016 according to the Office for National Statistics.
This followed a 0.8 per cent contraction in the third quarter immediately after the Brexit vote last June.
Over the full year manufacturing is estimated to have grown by 0.7 per cent, contributing around 0.1 per cent to overall GDP growth of 1.8 per cent.
Still growing
However, manufacturing input cost inflation remained close to the highest on record in February according to the PMI, a consequence of the plunge in the pound since the referendum.
Output prices were also close to a record, emphasising the build up of inflationary pressures facing UK consumers.
"The big question remains as to whether robust [manufacturing] growth can be sustained or whether it will continue to wane in the coming months," said Mr Dobson, pointing also to an overall slowdown in the new order growth balance and a drop in backlogs of work.
How the FTSE and Pound have changed since Brexit
The manufacturing PMI plunged into contraction territory in the immediate wake of last year's referendum but then shot up at a record pace.
The trade-weighted value of sterling is down around 12 per cent since the vote.
"This survey adds weight to our view that the manufacturing sector will fare better in 2017 than it did in 2016. And with the forthcoming rise in inflation set to hit the consumer services sector, we think this will result in manufacturing sector growth outpacing services sector growth for the first year since 2011," said Scott Bowman, economist at Capital Economics.
Join our new commenting forum
Join thought-provoking conversations, follow other Independent readers and see their replies