Brexit: NHS faces crisis unless Government guarantees right of remain for 145,000 EU workers, TUC says
London, the South East and the East of England are the most vulnerable to losing vital staff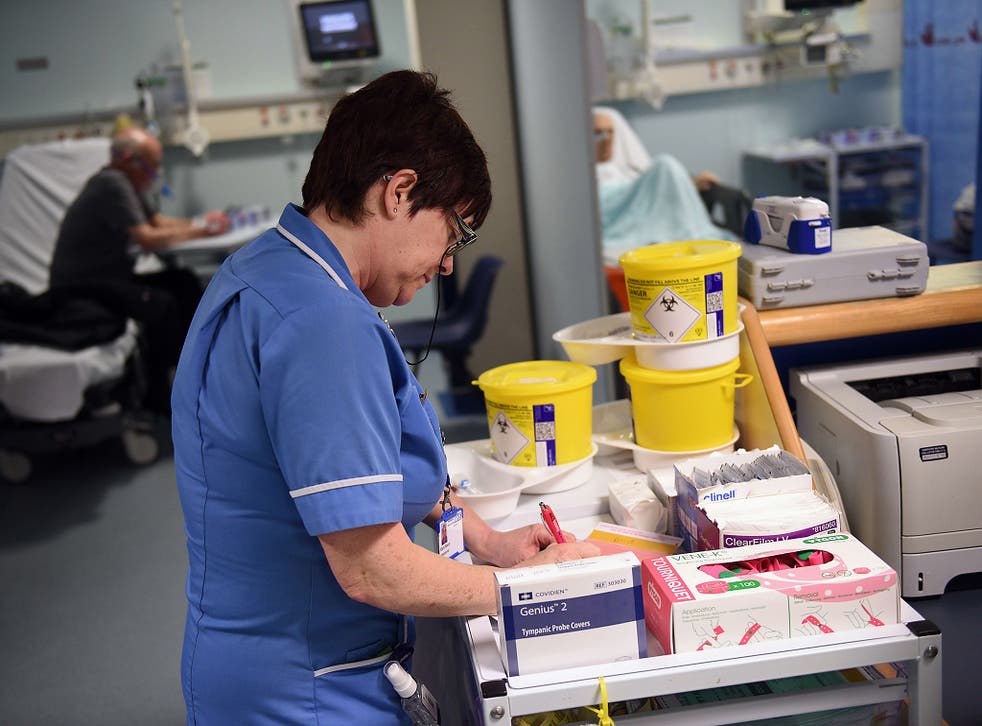 NHS and adult social care services are facing a further crisis after Brexit unless the Government guarantees the rights of EU workers to remain in the UK, new analysis has shown.
More than 140,000 NHS and adult social care workers in England are EU migrants, with London, the South East and the East of England the most vulnerable to losing vital staff, the TUC found.
London would be the worst hit, with 13 per cent of adult social care workers and 9.8 per cent of the NHS workforce made up of non-UK nationals from the EU.
Across the country, 7 per cent of adult social workers and 4.5 per cent of those in NHS jobs could be affected, numbers which already overstretched services can ill-afford to lose.
"The Government is creating appalling uncertainty for thousands of NHS workers and care workers. It's a terrible way to treat dedicated public servants. And if Brexit means they have to leave, our health and social care services will struggle to cope," TUC General Secretary Frances O'Grady said.
The numbers behind the NHS crisis
Earlier this month MPs resoundingly voted down an amendment to the Brexit bill unilaterally guaranteeing the right of around 3 million EU nationals already in the UK the right to stay after the country exits the EU.
Ms O'Grady called on Prime Minister Theresa May to immediately guarantee the right to remain before Brexit negotiations officially begin.
"It's the right thing to do. And it will regain some of the goodwill Britain needs to negotiate the best possible Brexit deal," Ms O'Grady said.
Any loss of workers would come at a time when social care spending has already been cut by a fifth from £8.1bn in 2005-06 to £6.3bn in 2014-15, according to figures from Age UK.
NHS England data also shows that the number of A&E patients attended to within four hours has also hit record lows.
Brexit Concerns

Show all 26
Ian Robinson, Partner at Fragomen LLP, the world's largest immigration law firm said:
"We'd had everyone from scientists to farmers to bankers worrying about access to labour after Brexit and now even the unions are chipping in. The Government can't just sit back and say it will be fine, and that consultation will start when the time is right.
"We need an actual statement from the Prime Minister or Home Secretary – namely, a promise that businesses will get the workers they need after separation.
"The White Paper mentioned the brightest and best migrants but that isn't enough. Businesses want to know that they will get the people they need across the labour market, not just at the top end."

Join our new commenting forum
Join thought-provoking conversations, follow other Independent readers and see their replies