No-deal Brexit to put 40,000 jobs in Northern Ireland at risk with some to disappear 'overnight'
Tariffs to slash trade with Republic and severely damage farmers and food businesses, says government report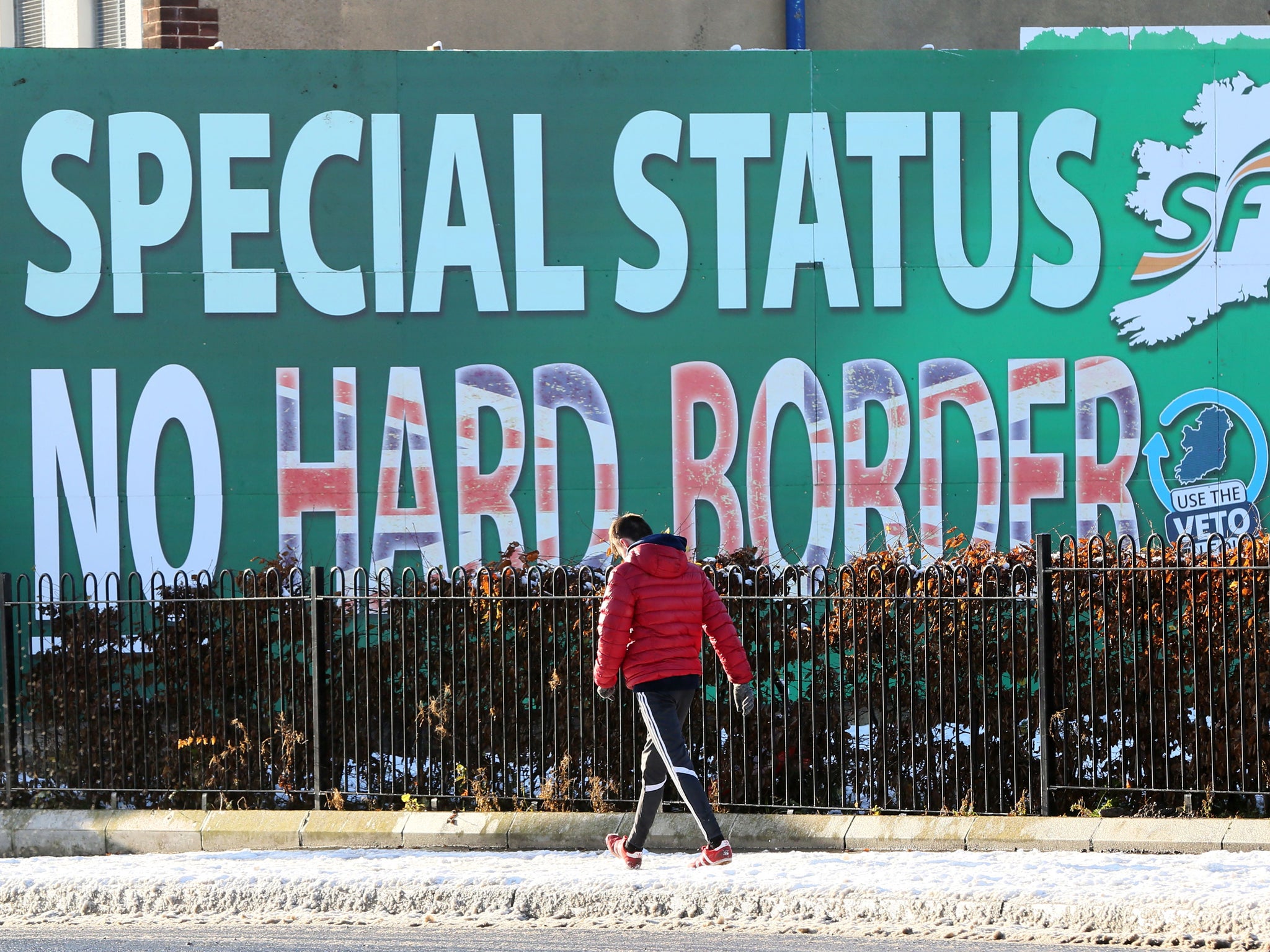 A no-deal Brexit would have "immediate and severe consequences" for Northern Ireland and put 40,000 jobs at risk in the country, according to a report from the Stormont government's Department for the Economy.
Many jobs could "disappear almost overnight, especially in industries such as agri-food and haulage", the report warned.
Added to this, the report's authors state that Northern Ireland faces a broad range of challenges from a disorderly exit that make it very difficult to predict exactly how large impact might be.
Additional tariffs and non-tariff barriers will mean that whatever action the Irish government and the EU take, many businesses in Northern Ireland will no longer be able to export to the Republic, the Department for the Economy said.
It forecasts that imposing EU tariffs could cut Northern Irish exports to Ireland by 11 per cent while non-tariff barriers could prompt a further decline of 19 per cent, equating to a total fall in exports of up to £180m.
Britain Before Brexit: Northern Ireland
Show all 12
Meanwhile, businesses in Northern Ireland would be vulnerable to cheap imports from outside the EU which are currently subject to high tariffs. Under World Trade Organisation rules, which would come into effect after a no-deal Brexit, these barriers would be much lower.
The risk is particularly acute for farmers and food businesses because prices of certain commodities such as beef are far lower in some non-EU countries.
Northern Irish services businesses would face a 14.5 per cent rise in the cost of doing business with Ireland, the research suggests, with IT firms facing a particularly sharp 24 per cent increase. Consumers will also suffer as the pound loses value, making imports more expensive.
The report reads: "At a time when local industry would be facing steep tariffs on exports to the EU, making exports in many cases unviable, it would be difficult to cope with increased competition in NI and GB markets because of an inflow of cheaper imports from countries with lower production costs.
"This places a twin pressure on NI's most important markets, leaving businesses with limited option and the NI economy facing an absolute decline in exports and external sales."
Both candidates to become the next prime minister have said that they would be willing to take the UK out of the EU without a deal on 31 October.
Boris Johnson and Jeremy Hunt have both insisted that they can ensure there will be no hard Irish border with customs checks after Brexit.
Mr Johnson has said he backs a "high-tech" solution to the Irish border problem but his team has presented few details of how it might work and admitted last month it has not idea of the cost.
In the Conservative leadership debate on Monday night, Mr Hunt also backed a technological solution. "Not new technology, but technology that already exists," he said.
The EU has said that no such solution is in place at any border the trading bloc has with any other third country and that, in fact, the required technology does not exist.
Join our commenting forum
Join thought-provoking conversations, follow other Independent readers and see their replies