No-deal Brexit could send pound plunging to one-for-one against dollar
Boris Johnson's support for hard Brexit disastrous for UK currency but sterling could surge if Jeremy Corbyn's Labour Party adopts a more pro-EU stance, says Morgan Stanley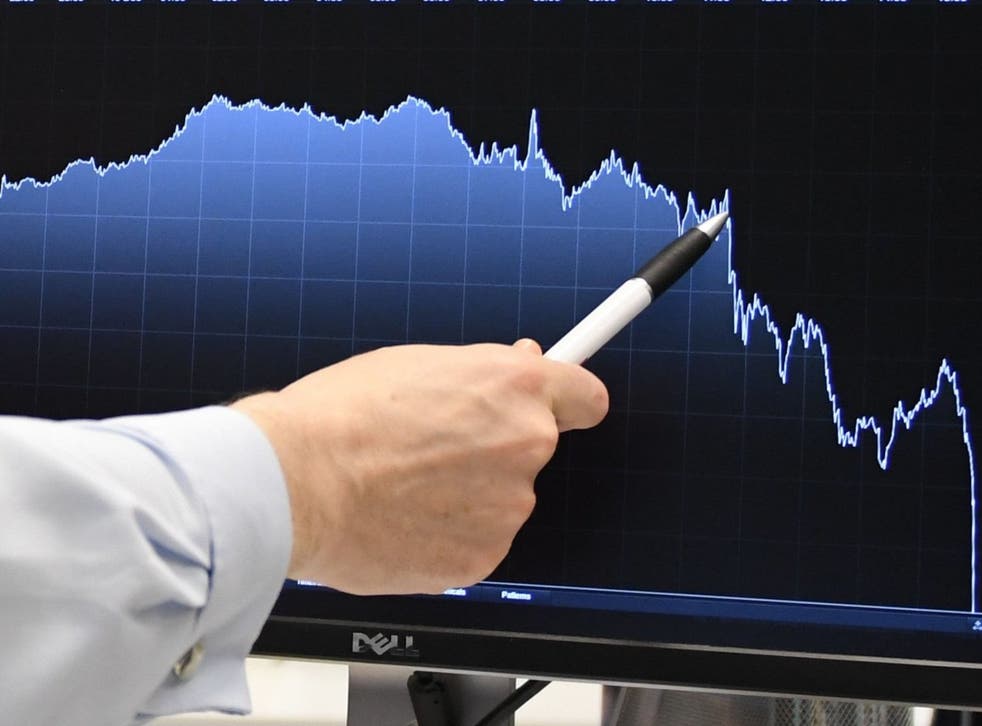 The pound could fall to as low as one-for-one against the dollar in the event of a no-deal Brexit, as fears for the future of Britain's economy prompt a mass sell-off of the currency, according to a Wall Street bank.
Morgan Stanley said the pound has come under "intense selling pressure" since Theresa May announced last month that she will step down, paving the way for a Tory Party leadership contest.
Fears of a hard Brexit – which most economists say would cause severe damage to the economy - have grown since then as the two remaining candidates have been strident in their support for a no-deal Brexit if parliament does not vote through a new deal.
Boris Johnson is widely predicted to take the top job when the result is announced next week.
Analysts at Morgan Stanley said Mr Johnson's opposition to the Irish backstop in the existing Brexit agreement presents a significant hurdle to striking a deal with the EU and is therefore damaging to the pound.
The front pages on what would have been Brexit Day

Show all 12
"Coupled with Johnson suggesting leaving the EU on October 31 with or without a deal, chances of a no-deal Brexit have increased," the bank said in a research note. "Should this scenario materialise, the pound could fall to between $1.00 and $1.10
It also forecast that sterling could rise to as high as $1.35 if Jeremy Corbyn's Labour Party adopts a more pro-EU approach.
Sterling plunged to a 27-month low against the dollar and a six-month low against the euro on Tuesday after Mr Johnson and his rival Jeremy Hunt vowed to scrap the Irish backstop.
The arrangement is a key part of Theresa May's Brexit agreement designed to prevent a hard border between Northern Ireland and the Republic of Ireland.
Sterling slipped further on Wednesday to $1.238 and €1.108 before recovering some of the lost ground on Thursday.
Morgan Stanley said that if the new prime minister took a tough approach to negotiations with the EU they may be met with scepticism by European leaders, making a no-deal scenario more likely and dragging the pound to between $1.10 and $1.20 before Britain's departure.
Should the new prime minister adopt a moderate negotiation stance the analysts do not expect the pound to fall below $1.20.
Morgan Stanley said sterling will rally if a deal is reached and agreed upon by parliament.
Register for free to continue reading
Registration is a free and easy way to support our truly independent journalism
By registering, you will also enjoy limited access to Premium articles, exclusive newsletters, commenting, and virtual events with our leading journalists
Already have an account? sign in
Register for free to continue reading
Registration is a free and easy way to support our truly independent journalism
By registering, you will also enjoy limited access to Premium articles, exclusive newsletters, commenting, and virtual events with our leading journalists
Already have an account? sign in
Join our new commenting forum
Join thought-provoking conversations, follow other Independent readers and see their replies